A bit about me
Hi, my name is Emily Brewis and I want to tell you a bit about my experience of following some courses in Portuguese at the University of Bath, alongside my full-time course in Psychology.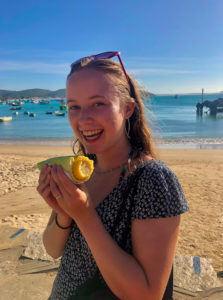 First, a little bit of background about me. I am from a town near Birmingham, but when I was in sixth form, I was boarding at an international college in Oxford. This is probably where my interest in languages and learning about other cultures really started to grow because I was surrounded by people from all over the world, who were speaking different languages. I did the International Baccalaureate and studied Psychology, Art, Spanish, Mathematics, English Literature and Biology.
Once I had finished school, I definitely wasn't ready for university, so I took a gap year with the goal of becoming fluent in Spanish. I spent a lot of time in Spain, Costa Rica and also visited Brazil, which is where I began learning Portuguese.
What are the classes like?
As I mentioned, I am studying Psychology, but I did spend a lot of time thinking about studying languages as a degree instead. So, I was really happy to find out that at the University of Bath, you can study a language course as a co-curricular activity with the Foreign Languages Team in the Skills Centre.  It was also a bonus that the class timetable easily fitted with my schedule! I decided that I wanted to continue learning Portuguese and took the beginner level classes in my first year, as I could understand some things, but hadn't really studied any grammar.
Once I started classes, I met my teacher Ana, a native speaker, who was super friendly and encouraging. I also met the other people in my class, most of whom were other Bath students and a few of whom were members of the public. It was quite a small class, with maybe fifteen people, so it was very easy to get to know everyone and feel comfortable. We had classes once a week for an hour and a half and also had the option to go to PAL (Peer Assisted Learning) sessions once a week.
The PAL sessions are led by Bath students, who are native speakers of the language that you are studying. They are really fun and less formal than a class, so I found them really useful for developing more casual conversational skills in Portuguese.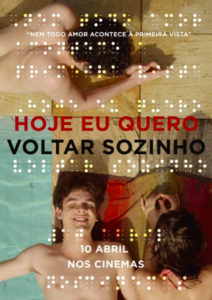 Not only are classes enjoyable, but language skills also increase your employability and will give you a competitive edge in what is now quite a tough economic climate. Additionally, language skills demonstrate to employers that you're motivated and driven to develop new skills.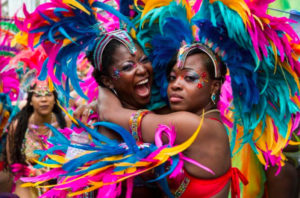 In classes, we often talked about Brazilian or Portuguese celebrations and culture and outside of classes, there were opportunities to go to Brazilian film nights, with Brazilian snacks! I had to buy one textbook for the classes, which I used to complete homework tasks.
There is homework to complete, but it isn't much and if you are really busy that week due to other commitments, the teachers are very understanding and flexible. So I wouldn't worry about feeling overwhelmed by having both your main course and a language course on the side.
Classes during Coronavirus
When we transitioned to online classes due to Coronavirus, I felt that my learning was not affected. In fact, I felt that I had more time to dedicate to watching Brazilian Netflix series or podcasts. This year, I am taking Lower-Intermediate Portuguese and classes will be online every week for an hour and a half. The PAL sessions are also taking place online. I am looking forward to starting classes again and would really recommend the foreign language courses to anyone who's interested.