Choosing universities is no easy feat – especially when there's hundreds of them to choose from!
When I started the UCAS process nearly 3 years ago, I initially felt overwhelmed by options. There were so many things to consider: location, campus size, societies, modules on offer, where the nearest M&S Café was… How to decide?!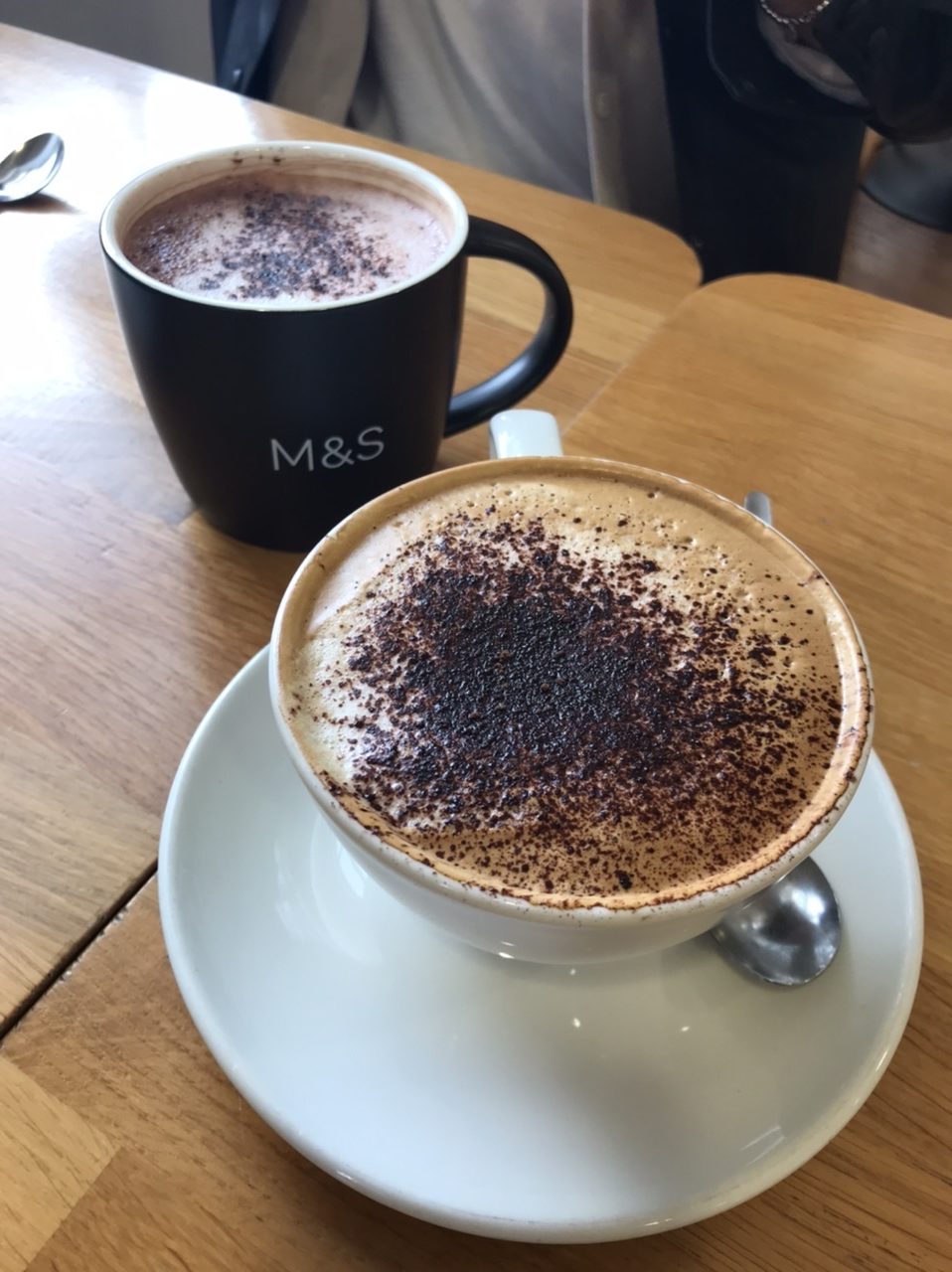 If these questions are racing through your head, you've come to the right place. Hopefully, I can make the selection process a bit easier for you by outlining the amazing things available to you if you put Bath on your list. Of course, it's largely a case of doing your research and deciding what your priorities are. BUT I hope that this post provides some useful info that you can at least add to your notes!
Pens at the ready, here we go…!
The city
Personally, I started my selection by working from the outside in. What I mean by this is I considered the broader university location first, and what that place had to offer, before looking further into campus details and specifics.
Bath had me intrigued from the moment I first visited. First off, it is beautiful. Like, 'I've just stepped into a romantic period drama' kind of beautiful. Perfect for any budding photographers out there! If you like oldy-worldy, Georgian buildings and leafy parks, Bath might just be up your street (no pun intended!).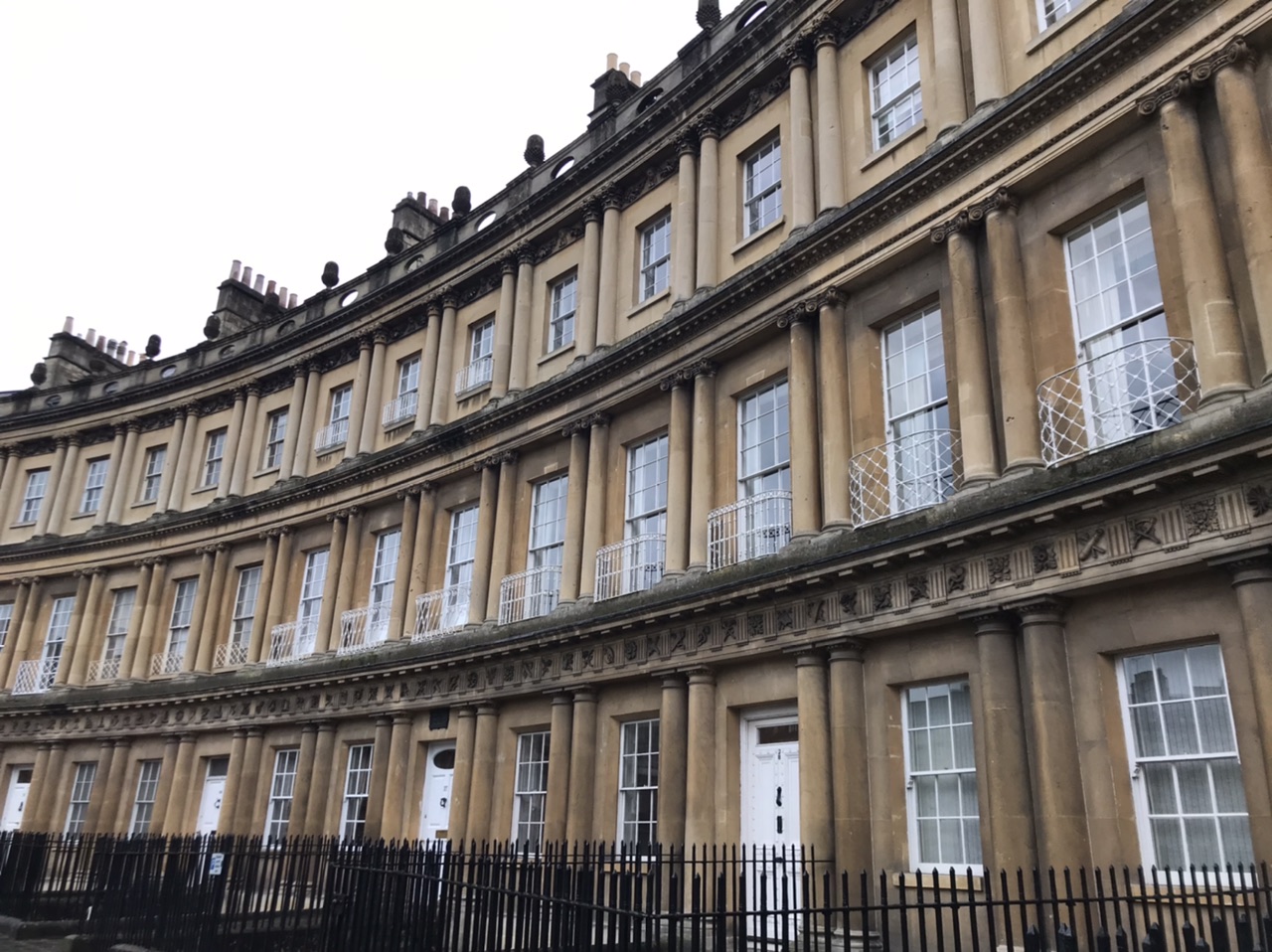 Oh, and pubs. You'll be spoilt for choice in that department! Don't let the 10pm curfew discourage you from sampling Bath's finest tipples; with clubs still being closed, the pubs are eager to welcome, and practically all of them offer student discounts. More 'beer for your buck', so to speak!
Non-alcoholic options are also available, of course. Take it from someone who doesn't drink – the pubs in Bath are still a cosy and vibrant place to wind down with friends for nosh and natter!
Moving away from the pubs to slightly more 'wholesome' activities, Bath is a prime spot for getting a healthy dose of fresh air. If you fancy some green scenery, check out Victoria Park, or the grassy expanse by the Royal Crescent. Perfect in summer for picnics!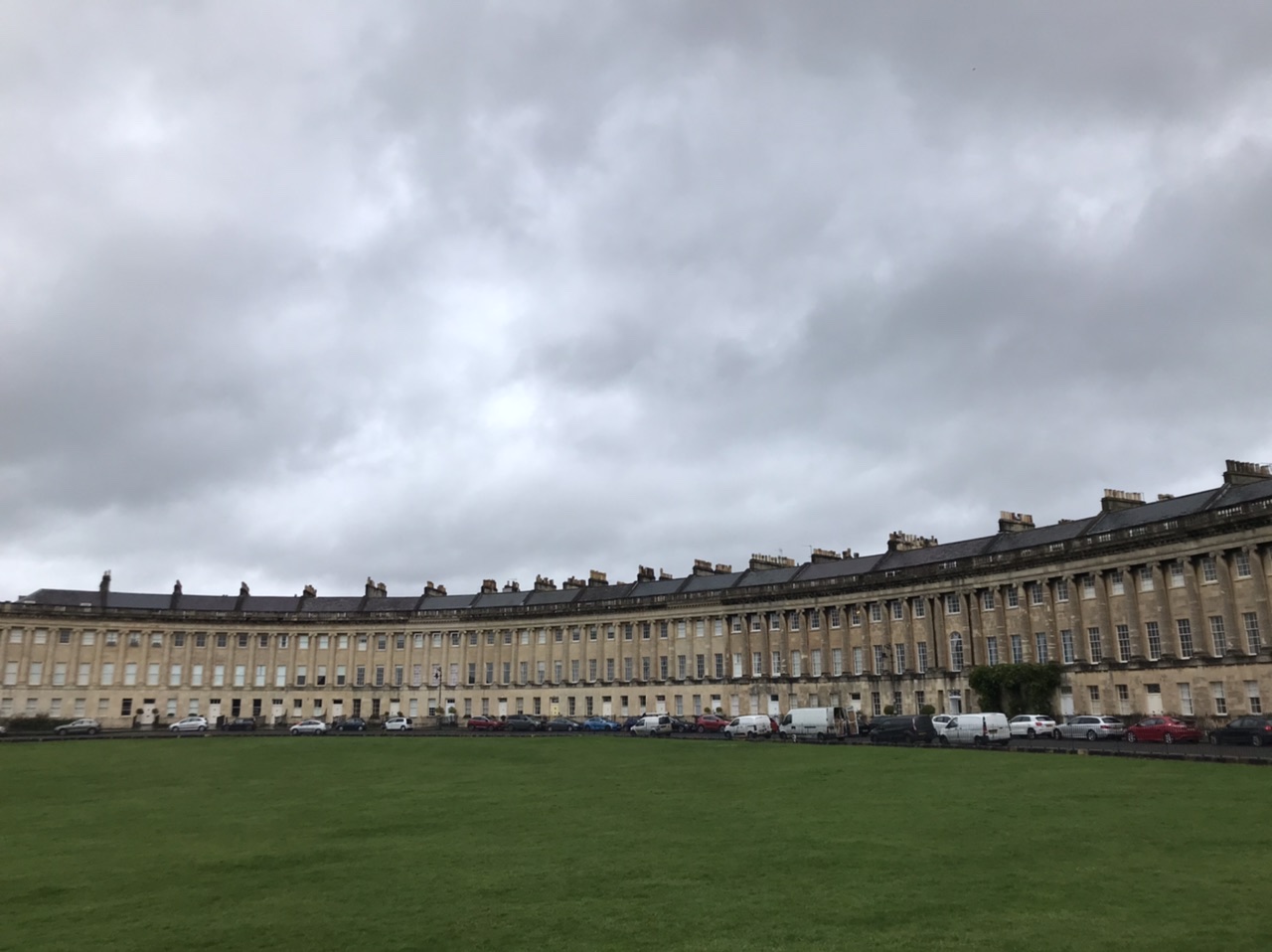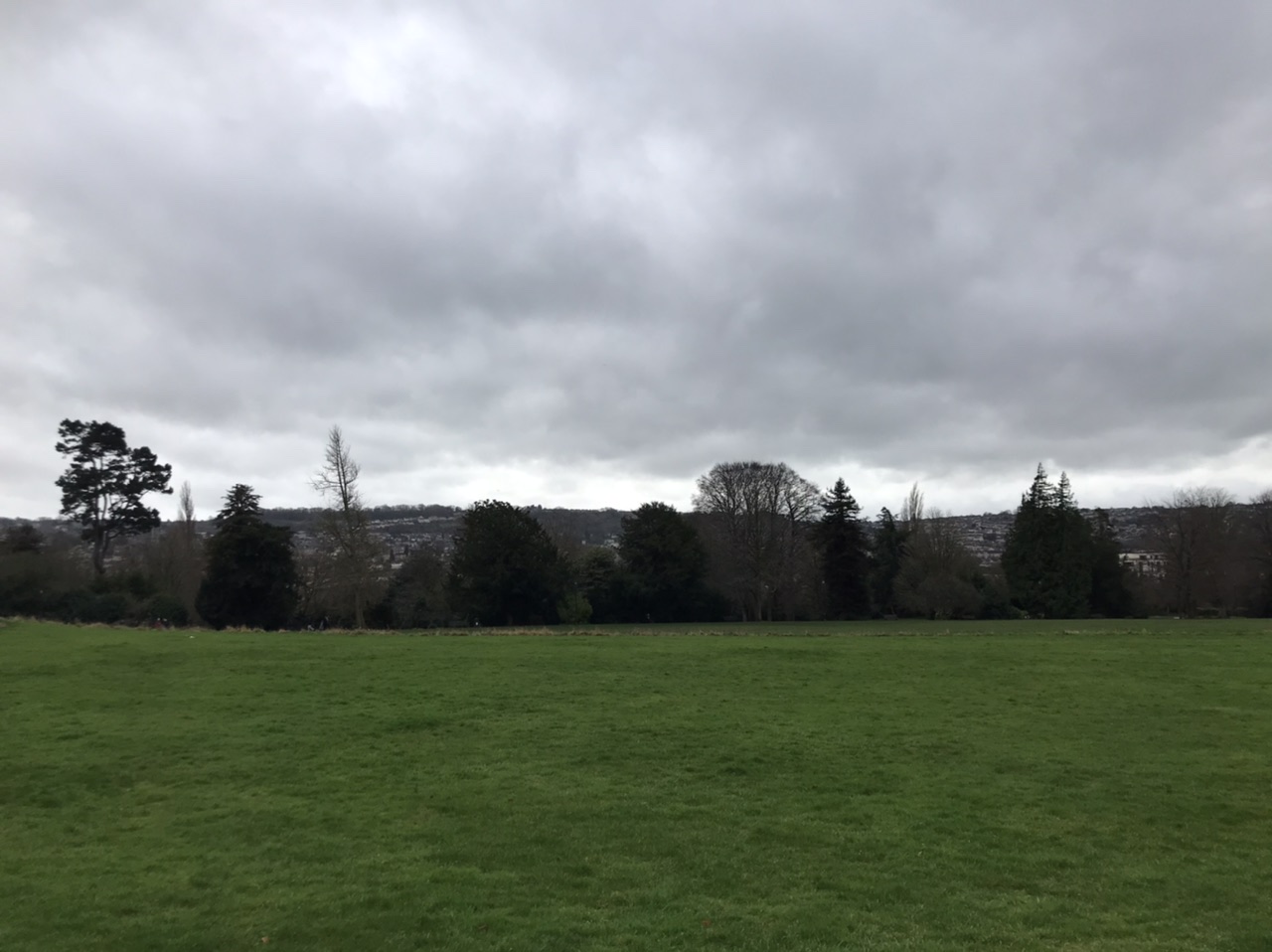 Or, if you want to look out over water, head through Green Park to get to the River Avon, and follow the riverside path. I regularly head to the river for a run, and it is especially beautiful at sunrise and sunset, with the canal boats and wildlife. If you're lucky, you might be able to spot the university rowing team getting in some early morning practice!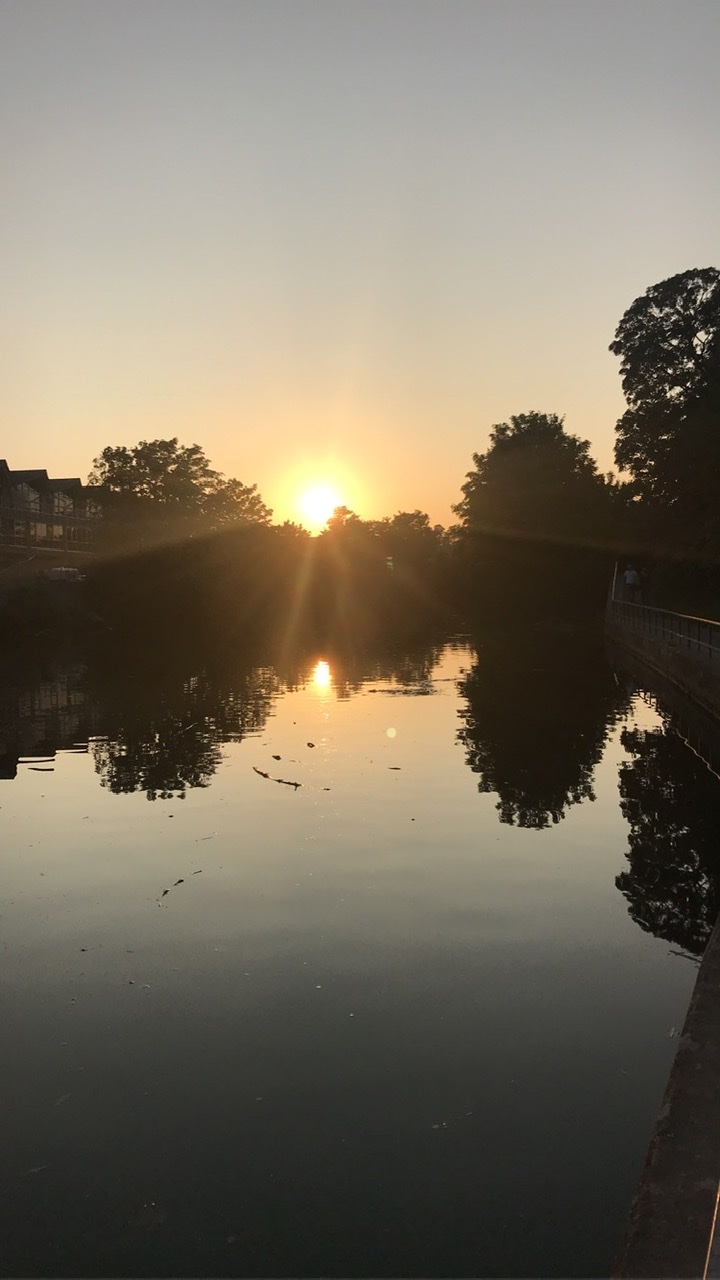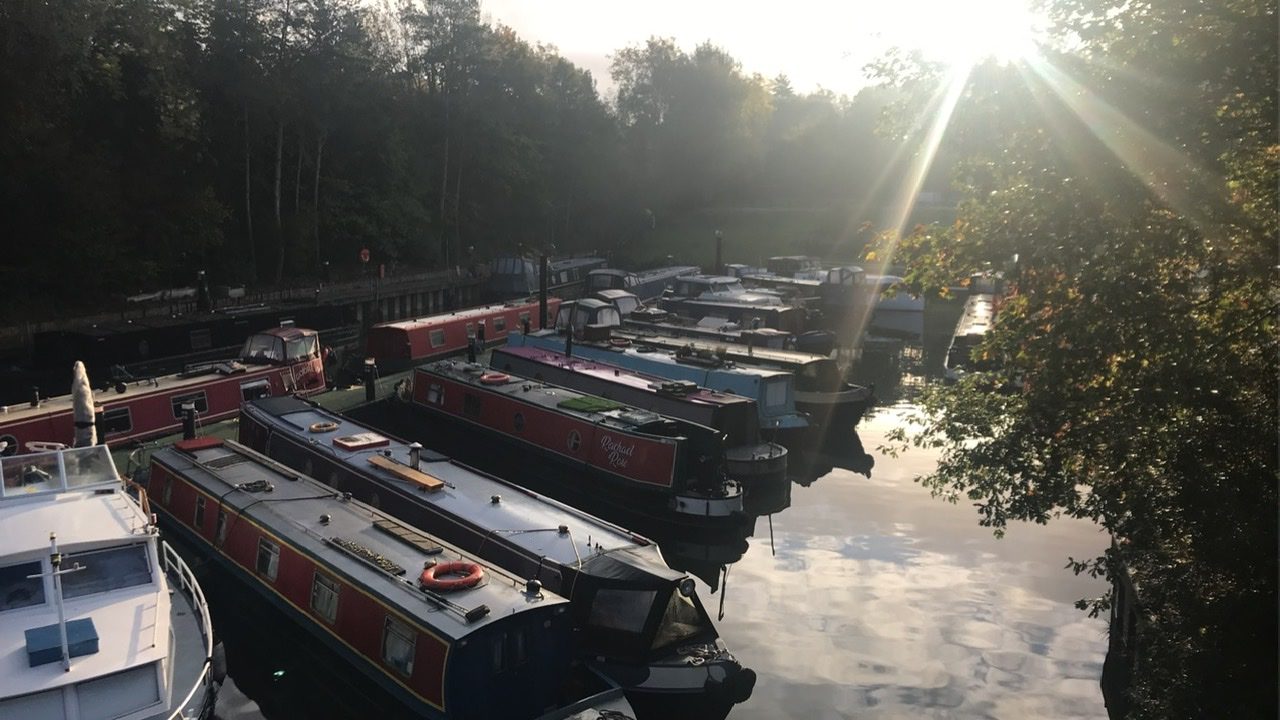 I could go on and on about this wonderful city, but I'll wrap this section up by talking about the shops in Bath. Down near Dorchester Street, you'll find all the conventional high street shops (yes, Bath does have a McDonalds!), but one of the reasons I love Bath is all its independent stores. There are charity shops, coffee shops and if you're feeling fancy, clothing boutiques.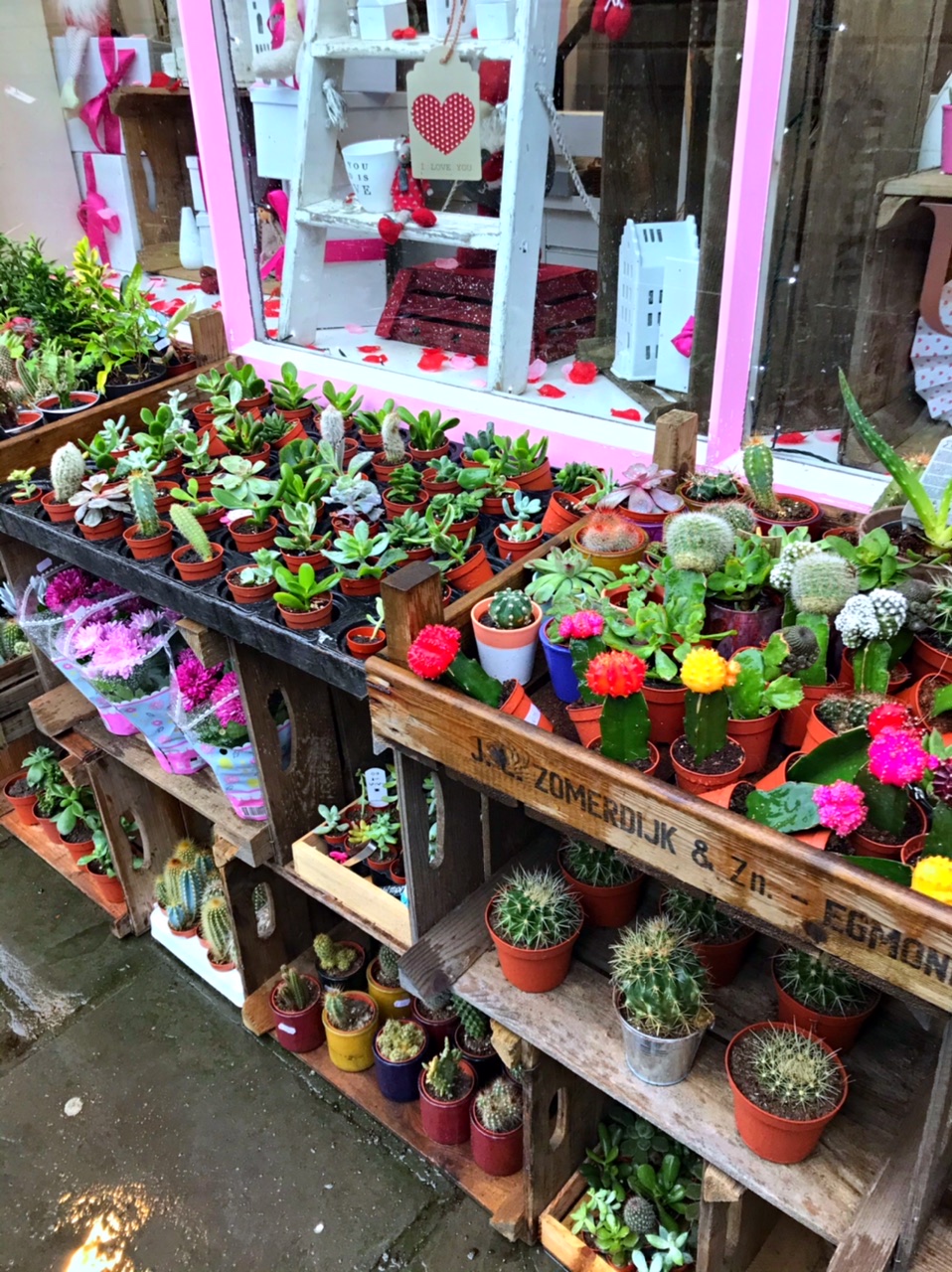 Plus, there's plenty of market stalls throughout the week selling a range of goods, from street food to fresh produce.
The moral of the above is to get out there and explore! Bath may not be the biggest city, but it is nevertheless a bright and beautiful place, with many hidden gems and quirks.
The campus
Bringing it back to the university itself, let's talk all things campus life.
I like to think of Bath as the 'Goldilocks' campus – it's neither too big, nor too small, but just right! The current situation may make it difficult to physically visit the campus in advance, but I'll try and give you a mini virtual tour with my description.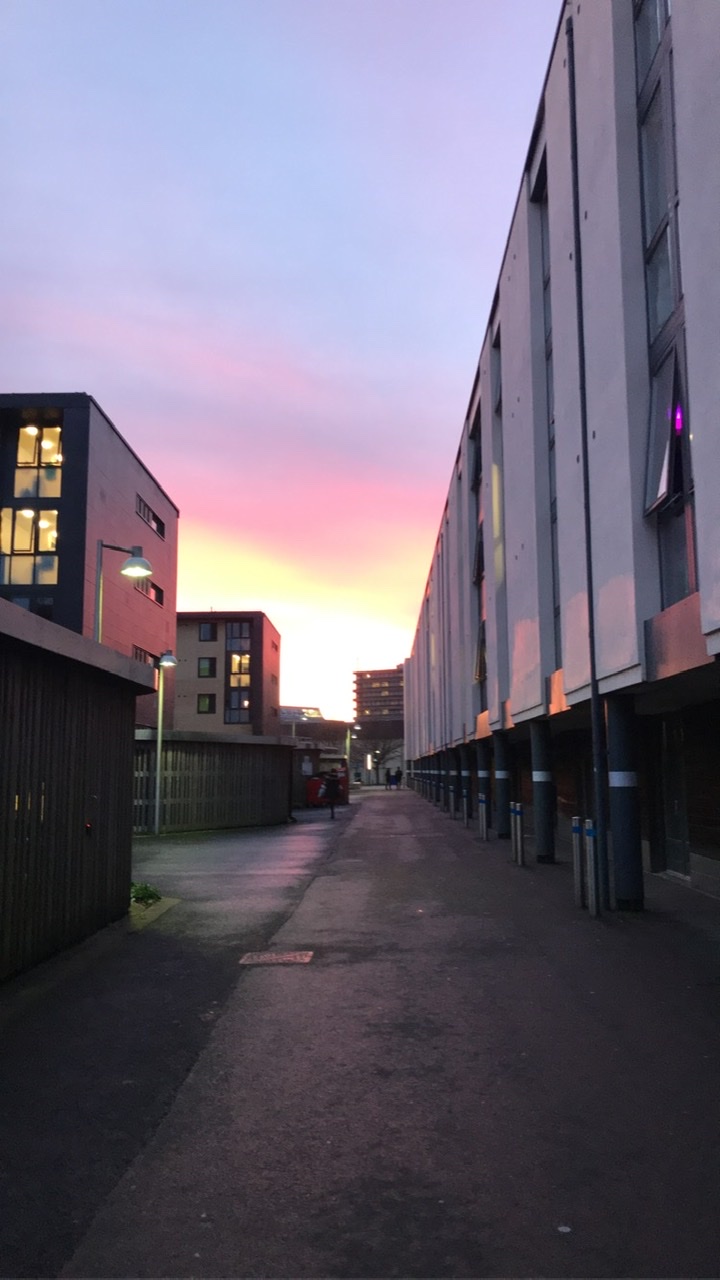 The campus, to me, feels a bit like a straight line. The Parade is the central spot, a long stretch where you'll find the Students' Union (SU), the Library, eateries, and some lecture/seminar buildings. It's pretty much the route you'll take to get from either side of campus, sandwiched between the East and West accommodations.
Bath also has a state-of-the-art gym, called the Sports Training Village. It reopened at the beginning of the academic year after lots of planning and consideration of safety measures, so you can rest assured you'll be getting a safe workout. It has various facilities, including an Olympic-size swimming pool and outdoor pitches for sports like rugby, football, and rounders. Don't worry, you don't have to be Olympic-standard to make the most of these (although if you do want to compete for BUCS, Bath is ranked very highly!). I was part of Rounders Society last year, and more than anything I just went to get my heart rate up a bit and have a laugh!
I can't describe the campus without mentioning the lake. Situated just off the Parade, opposite the Library, the lake is equally gorgeous in winter and summer and is great for having a wander around when you need to get away from your desk. It's deceptively big when you walk around it! You can even find a few other university buildings nestled nearby which, I'll admit, I didn't even know existed until halfway through my first year!
If that's not enough check out this 360 campus tour and drone footage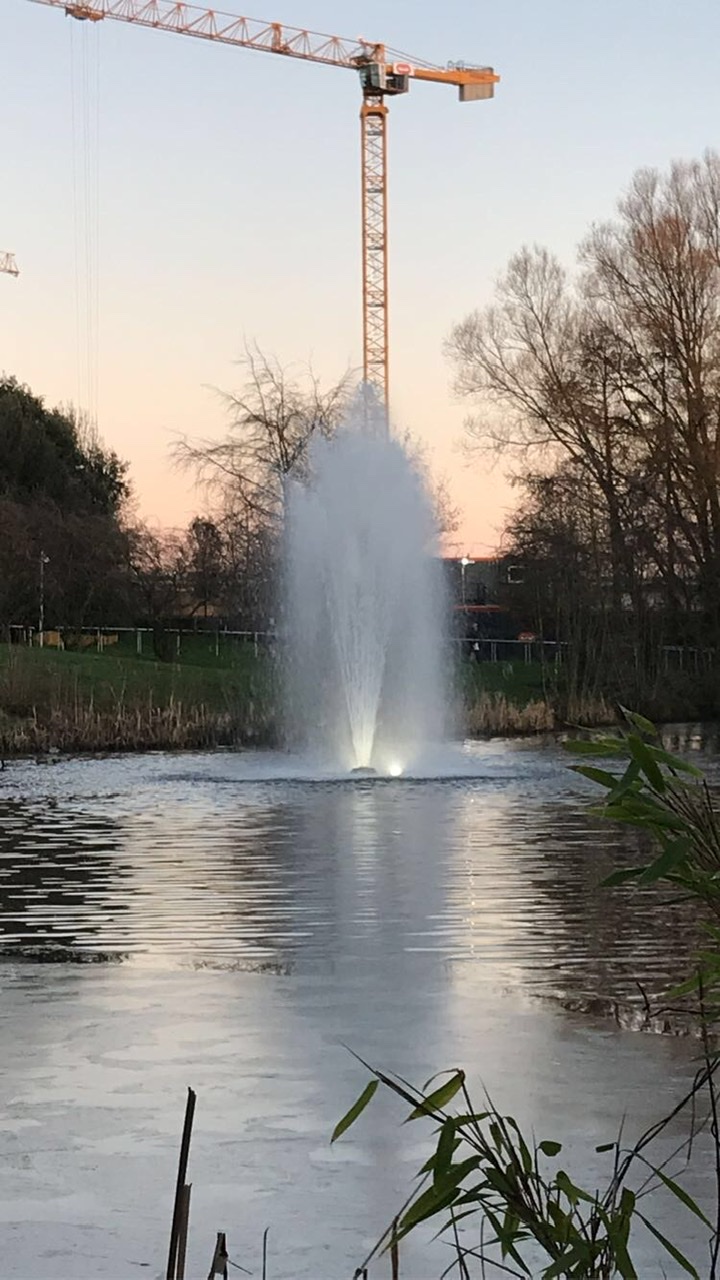 Also, there's the ducks. In my opinion, the backbone of the university, simply for the smile they can put on your face. Unless you don't like ducks, I suppose! At the very least, they're extremely cute. Be sure to go say hi!
The community
I think Bath's community aspect links to the campus, in many ways. It's size and layout mean you are never far away from friends, and also provides ample opportunity to make new ones. Socialising may look a bit different now, but the community vibe is still going strong. You can book study spaces with course-mates in the Library, or book a table for up to 6 people in the SU pub, The Plug. So you can still make the most of those 2-for-1 cocktails!!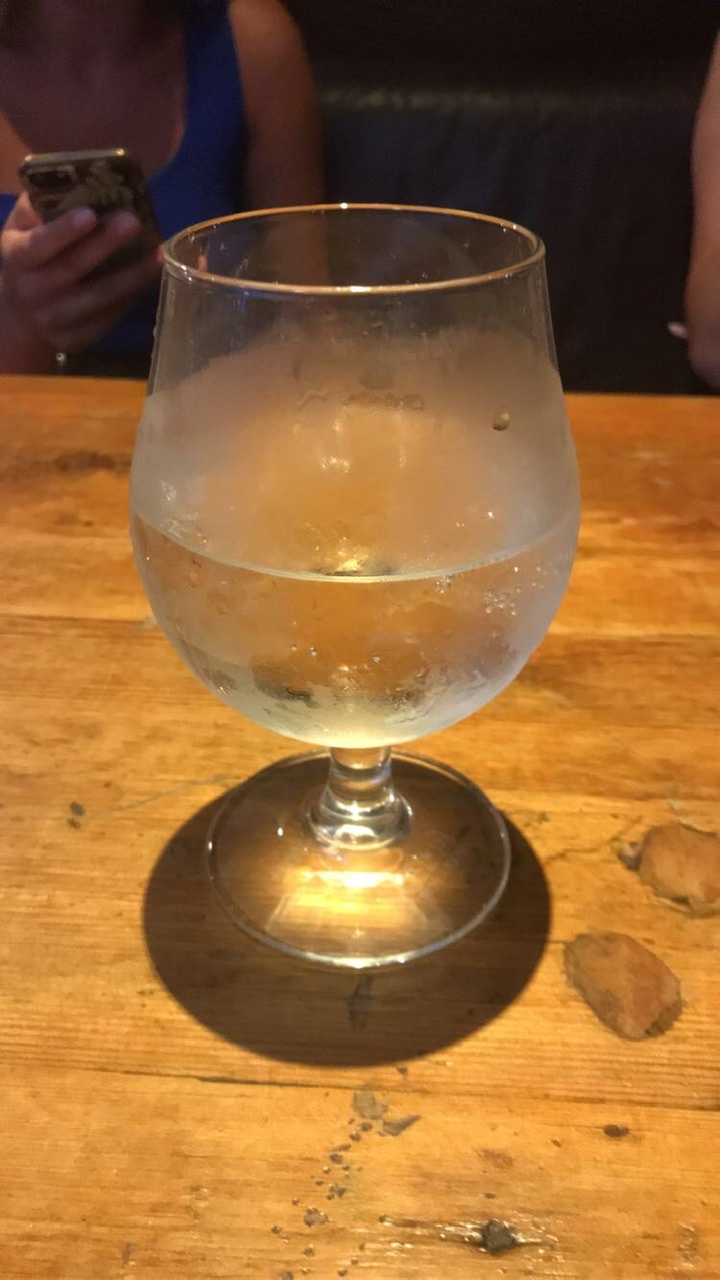 The new East Village has also been designed so that groups can meet outside, whether that be for 50% off pizza, or the wide range of music played in the various tents. Just be sure to book!
If you are still apprehensive about going out, the university is organising many virtual events for everyone to get involved in the community. For example, the Plug quiz is streamed on Facebook every week, for all you Eggheads out there! There's also an SU Bath Community Facebook group which provides details on the range of virtual entertainment on offer. Here's information about The Plug & Tub events.
Societies have also adapted to hold events online, so don't be discouraged from joining in with the community spirit there! For example, Mountaineering Society is holding weekly virtual strength and conditioning training sessions.
Here's a list of the day-by-day virtual and in-person events and here's more about how the uni has made changes to keep the community safe.
Our motto is 'Belong at Bath', and the importance of belonging in our community definitely doesn't stop with COVID.
The research
Bath is a research-intensive university, with TEF gold status. Gone are the school-days of burning textbook information into the back of your retinas! At Bath, you'll be part of the research you read about, and have the chance to conduct studies of your own, too.
I do Psychology, and as part of my second-year research module, myself and my course-mates have designed a survey to investigate factors affecting COVID-19 safety behaviours. It's nothing if not topical! It's really exciting to be responsible for carrying out relevant, impactful research, and the major reason why I chose to study at Bath.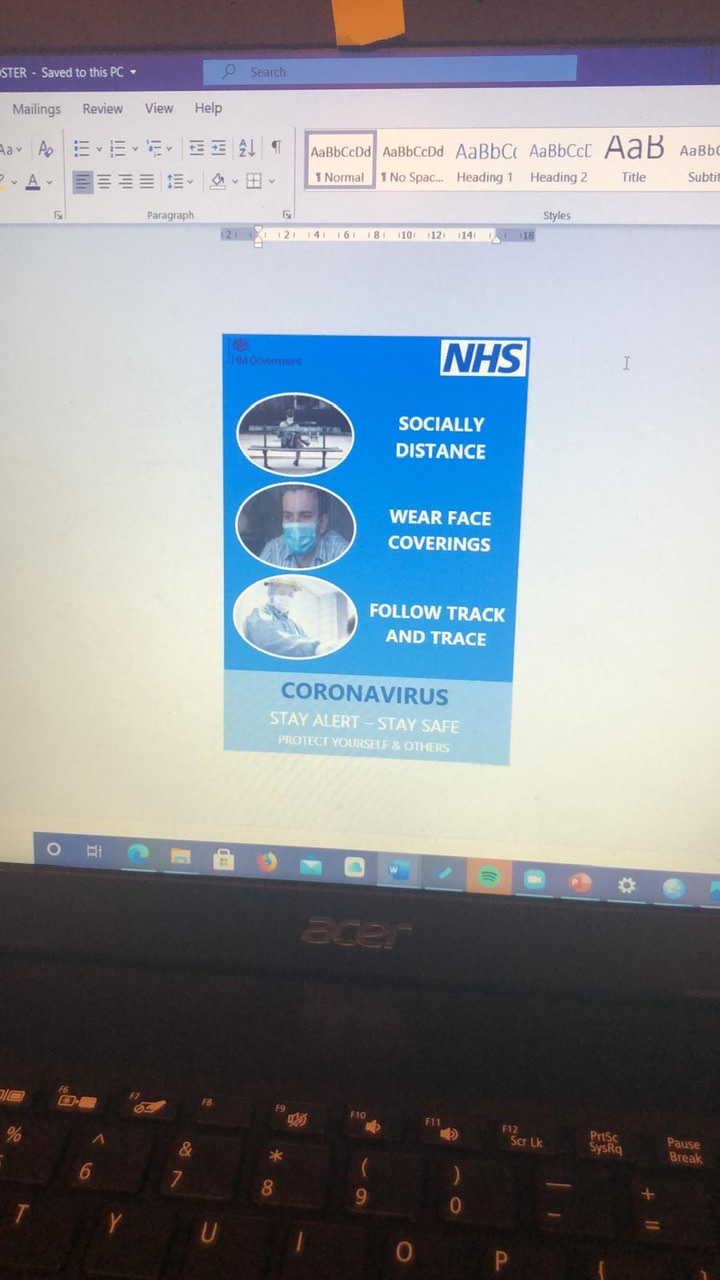 Don't panic, though! You're not expected to be an expert from the onset, and will get plenty of help from the real experts – your lecturers!!
Another great thing about Bath is its connections with other universities and organisations. This means you will have the opportunity to get involved in wider research projects outside of campus walls. Be sure to ask around to make the most of these opportunities! Your lecturers and personal tutor are good starting points and will be happy to talk about their research and any other projects they know about.
The employability
Last but not least, there's career prospects. When choosing a university, you might not even know what course you want to do, let alone be considering future careers. I felt just like that! Despite this, it's hard not to stumble upon employability stats when you look on university websites and prospectuses or attend open days. When I looked at Bath, it stood out from the rest due to its approach to placement years.
Initially, I wasn't sure if I wanted to do a placement. Did I really want to spend a year of my life doing, like, proper work?! However, my mindset quickly became more positive once hearing more about Bath's placement opportunities, especially for Psychology.
Unlike the other universities I had looked at, Bath provided much more one-on-one help to students searching for a placement. Rather than leaving you to your own devices, the University advertises a range of job opportunities, based on their connections with a wide range of employers and companies. Psychology, for instance, offers placement with Great Ormond Street, Lane 4, Jigsaw, and countless more, ranging from clinical and health-based work to marketing and research positions. You can even go abroad! Previous placements have been based in America and New Zealand, to name a few.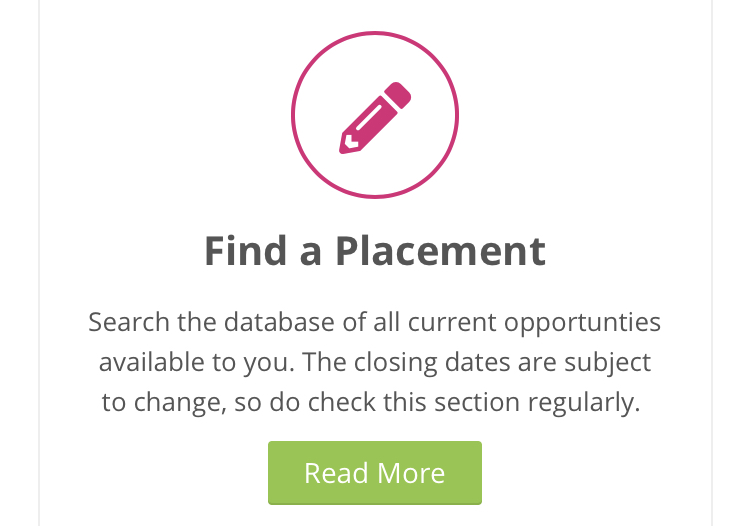 What's more, all of the placement providers have been carefully checked by the university to meet certain standards.
Whilst you are free to select your own placement elsewhere, it definitely eased my mind knowing that Bath had such a variety of opportunities all pre-assessed and ready to go. Having in-depth help from the university means you have more time to fine-tune your application and really think about what you want from your placement if you do decide to go down that route.
I think this is especially great if, like me, you aren't 100% sure about placement before starting university, because it takes out some of the stress of finding a suitable workplace.
This feels especially true in light of the change's workplaces have had to make due to COVID, making it difficult to know the extent of what we can and cannot do, work-wise.
Another aspect that helped sway my decision to do a placement was the links to future employability. Bath is ranked really highly for graduate career prospects, being ranked 5th nationally in this department.
I know statistics and rankings aren't the be-all and end-all, and they definitely shouldn't be the sole factor influencing your decision, BUT I think they at least demonstrate Bath's strong career outcomes (if you don't want to take just my word for it!!)
These impressive stats are in part due to the success of Bath's placement scheme and the strong connections it has established with employers. In my mind, it seemed like a great idea to take advantage of these connections by experiencing placement and increase my understanding of the world of work in the Psychology sector.
I am currently in the middle of the application process and will be going on placement next year. So, stay tuned for a future blog post with more details about why Bath placements are so great!
~
There are so many great things about studying and living in Bath, and I could probably sit down and think of more than the list above. But, if you are a prospective student reading this, then you are likely busy with so many school and university-related things right now, you don't have time to read a full-on essay about Bath's merits!
I hope this post has at least given you an insight into the exciting world waiting for you should you choose to come to Bath. My tutor always tells us that we should end our work with a 'take-home message'. I think this quote sums up Bath's ethos pretty well, so here it is:
"Be safe. Be kind. Belong together."