You've landed, got into your accommodation, and you're ready to embrace la vida loca. Then comes the realisation… this is no cheeky two-week holiday.
DON'T PANIC! I've got your back, here's a list I made of the most important things to get done during your first week abroad. You'll be thriving, not just surviving, in no time!
Spend time finding the important sites
Whilst exploring your new home during the first few days, take a mental note of some important locations, including:
1) Supermarket
Don't make the same mistake as I did and remember to check if your local supermarket is closed on a Sunday! If so, the Monday lunchtime rush will be manic and worth avoiding.
2) Medical centre
Getting signed up with a doctor is really important, and your uni website may have a list of all the local surgeries.
In order to fully register, medical centres often require a phone number with the appropriate country code ( +34- Spain, +33- France, +49-Germany, and +39- Italy), so having this ready on arrival really saves hassle. Also, make sure you have an up to date EHIC card!
3) Police Station / Town Hall
After 3 months in the new country, you may be required to register your residence (to be granted a registration certificate). This may be done at the local police station, town hall, or foreign office. Getting this out of the way at the beginning is a good idea, and it's just one less thing to think about.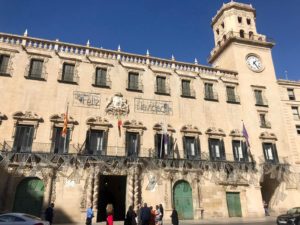 Prepare yourself for the journey to University
Familiarising yourself with the stops, routes and times of public transport makes the day you have to actually travel to uni smooth-sailing.
With that being said, I'd suggest arriving a week before you actually start the study period, in order to get your bearings and buy a monthly travel pass if needed.
Quick note- you may need to go to a local tobacconists if you want to buy a monthly tram pass ( for Spain anyway)!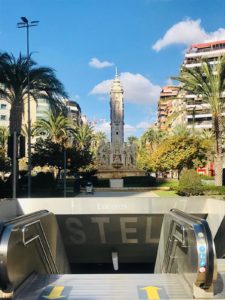 Join the Erasmus Network
I really recommend joining your city's/ university's Erasmus group on WhatsApp and Facebook, which may even have events running the week you arrive. It is a fantastic way to talk to new people, and everyone is eager to make friends. I have met some amazing people from all over the world through the Erasmus community- we've done everything from island visits to city scavenger hunts.
Here's a link to ESN, Erasmus Student Network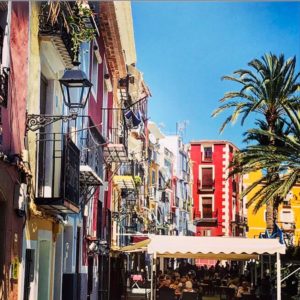 BREATHE!
The first week is going to be a lot: new culture, new surroundings, and, if you are in sunny Spain like me, new mosquito bites☹.
It gets quite overwhelming, so my best piece of advice is to take the first week nice and s  l  o  w  l  y, setting yourself small and easily achievable tasks. Most importantly, take time to relax- whether that be decorating your room with all the home comforts, or sharing a glass with your new housemates. It makes everything feel way less daunting, and gets you in a better mindset for the weeks ahead.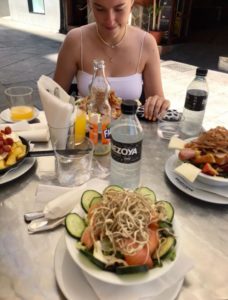 Once these 7 days are out the way, it will get easier and easier to find your stride. Routine will come around soon enough, and time will fly definitely by- this first week is just a stepping stone to a whole new and exciting adventure!