When I first arrived on the University of Bath campus, I found that the health and safety team at the University of Bath had taken great measures to make the student experience as convenient as possible in the time of COVID-19.
Certain changes have been made to the way the university functions to ensure maximum safety for all staff and students. Even though the number of students on campus is fewer than usual, it definitely still feels like university! The university has introduced a "blended-learning" approach, where some classes are online, and some are in-person. This has given students the opportunity to safely and responsibly socialise with their course-mates and still get the campus experience.
The classes that are in-person are held in lecture theatres completely equipped for social distancing, where usually only one person can sit in each seating row. Each and every class is recorded for the ease of the student, so that if someone has been unable to attend any classes for any reason, they can easily watch the recording of it on the student portal, alongside other supplementary material.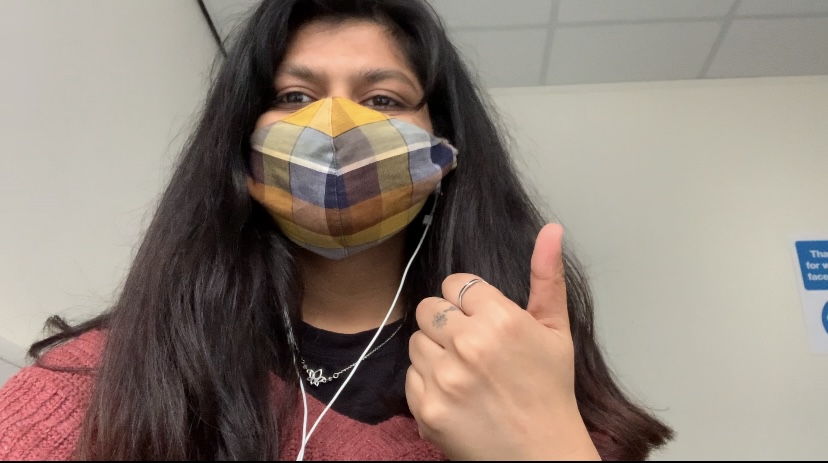 The entire campus has been marked with "one way" indications to reduce the number of people walking on the same side. Everyone is encouraged to walk at a 2-meter distance unless they are walking alongside someone from the same household as them. I was still able to grab some great coffee and delicious pizza from the Lime Tree on campus with all the COVID-safety measures that have been put in place at all restaurants and cafes. I was amazed to see that the entrance of the convenience store on campus had an automated entry system that indicated when and when not to enter.
Hand sanitiser dispensers are stationed at multiple points on campus, especially at all the entrances and exits of the university buildings. Booking study spaces online has now become easier than ever, and the Virgil building in the city centre, and other buildings on campus, are still available for students to use. To ensure safety in places like toilets and study spaces, the maximum capacity for every indoor location has been reduced. The seating arrangements in all common spaces have been changed to ensure social distancing and good ventilation.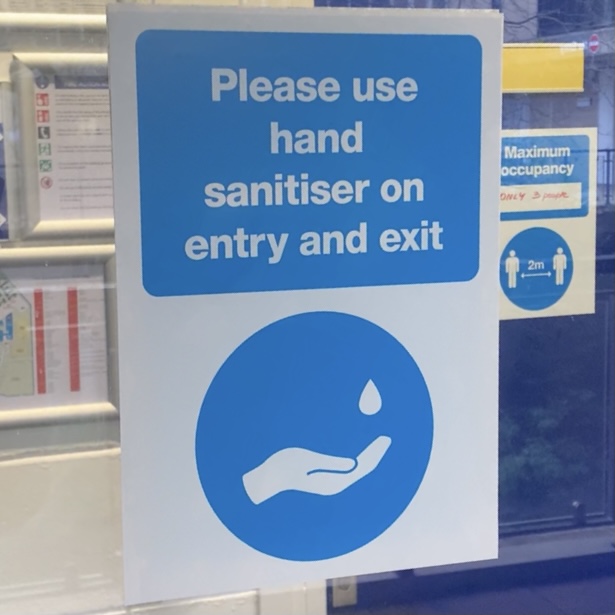 Sanitising and cleaning equipment have been placed on each table of all study spaces and lecture theatres, so you can clean the surfaces before and after using it. Each student is instructed to wear a mask while moving around campus,during in-person classes, and when studying in common spaces. I remember a staff member at the Virgil building specifically coming into the study room to check if everyone was wearing their masks or not.
The university is also providing staff and students with reusable masks in case anyone needs them. Certain common spaces ask students to enter their details for the NHS track and trace service which has been made quick and easy, I had to just scan my student ID at the door! After the new national restrictions were put in place on November 5th, the university has been working in a similar fashion, but unfortunately, the Sports Training Village had to be closed for reducing the risk of the spread of the virus through contact and team sports.
Although COVID-19 has brought us times of extreme inconvenience, the University of Bath has managed to provide a studying and working environment that is safe, yet as unrestrictive as possible. I definitely fell like I'm still getting the full university experience here at Bath!