Choosing Bath for Education with Psychology
Trying to figure out which university best suits you can be an overwhelming experience. With over 150 higher education institutions to choose from in the UK, this is arguably one of the biggest choices you have had in your academic life! To make the decision slightly easier for any undecided students, I've decided to write about why I, along with thousands of students each year, chose Bath.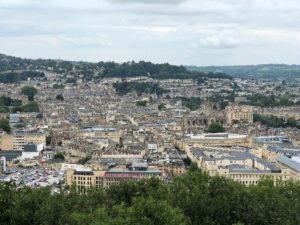 Why my degree?
At the beginning of my university search in sixth form, I attended multiple open days for Psychology – Bath being one of them. As a naïve prospective student, I stumbled around campus trying to figure out the names of each building and the number of each room. I was rather unsuccessful.
I ended up finding myself in the wrong lecture room for the completely wrong degree; I had sat myself down in front of the Director of Studies for Education with Psychology. Feeling as though I couldn't walk out, I pondered on the fact that this degree obviously involved some kind of Psychology so why not stay? By the end of the talk, I knew I did not want to study Psychology; I wanted to be an Education with Psychology undergraduate student. How couldn't I be?
Your Place at Bath
The lecturers and placement staff were engaging and reflective, they were passionate about their subject and above all, they were welcoming. It felt as though as much as we wanted a place here at their university, they wanted us to be a student in their department. Our thoughts, feelings and opinions felt like they had a place in the lecture room where they had never had a place in the classroom. Bath makes you feel valued.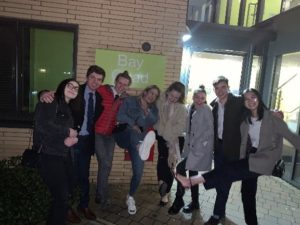 Why the University of Bath?
To mention the league-table based side of university – Bath has TEF (Teaching Excellence Framework) Gold. This means, to reiterate what I mentioned earlier, that we have amazing lecturers and the very best quality teaching possible. Additionally, the University of Bath has been ranked 9th in The Times 'Good University Guide 2021' on top of being one of the five higher education institutions shortlisted for the Times University of the Year 2021. Aside from the university's staggering achievements this year and in previous years, there are other reasons to love the University of Bath too.
Why I love Bath
One thing which was a big priority for me once comparing Bath to other universities I had visited was going to a campus university. Walking around universities in London felt slightly surreal to me: having black taxis and red buses driving past and people with briefcases walking double my pace on their way back to work from lunch.
Instead, I loved the community feel on campus, looking around knowing that nearly everyone has a common interest with you, having shops, cafes and a gym a 2-minute walk from your bed and being able to go next door to knock for a friend. On campus, you are always a U1 bus journey or 30-minute walk away from the city of Bath. As a prospective student who can count on their hand how many times they have seen the city, Bath feels pretty whimsical.
For me, the city had the perfect balance of feeling rural enough with surrounding fields and footpaths, but always being a walk away from the shop, pub or club you want. Also, how could you not want to come to a city which has the Roman Baths? Currently, it has free access for University of Bath students too if you want to feel like a tourist for the day!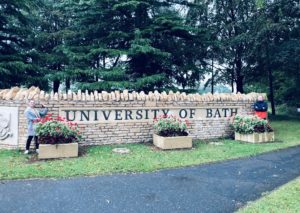 To conclude…
Coming from the perspective of a second-year undergraduate student at the University of Bath, it's an easy decision to firm Bath. I firmed Bath and there has never been a day where I regret it, and I'm sure you won't either.