Hi Everyone! I am Aryan and I'm a final-year BSc Business student at the University of Bath. I'm currently on an International Academic Exchange at Copenhagen Business School in Denmark. In this blog, I will share my experiences so far.

Why did I apply for International Academic Exchange?

During my first week at the University of Bath, we went to a talk about international exchange opportunities. There, I met many students that had been on an exchange and they shared their experiences with me. I met students that went to Sydney, Texas, Hong Kong, Singapore and so many other amazing cities but one city particularly stood out for me – COPENHAGEN!

One thing that was clear to me was that in order to achieve all my goals and overcome the challenges that an international exchange has to offer, I must go to an English-speaking country. Secondly, I wanted to go to a business school that was amongst the best in Europe, with a great reputation, facilities, and academia. In my first year, I set my goal to apply and get accepted into Copenhagen Business School (CBS). When the application process started, instead of writing a general personal statement where you can apply for up to five universities, I took the risk and personalised mine for CBS only. After a couple of weeks of waiting, I received confirmation of acceptance. I jumped out of my seat with excitement and gratitude. The goal I set had finally been achieved.

The year 2020 has honestly been a roller coaster. I'm sure that everyone's year has been a weird haze of chaos, challenges and unplanned adventures. As Corona got worse, my dream of studying in Copenhagen was hanging in the balance and every day I heard news about exchanges being cancelled. Finally, in June, I got the confirmation email from CBS that the exchange programme is still on and I was required to be in Copenhagen by the end of August!

How have I settled into student life in Copenhagen?
The Copenhagen Business School International Exchange Team has been fantastic in welcoming us. A month before arriving, CBS arranged for us to be connected to current CBS students as our 'buddies'. The buddies met us at the airport, took us to our accommodation and also answered any questions we had. I am living in a flat where everyone speaks English very well and they were kind enough to provide me with food and drinks while I had to quarantine in my room.
During Freshers' Week, there were many events organised for us to meet other exchange students. There were boat tours, trips around Copenhagen and other fun activities such as bowling. Before long we were all great friends, hosting dinner parties, holidaying in Denmark and travelling to Sweden, which is only 40 mins away.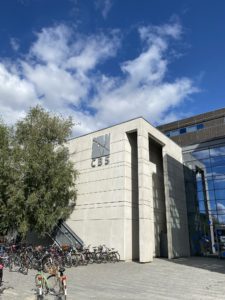 How has the exchange experience been so far?
Now, midway through the semester, I can say that I have absolutely loved the experience. One of the most important aspects of my exchange has been my accommodation. I am living at Tietgenkollegiet, which is known to be the best dorm!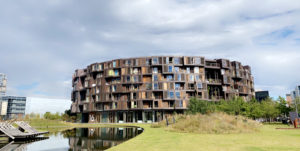 I live in a flat with 12 other students from different universities across Copenhagen. This dorm is also one of the most social dorms and everyone is very friendly. It is almost impossible to get accepted into the dorm but I did my research early and made sure that I was one of the first people to apply. There are 380 other students living in the dorm and there are parties almost every night.
The Covid-19 restrictions in Denmark have not been so severe. They were able to control the virus well from the start and the cases dropped to almost 0 a day in August. However, everyone is still very responsible and if they have any symptoms, they quarantine until the test results come back. Up to 100 people are allowed to gather in groups and I am lucky to be in a dorm where there is a lot going on and to also share a kitchen with the most amazing people. Our kitchen has common dinners twice a week, parties every month and many other 'hygge' activities.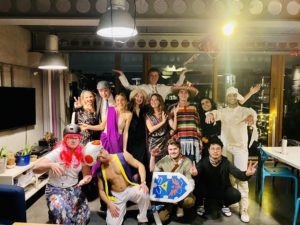 Most of the people in my dorm are Danish and I have been able to explore many hidden gems in Copenhagen and experiencing the Danish culture has truly been amazing. I am really excited and looking forward to the next two months.

How is CBS/Copenhagen different from Bath/UK?
Academically speaking, CBS is very different from Bath and other UK universities. The education system here seems much more focused on in-class participation and case learning. The classes have been a mix of physical lectures, live sessions on zoom and pre-recorded videos. We have a smaller number of students in each class (roughly 30) due to Covid-19 restrictions. There is no attendance policy and we can view the recorded lecture at our convenience. I have thoroughly enjoyed this kind of learning as it provides more opportunities for participation and the lecturers have been very supportive throughout the semester.

The other difference is the culture of Copenhagen. I have a bike, like every other person in Denmark, which I use to travel to campus and other places. Copenhagen is a small city but compared to Bath it is much bigger and you cannot walk to visit another friend. Walking to campus takes up to 30 minutes as the dorm is on a different side of the city. The weather here is much colder than Bath, being a Nordic country and has a lot less sun. However, this does not stop Danish people from enjoying their day and they usually go for a swim every other morning in the harbour, sit by the lakes and go for walks no matter how cold it gets.

What are the benefits of an exchange?
I think the exchange program is a great way for students to get out of their comfort zone and have a completely new experience in a different part of the world. Coming from a different part of the world, I get to realise how different the people, standards of living and cultures are from others. On the other side, you also realise how similar you are to people who you've never met and how easy it is to connect and have new experiences. All I knew about Denmark, was that the people in this city are the happiest in the world but now I know why that is.

I have seen myself grow in the past two months and have many personal development opportunities. I had decided to say yes to any opportunity that comes my way, which is very important when you are trying to experience so much in a very limited time. This can be challenging at first but once you get through that barrier you can meet some amazing people and make friends for life.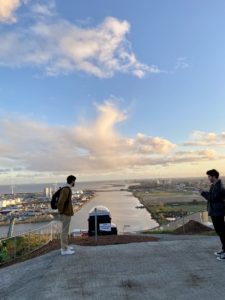 Would I recommend an exchange?
YES, I would definitely recommend an exchange. Even during Covid-19, this exchange has been one of the best experiences of my life. I was worried I might miss out on some time with my friends in my last year at Bath but this is a once in a lifetime opportunity that should not be given up. It develops your personality, improves your CV and is the most fun time you can have. I have definitely got used to the 'hygge' lifestyle here in Denmark and without the exchange opportunity, I might never have experienced it.