We've got to be honest; leaving the comfort of your home and moving to a flat with strangers isn't the ideal situation. But don't fret; I'll be sharing my secrets to how I managed to survive, and actually kind of enjoy Freshers' Week.
Start with icebreakers
Conversations don't have to end with 'What course are you studying?'. The secret is having a little ice breaker session. On our welcome night, my flatmates and I gathered in the kitchen and played Uno. In the midst of the competitive game, we googled ice breaker questions. I can assure you asking 'What's your earliest childhood memory?' and 'Have you ever met a celebrity?' will lead to very entertaining storytimes. Before you know it, four hours would have already passed, and you will be left with many interesting and bizarre facts about your flatmates.
 Turn small things into a bonding experience
Before coming, I was scared of being alone and feeling lost, but I quickly came to realise we were all feeling the same way. If you need to run a quick errand, ask if any of your flatmates want to come along. My flatmates and I did activities, like grocery trips and cooking, together. It was a nice way to keep each other company and help each other out. It is often these mundane tasks that turn into a nice bonding experience.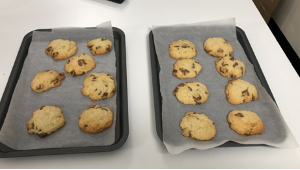 Step out of your comfort zone
Everyone says that, but we all know it can be quite hard, especially when you're thrown into all these new situations. But try to say 'yes' to as many new things as you can. I found that joining the events happening on and off-campus was the perfect opportunity for me to meet like-minded people. It was also a good chance to speak to and get advice from students in older years, who were already familiar with the University and city. Ask your flatmates which societies they're thinking of joining, it's likely that you will have some in common!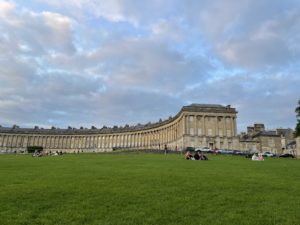 Explore your surroundings
This was my favourite part of Freshers' Week! Grab your flatmates and take a trip to the city. Bath is beautiful and the city centre is full of areas to explore; from Pulteney Bridge to the Royal Crescent, to SouthGate, Bath shopping centre. It's also nice to wind down and go for a walk around campus; which is full of breath-taking spots to watch the sunset.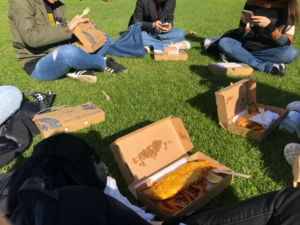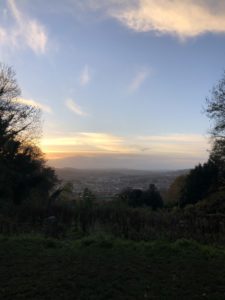 Take it at your pace
You've still got a whole year ahead to settle and get to know your flatmates, so remember to take it at your own pace. This is an introvert's guide, after all, so you will probably feel burnt out sometime throughout the week. Remember that it's ok to take the day off to mentally recharge; so don't be afraid to grab a snack and watch your favourite show.
Just try your best and everything will fall into place. Good luck!