Waking up on Sunday after the announcement of Lockdown 2.0, I was still trying to wrap my head around the news. As I got out of bed, my housemate made me aware that one of the girls we were with on Friday night had developed COVID-19 symptoms. My heart sank.
A few days later, the test came back positive. I received the notification from NHS, alerting me of my 10-day self-isolation. It was a hard pill to swallow as it meant I wasn't able to enjoy my last few days before lockdown. I took a day or so to process the news and realised I had a decision to make: whether to feel sorry for myself or to make the most of my time indoors. So, I baked a big loaf of chocolate banana bread and chose the latter.
Below are five things that helped me get through my isolation-lockdown experience:
Get in touch with the University
The University was really helpful throughout the whole process. There is an online form for us to fill out for the University to keep a record and to ensure the health and safety of its community. The University also provides great support and resources to those isolating, whether it be the Student Wellbeing service or delivering Friday Feeling treat boxes.
Make a gratitude list
Personally, what really helped me was to make lists of what I was thankful for. Isolation is a mental battle more than anything, and by listing what I was grateful for, it rewired my brain to set gratitude as a default. It came down to the small details – indulging in the banana pancakes my housemate made us for breakfast, sticking my head out for some fresh air, waving hello to friends from our doorstep, opening the oven and finding the sweet potatoes and brussels sprouts perfectly roasted…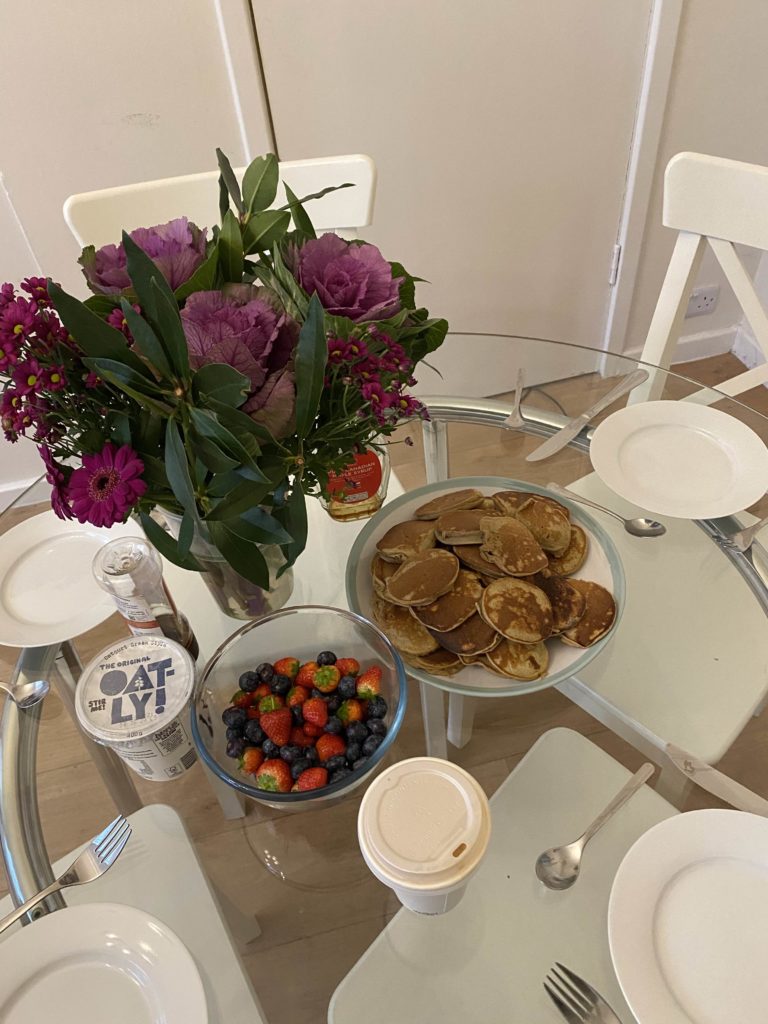 Take a digital detox
Technology is great and has been pivotal in our online learning experience, but it also meant my screen time was through the roof. I bought a word-search puzzle book and some novels when they announced lockdown and they quickly became part of my nightly routine. It was a break for my eyes and a different kind of stimulation for my brain.
Move your body
I've been really blessed with phenomenal housemates who kept me sane throughout the experience. To boost endorphin levels in the household, we planned morning circuit boot camps to start our day. It was challenging but staying active has had major positive impacts on my mental health. The netball club also put on some incredible virtual offerings during the lockdown, which included fitness, strength & conditioning and skills sessions. They definitely kept me sweaty most days of the week! And on occasion, we rounded off our days at 5pm with the Students' Union Community workouts.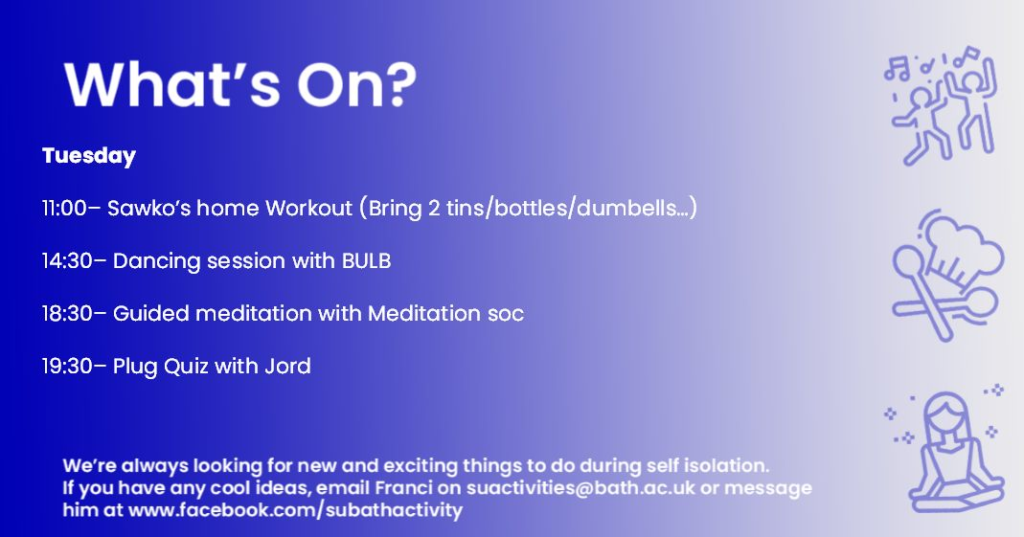 Finally, once isolation is over go on a coffee walk
On the bright side, self-isolation made lockdown seem ideal. I had a newfound appreciation for deep breaths of crisp winter air. I always knew Bath was a pretty city, but I never took the time to appreciate how stunning it truly is. With the money that would've usually gone towards dinners or drinks, I treated myself to coffees on my walks.
I've been trying to support independent cafes as they are a huge reason why I love Bath so much. My walking routes vary from Alexandra Park, along the river, or even the Bath Skyline Walk. It was a great way to catch up with a friend while exploring the breath-taking scenery that Bath has to offer.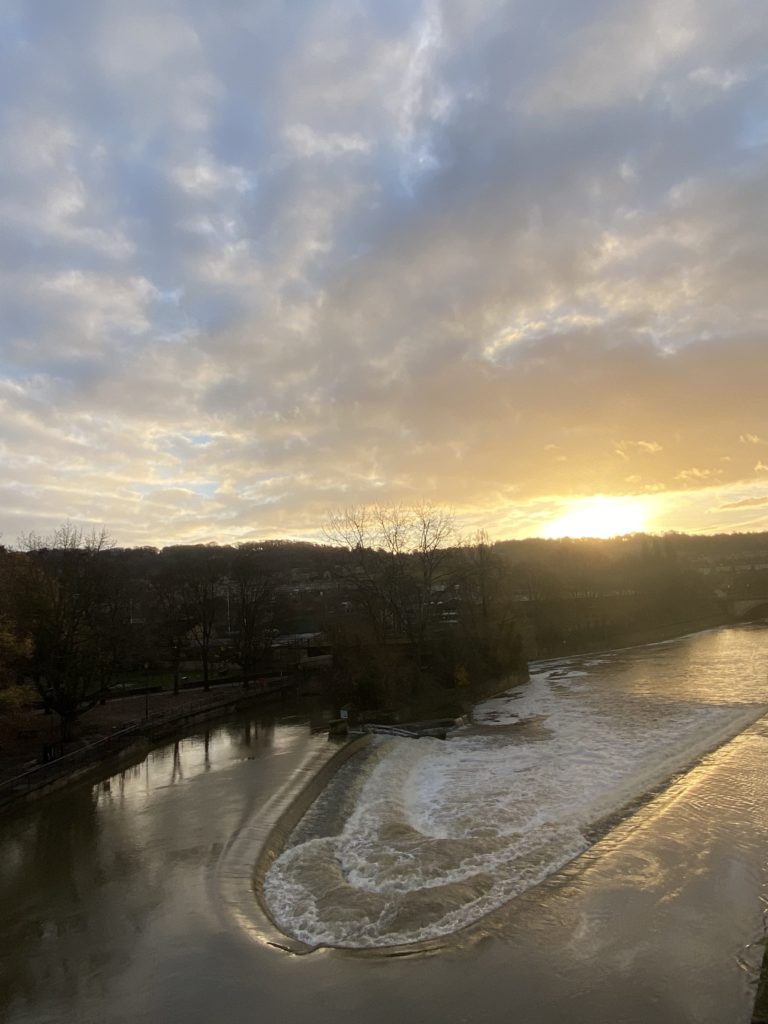 If you find yourself in self-isolation, know that it doesn't last forever, just try to take it one day at a time. It is so important to prioritise your wellbeing and to know that you are not alone! Check-in on the people around you, and if needed, there is help and support readily available via the University.
Though isolation/lockdown are never ideal, they brought about many silver linings and allowed me to have extra quality time with my housemates and friends. And I was also able to perfect my vegan chocolate chip cookie recipe, so that's another win!
#WeAreTogether