It's crazy to think of how much our world has changed in the past 12 months! 
I've been studying at the University of Bath for 2 years now, but never have I experienced anything quite like this before. Covid-19 has definitely transformed the way we live our lives and this is clearly seen through the many changes that I have experienced this semester. 
When I first arrived in Bath after the summer break, everything felt so new to me and it took me a while to adjust and adapt to all the changes that were occurring. However, as days passed by - what was so unfamiliar in the beginning, became nothing but another new normal to me. Now, leaving the house without a mask feels weirder than having it on! 
Although campus life has changed significantly, I do believe that it's all happening for the better and it definitely makes me feel safe - especially during this troubling time.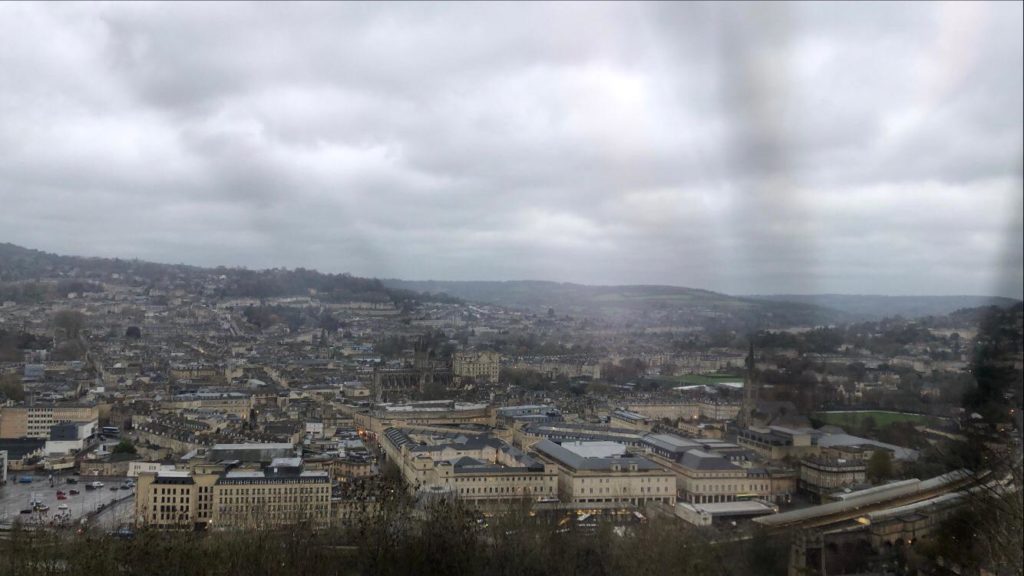 To give you a better idea on how the University has been approaching the pandemic, here are some of the measures taken by the staff and University members to ensure that all students feel accommodated, safe and reassured while on campus. 

Constant signs to remind us to sanitize! 
Before the pandemic, I only ever saw sanitiser dispensers in clinics or hospitals - but now, I encounter it almost everywhere on campus.
As I've definitely been a lot more paranoid since the pandemic, having hand-sanitisers stationed at every entrance and exit has been nothing but a lifesaver! It also reassures me and my friends, knowing that the University cares a lot about our safety and hygiene.
In a time where social distancing is important, the University has implemented 2-metre rules to ensure that we're at a safe distance from those who are not within our household. 
This has been super helpful in combating the spread of the virus as it has made me a lot more mindful to maintain a safe distance with others whenever I'm on campus. 
Amazing support facilities! 
As taking care of our mental health and well-being is crucial during this time, I've been appreciating how welcoming and supportive the staff and lecturers have been since the start of the semester.
I'm always receiving emails from members of the University and it makes me feel reassured knowing that there's always someone for me to reach out to if I ever need it! Student Services also provide 24-hour support for anyone who needs advice or just someone to talk to.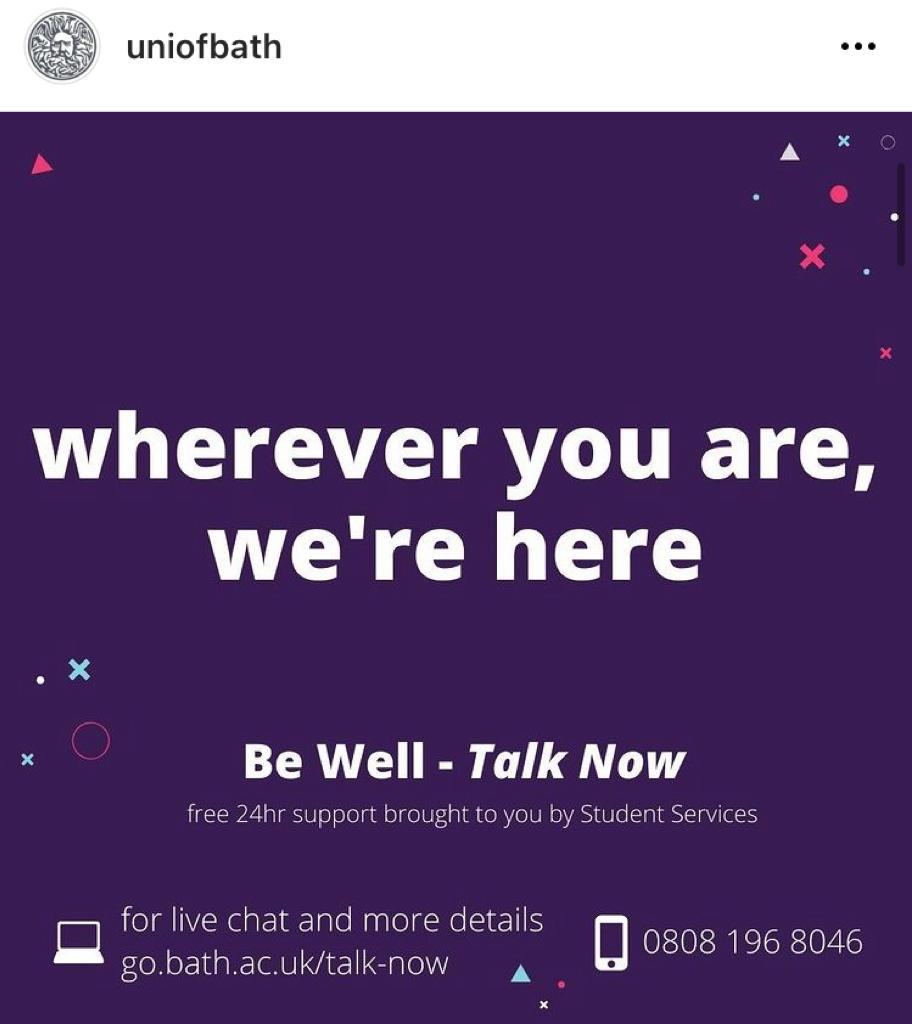 Taken from the UniofBath's Instagram
And as I am someone who is constantly seeking ways to stay active, I've been finding the virtual workout sessions held by the Students' Union super fun too! Given that I am in my room for a majority of the day, these sessions have definitely made me feel a lot more productive! 
What about the City?
And if you're wondering, these measures are not only being implemented on campus but also in the city of Bath too!
Gone are the days where you can be indoors without having your face mask on. Nowadays, your mask is your new best friend and whether it's going for a 5 minute trip to your nearest grocery store or getting on the bus - having your mask on is one of the requirements you have to follow!
So before leaving your house - always double-check that you have your face mask with you!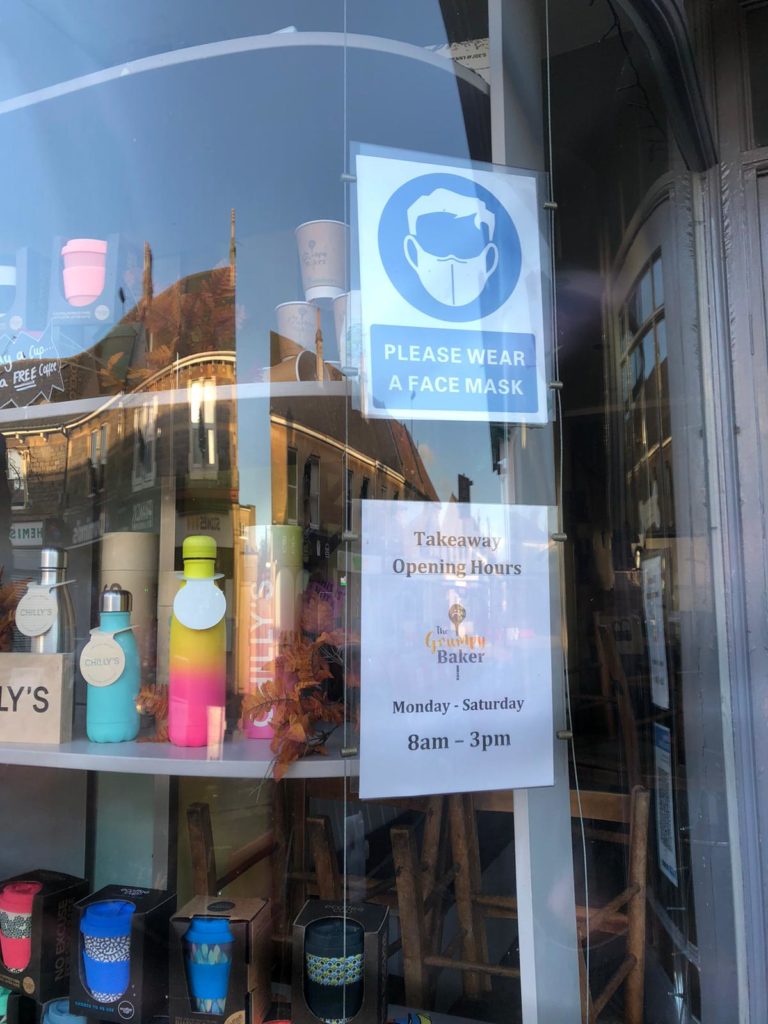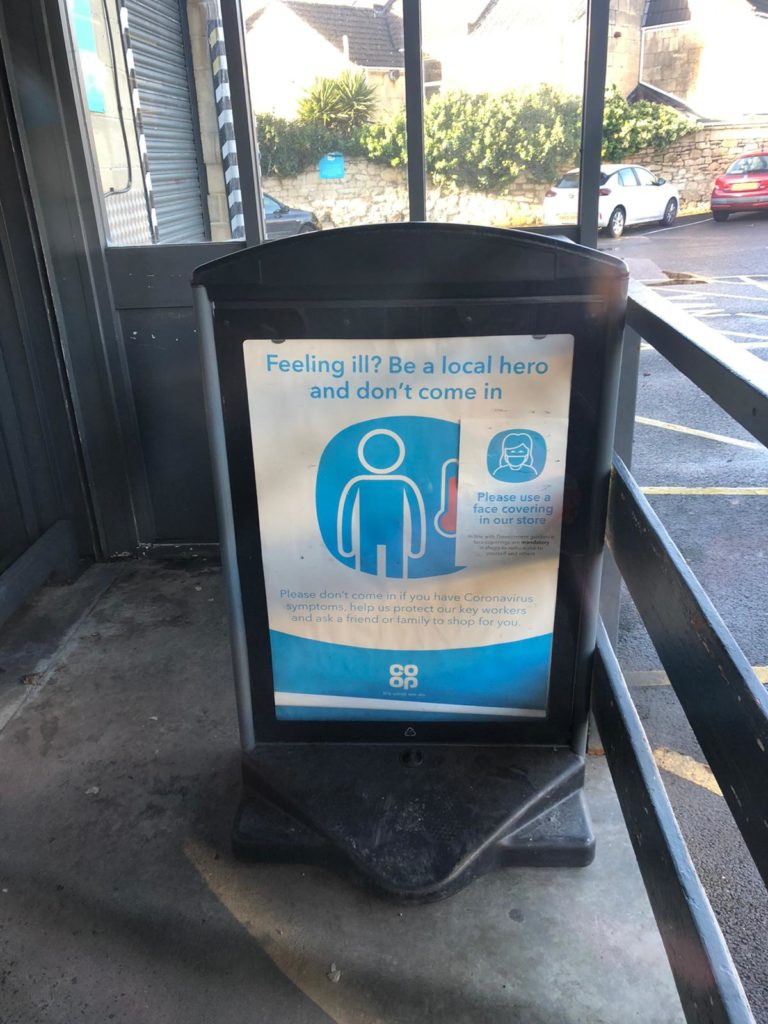 Although Covid-19 has taken a toll on us all, studying in Bath has been one of the many things I'm grateful for this year, and it is all thanks to the members of the University!
As the year comes to an end, I think it's really important to know that no matter what, you're not alone in this and that we should learn to take it easy and be kind to ourselves from time to time. We've also made it through a whole year and I think this in itself is worth celebrating! 
#WeAreTogether