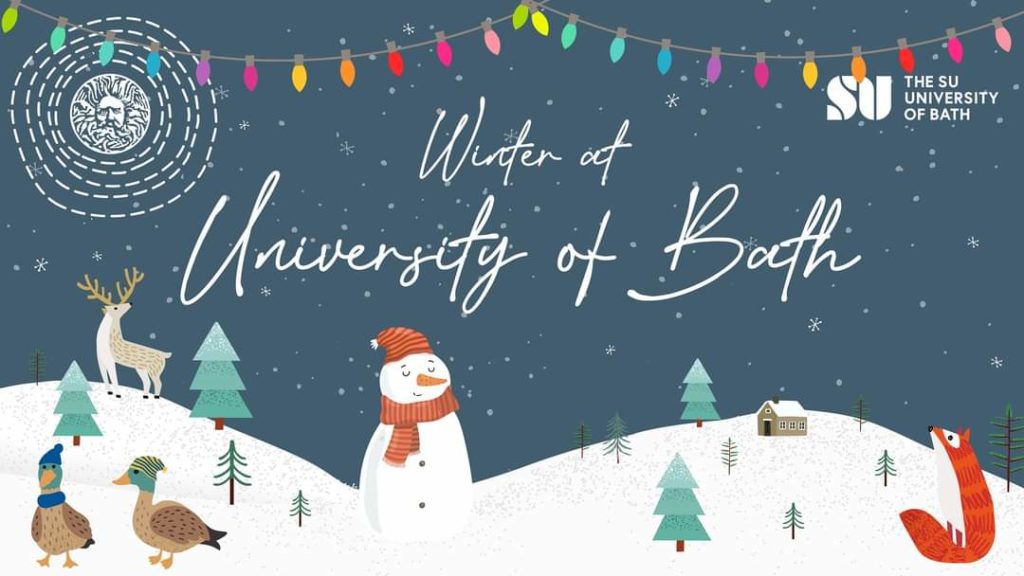 Hi everyone, my name is Tiffany, a second-year student studying BSc Management from China. I know, 2020 has been an extremely bumpy year with Covid-19 and various restrictions imposed. Due to restricted flights and travellings, many students remained on campus or in Bath on this special occasion - Christmas. Nevertheless, I was one of those students who remained. While being a bit disappointed, I managed to enjoy the winter season in Bath with various activities provided on campus. So I'm going to share what went on with you.
This year, rooms on campus were provided for free during the occasion for those who don't live on campus. To take care of students' well being, the University has launched various special events to share the spirit of Christmas, and to make sure that people who were unable to get back home did not feel lonely and sad.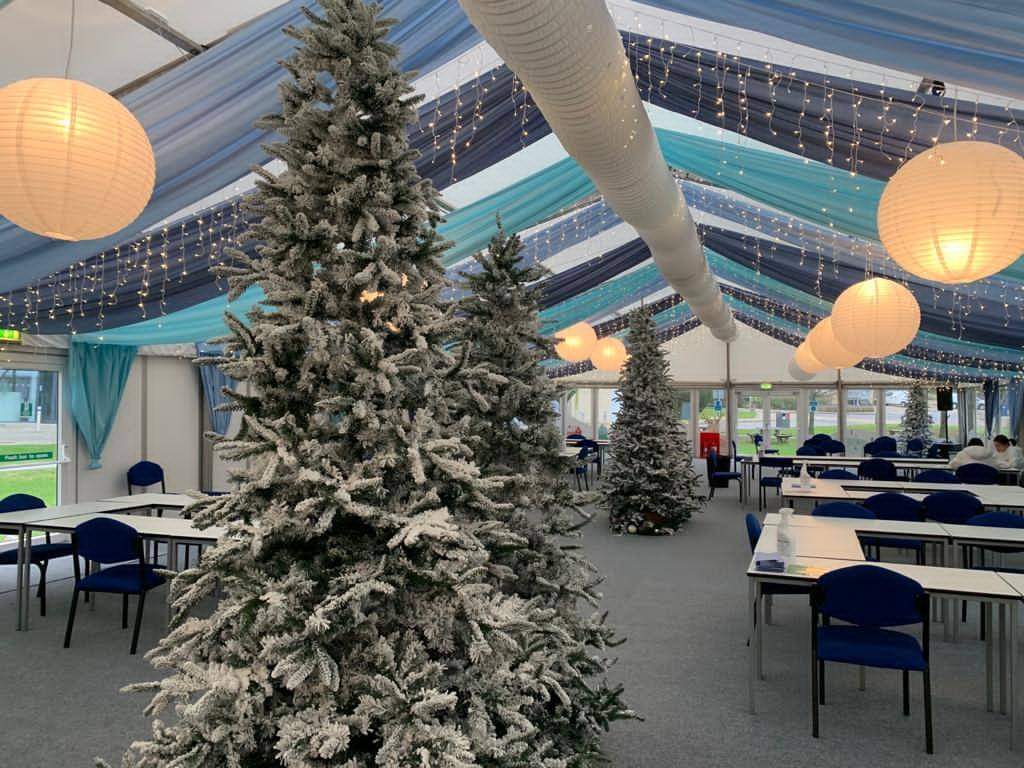 The marquee outside of the Chancellors' Building was decorated and made into a 'Winter Wonderland' with beautiful interior. It was a space created for students to eat, talk, and socialize while following the safety guidelines. There were activities such as wreath making, table tennis, table football, and you could also leave a festive message on the wishing tree.
And of course, it isn't a complete Christmas without a classic Christmas movie! The free TV showed various Christmas movies and we could all enjoy them together with our friends, some mince pies and a cup of spiced apple juice. It was absolutely a great place to take festive photos and enjoy the company of our friends on this special occasion.
Apart from the Winter Wonderland, on Christmas day special Christmas meals were provided for all who reserved a space. The meal was very traditionally British: pigs in a blanket, mince pie, roast beef, potatoes and parsnips... So I want to give a great thank you to all the staff members and student volunteers who helped to decorate and host all these events, sacrificing their time as they were away from their own families.  Our Christmas has really been full of love, sharing and understanding because of you all.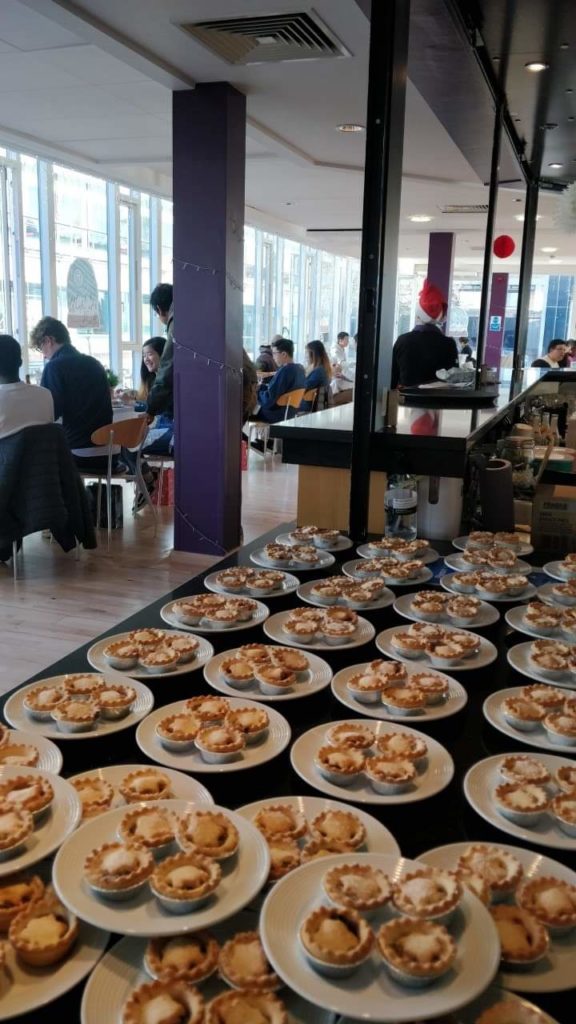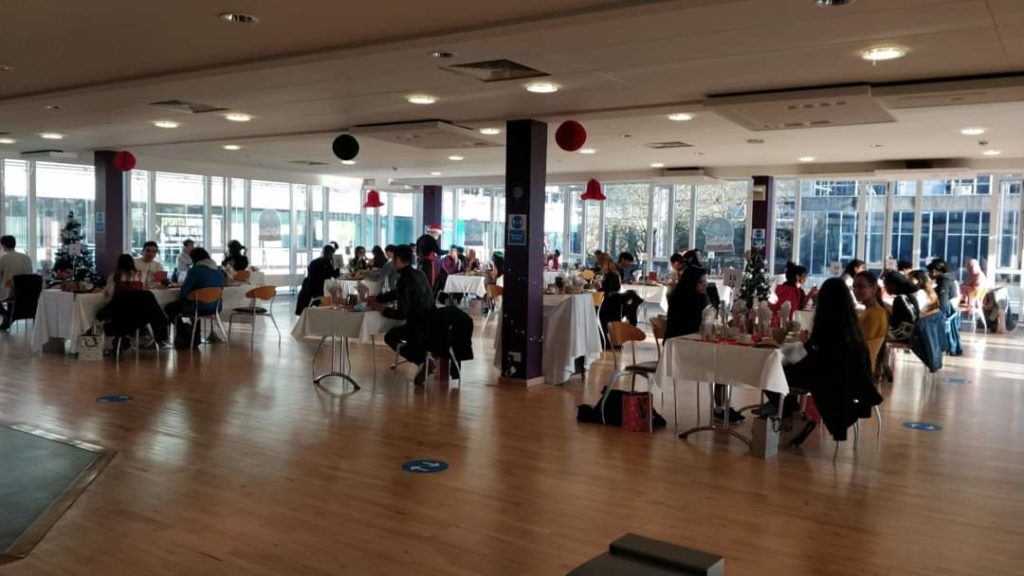 After the meals, we had various choices of activities including a geo-trail, guided walks, a virtual escape room, film and board game afternoons, quizzes, wreath and nature-inspired decoration making sessions and more. It was my first time celebrating Christmas on campus with our fellow students, and I have felt so much warmth and joy of the season and enjoyed all the best of the Christmas spirit.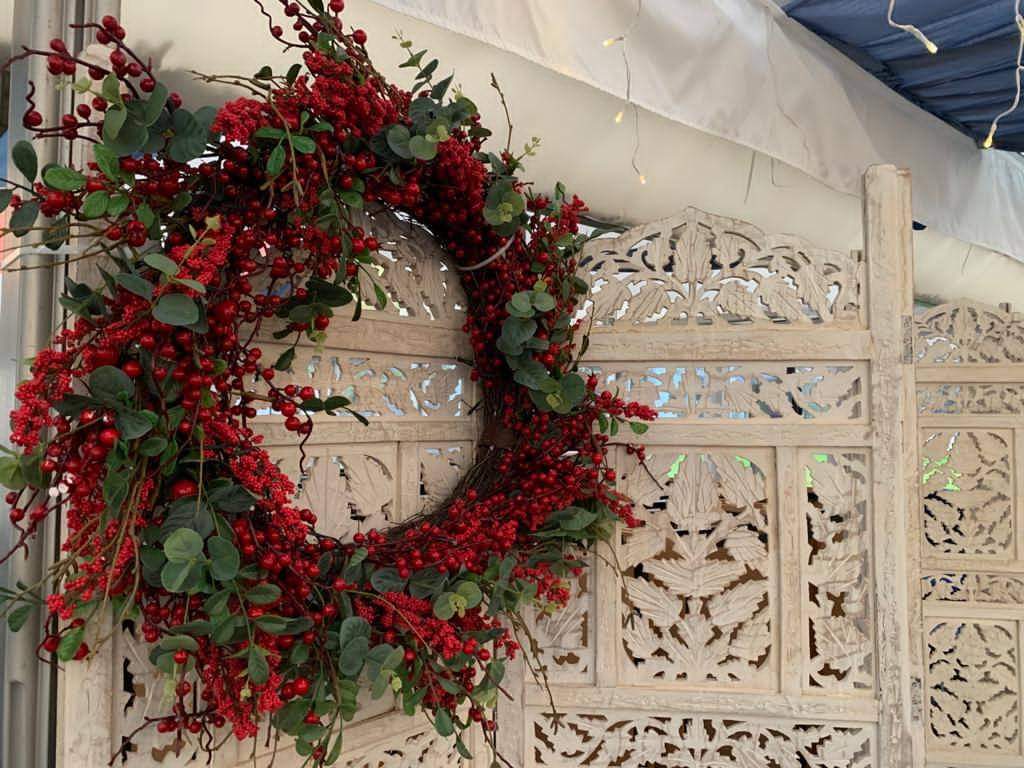 Because of the special situation this year, the University pulled out all the stops to make this year's celebrations extra special. Although we perhaps will not have such a wide range of activities provided on campus next Christmas, we should all be happy that next Christmas will be closer to normal!
Anyhow, hope we all have a brilliant 2021, and all the best to everyone!
#WeAreTogether