Includes tips, hints and tricks!
Hey everyone! I hope your all wrapped up in something warm and cosy as we enter the midst of winter. Maybe your even reading this with a cup of tea and a chocolate biscuit in hand! If so, then your my kind of person...
Something that many A level students may begin to think about over the next couple of weeks is the potential to do an Extended Project Qualification. I completed one of these in my 2nd year and am so grateful that I was given the opportunity to do so.
For those of you thinking...but what's an 'Extended Project Qualification'? It is a research and literature review project that you can complete alongside your A levels allowing you to extend your abilities beyond the A level syllabus. They are highly valuable on any university application as they will show your ability to time manage, organise yourself and your studies and multitask over a long period of time. Due to the recognised preparation for studying at a higher level in completing an EPQ, some universities, such as Bath, will offer you an alternative offer if you get a top grade for your EPQ project.
What my project entailed:
My project was called 'Society's views on climate change and how that may influence the way we prevent it' and aimed to look at the perception of climate change and whether a person's viewpoint influenced how they would respond to the emergency. I was inspired by the constant outpouring of fake news and new stories around 'non-believers' of climate change, particularly with the rise in Trump supporters. I am also very passionate about nature and the environment.
I conducted my own questionnaire as well as a literature review and found that there was a considerable difference in climate change views between different socio-economic, and cultural groups and communities.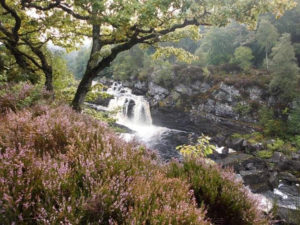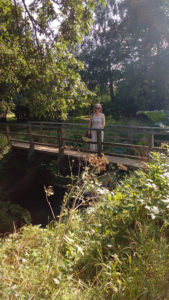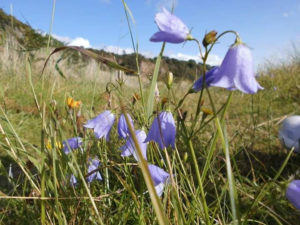 How I fitted it around my sixth form studies:
Time management is a crucial skill that the Extended Project Qualification will help you to develop. Through this process, it will become a lot easier for you to juggle many different projects (A Levels/EPQ/exams etc) at the same time. A key idea is to make yourself a timetable and designate certain hours of the day or week to your project.
For example, you may have some free periods or a day off from sixth form or college. Divide this time up, particularly at the start, equally between the EPQ and your studies. Then, when exams are coming up, as you would have spent a significant amount of time on the project already, you will be able to take away some of that project time for revision.
This should not mean that you do not do anything on your project during this time. You should aim to come back to your research and essay at least once a week.
How to decide on the perfect EPQ topic:
Try to make a Mind Map of anything that you are interested in. This can be a particular type of sports, video game or television programme, a social movement or justice initiative or something that you just find fascinating and want to learn more about. You should hopefully find that lots of strange and wonderful topic ideas start popping up on the page.
Once you have this, spend some time thinking about how each subject could be researched and whether the piece would be academic and reflective or lacking in-depth and research. You can then finalise your ideas until you find a topic that you are most interested in and could produce the best form of academic writing. This process can also be reflected on in your reflective journal, showing your thought process and how you came to your decision.
Why I'd recommend doing an EPQ:
If there is a specific topic you wish to learn more about and potentially even conduct your own research on.
If you are able to juggle many projects at one time.
If you wish to learn about a different way of writing an essay and the process and style of learning that is similar to university teaching.
How it fits into university:
My project focused more on something that I was interested in rather than something that was a similar route to my course. However, with this being said, there are many transferable skills that you can gain from the Extended Project Qualification. Some of the key ones include; time management as mentioned earlier, writing academically, critically reflecting through the reflective journal, organisational skills and much more. All of which can be greatly beneficial to university life and degree learning.
Tips, hints and tricks:
One key thing that really helped me was to structure out the essay so that it became less daunting and easier to focus. For example, my essay included the subheadings: introduction, literature review, methodology, findings, discussion, conclusion, references and appendix.
Start researching...FAST. The time will go sooner than you know it, so the more time you put in at the beginning, the easier it will be to carry on with the project during any exams and mocks that you may have.
Write on a post-it note or piece of paper what you wish to achieve in the topic you are looking at and keep coming back to this when researching, writing your essay or presenting. This will help you to stay on track and create a good line of argument.
Try to write 100 words roughly every week to get yourself into the rhythm of completing the essay and improving your writing abilities.
Do not see the essay as a big bolt-on piece of work that you have to do at the end of the project. Try to interweave the sections throughout your learning. For example, maybe write the introduction of your essay once you've decided on the topic and continually update it when you gain new information.
Do a little bit at a time, and you won't believe how quickly you'll get round to finishing it.
DONT BE AFRAID TO DO SOMETHING DIFFERENT. MAYBE GO OUT OF YOUR COMFORT ZONE OR TRY SOMETHING THAT'S NOT RELATED TO YOUR STUDIES IN ANY WAY BUT YOU ARE INTERESTED IN. This project should allow you to broaden your understanding and knowledge on a specific topic, so it really is up to you what you decide on. Do not be persuaded to stick with 'what you know' or pressured into what could help you get into university. It is the skills and abilities that they are looking for.
Grab a folder (this can be electronic or physical) to store all your research findings, notes, drafts and documents in. This will make your learning more organised and be very beneficial when you come to reflect on your learning and the process you went through.
I used the Google and Microsoft formats a lot during the project write up, so I highly recommend getting a Microsoft account if you do not already have one through your school/sixth form/college.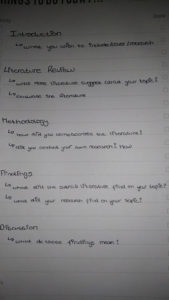 I hope this was helpful to those of you thinking about whether to undertake an EPQ.
Don't forget to make the most of some of the resources on offer at the University like their  'How to Succeed in your EPQ' MOOC - a step-by-step guide to doing an EPQ. You could also take a look at the  Outreach Resource Hub where you'll find topics including 'How to take notes and keep them organised', 'Presentation skills' or 'Academic writing' - all key skills for successful completion of an EPQ. You could also keep an eye on the 'Be Ready Thursday' webinar programme as the team will be delivering sessions on EPQs and related skills topics in Spring 2021.
Until next time,
Stay safe and keep smiling,
Tia Jasmine.