What is the Welsh Baccalaureate and how it has helped me at University (so far...)
The Welsh Baccalaureate is a subject unique to Wales which is undertaken at GCSE and A-Level, that prepares students for employability and further study. It consists of 4 challenges, the community challenge, the enterprise challenge, the citizenship challenge and finally an individual research project. The individual research project (at A-Level) allows students to select a topic of interest and then write a research paper on that topic.
As someone who went through Welsh-medium education, the Welsh Bacc (as it is known among students) was compulsory for me at A-Level. This is not the case for every school, sixth-form centre or college. Nevertheless, I would highly recommend, if it's not compulsory, completing the Welsh Bacc at A-Level. 
This is because now I'm at university, the skills I gained from this course are constantly needed as part of my degree, which may not be completely apparent at first as a Biochemistry student. One of these skills is citing and referencing which is a big part of the Welsh Bacc, university essays and my lab reports. This meant the transition, to writing university-level essays and lab reports, was not as big of a shock to my system.
Another skill set that the Welsh Bacc has prepared me for is presentations. Presentations at university seemed daunting (and I am still not a massive fan of presenting), but after doing presentations after each challenge (excluding my individual research project due to the pandemic), I felt confident in my ability to present well. This was reflected in my grade after my first university presentation.
From just these two examples, it shows that the skills I have received from taking part in the Welsh Bacc has really helped me at university and I've only done one semester so far! The individual project had a big role to play in this.
My Individual Research Project
The topic of my research project was "Is gene therapy an effective cancer treatment?". At the time of starting my research project, I had received all of my offers from universities to study Biochemistry, so I knew I wanted to do a project that would be relevant to my chosen degree. I came up with variations of my final title and while working with my teacher I finally decided on an appropriate title, so the hard work began. 
While working on my project of course I was also busy finishing work for my other A-Levels at the same time. Throughout this time, I also had a part-time job and I was swimming competitively so time management became one of my greatest skills. I realised I had to balance my time by sticking to the deadlines being set, so I prioritised my work in the order of my deadlines.
I also brought my laptop into school just in case computers were not available and if I had no other pressing deadlines, I would use my free periods to work on my project, whether that was researching or actually writing on the topic. If the pandemic did not happen, I believe that is how I would have carried on until I had finished the project. I finished my project at home and handed it in well within the deadline ready for it to be marked by my teacher. 
My individual project definitely prepared me for university, with strict deadlines set by my teachers and having to manage my own time appropriately, which definitely has helped me not crumble when I feel as if I have 'too much' work. I use the time management skills I developed from completing the project and the Welsh Bacc a lot at university.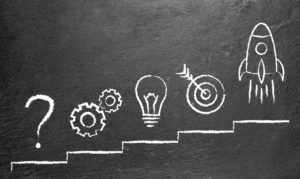 The University of Bath's Massive Online Open Course (MOOC) for the Welsh Baccalaureate
Here at the University of Bath, they have teamed up with the University of Aberystwyth to produce a free course to help students who are completing a Welsh Baccalaureate. It is known as the Massive Online Open Course (MOOC) and it is available in both English and Welsh. I believe this course is a great opportunity for everyone who is studying the Welsh Bacc to take part in to help you along the way! If you receive a Grade B or higher in the Skills Challenge Certificate, there is an opportunity to receive an alternative offer from the University of Bath too, so this course is definitely something to consider!