Everyone always says that university life is completely different to school life but what does this really mean? What do university students get up to in a day?
Due to COVID-19, Bath University teaching is in the "Bath Blend" style. "Bath Blend" is simply a combination of online and in person teaching. I am a joint honours student studying Maths & Physics, so I am taught by two different departments, who each follow different styles.
Beginning the day...
My morning begins with Alexa playing upbeat music to get me out of bed and start my day in an enjoyable way. Once I am dressed, the curtains are opened so that I get to see all of the morning dog walkers on the forest path. Next stop is the kitchen for breakfast. In my house there are a group of us that usually end up in the kitchen at the same time for "breakfast club". We eat together and then gradually start to leave the kitchen to attend our various lectures.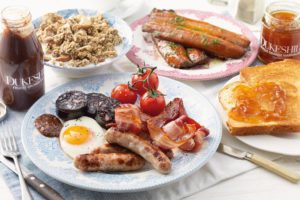 First on my timetable is usually live online Maths lectures. These take place on Zoom so I open up my laptop and get logged in for the day. I tend to have several fifty minute lectures back to back with a fifteen minute break between. During this break I usually end up going to the kitchen for a snack! Though, some of my housemates go outside for fresh air, others use it to catch up on social media, while some carry-on working. How you choose to spend it is entirely up to you.
Afternoon...
Once my live lectures are complete it is lunchtime. I usually make lunch in my house, with several of my housemates, though there are loads of great cafes and restaurants on campus that you can go to for a take out or to sit in and catch up with friends.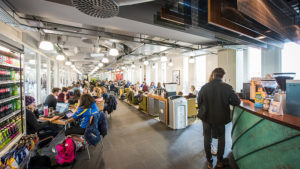 My post lunch schedule changes daily, depending on what I have to get done. One afternoon per week I have my in-person teaching session. During this time, I have my tutorials and peer study. You can read about what these entail  in my post on "Studying Maths and Physics at Bath". Other days I will use this time to watch any pre-recorded lectures, complete my problems sheets (again you can read about these in my "Studying Maths and Physics at Bath") post or go shopping.
Evening...
Before you know it, it's dinner time.  When you move to university you will find that the majority of the people in your house tend to get hungry at the same time. This is great as it means you can cook and eat together, catching up on how everyone's day has gone and what they have been up to.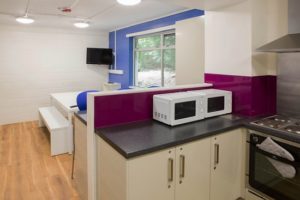 The evening is when the majority of sports teams train and the various clubs and societies meet. Obviously, this has had to be in different ways due to COVID-19 and social distancing rules. The different societies meet in different ways, for example, some meet in person in smaller groups, while others do a zoom call that everyone can join, etc.
Though, not everyone is involved in a club or society but I would highly recommend joining any that interest you when you arrive at Bath. They are a brilliant way to get to know new people, de-stress and try out new activities. Even if you aren't in any clubs or societies there are countless walks that you can do both by yourself and with friends. I'm sure you can imagine walking became extremely popular when we went into national lockdown!
On these walks there are loads of stunning views, outstanding sunsets and a vast range of wildlife. Trust me, you will not be bored! Bath University has state-of-the-art sports facilities that you can go to. Many students will book a swimming lane, gym slot, tennis court or squash court. When you become a member of Bath University, you are automatically entitled to use the pool, tennis courts, squash courts and much more for free. All you have to do is activate your library card!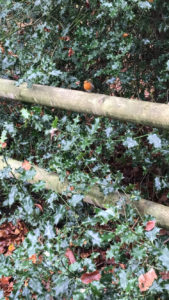 The library at the University of Bath is twenty-four-seven, so many students will go there after dinner for some evening study. There are both individual and group study spaces available. Groups of friends often go together or course mates will meet up here.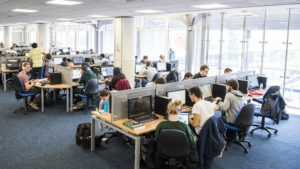 The evening only comes to an end when you decide it's bed-time. For many people this is a hugely unique thing about university as there is no one to tell you it's getting late and to start thinking about bed. This can be a good or bad thing depending on your personality and level of self-discipline!
I love the freedom of university. Unlike school you can choose when you work, eat, sleep and relax.
This is just an example of how my day tends to look but for you it may look totally different. For example, you may be an early riser who looks forward to a morning run. If that is you, Bath is perfect as there are hundreds of routes and trails that you can take and explore. If the weather isn't so good, do not fear as the gym opens early so you could go running on the treadmill or attend one of the various fitness classes that are on offer. These classes run throughout the day so if you prefer to get up a little later there are still a huge range of class options available.
So, regardless of whether you are an early bird or a night owl, you will fit right in at the University of Bath. It truly does cater for everyone's wants and needs and allows you to find a routine that works for you.