Hi there! My name is Tiffany Zhang, a second-year BSc Management international student from China. Coming from a small coastal town and travelling abroad to a country that I have never been to before is exciting yet terrifying for me at first.
When choosing the university to study in, apart from academic excellence, I have always placed great importance on the safety of the city and the security on campus. The city of Bath and the University campus are both ranked as one of the safest in the UK. This further strengthened my determination that Bath was the uni for me.
One of the best things about Bath university is that we are a campus uni. Which means, all the lecture halls, teaching blocks, canteens and (most of the) accommodations are based on campus, and we even have two clubs on campus (whoo-hoo!). The University's security team is on call 24/7 on and off-campus so we can get help whenever we find our self insecure or in danger.
In the first year, security members would always come around the common spaces in our flat to simply say hi and make sure we were in a safe environment. Unlike the universities that have a city campus, everyone you see and meet on the Bath campus is a student or staff. This gives me a strong sense of belonging, and it is easier to run into your friends - not even to mention that being surrounded by only people from the University provides me with a greater sense of feeling safe and secure.

For first-year students, it was extremely convenient to socialize and go out with the two clubs on campus. We could simply get ready and dressed, get to the Tub and the Plug in less than 5 minutes with on-campus accommodations. So there is no need to worry about being unsafe on the way back home late after the parties as your flat is just around the corner.
At the same time, everyone you meet in the clubs is a student, so there is no concern about meeting strangers from the wider society. Besides, there are over 500 cameras on campus, reassuring us that the crime rate is minimized to the least.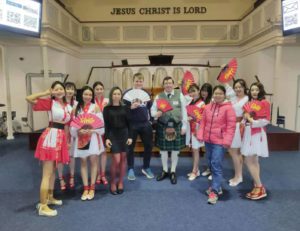 The city of Bath does not need so much more explanation...it's just Bath! Being a tourist destination as a city itself, Bath is beautiful aesthetically and has a really relaxed and peaceful living environment. Many choose the city as a permanent home after retirement, so when you are observing the city, you can see many elderly people enjoying their life. People living in Bath seems to be very friendly, I have encountered strangers waving hello to me or greeting me with a warm smile.
It is a very welcoming place and makes me feel very safe and at home. Due to personal preference, I am not big on drinking and going out to clubs, but I still find safe ways to socialise in the city. There are many churches in the city, and I went to activities hosted by Widcombe Church every week to talk to volunteers who are local Christians in Bath, and sometimes put on performance together! I have so many lovely memories with them.
The city is not as busy as the buzzing hub like Bristol or London, but it does have everything ranging from high streets, tourist destinations and excellent restaurants in all the alleys.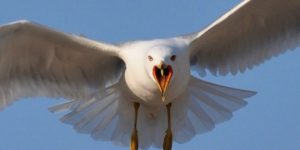 However, there are some little hostile creatures in the city, which are the seagulls! I have always considered them cute until one day, I was holding a freshly baked croissant in my hand and walking on the Pulteney Bridge, and a seagull swooped at me and took my croissant. I was very shocked but luckily I wasn't physically hurt by the little creature. So just a little tip here for new students, try not to hold unwrapped food in your hands around the city to stay safe and save your nice food!
#WeAreTogether