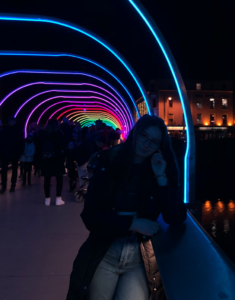 Hi, my name is Sarah and I'm a third year psychology placement student. For my placement I've ended up travelling to the coastal, rainy region of Dublin to work in a homeless hostel. Though my placement choice may come across as somewhat unconventional, I'd like to explain to you why I chose it. And who knows maybe I'll convince you to explore similar placements you may not have thought of before...
I'm sure it'll come as no surprise when I say one of the main reasons I chose to study at Bath was its shining gold offer of a placement year. I'd known for quite a while that I wanted to study psychology at university, with the intention of going into a forensic or clinical field afterwards. But whenever I'd look through internship and job applications within these fields they all seemed to require a certain amount of relevant work experience. This to me seemed like a rather infuriating Catch-22, for if all the jobs on offer require experience, where are you supposed to go to get this experience to begin with?
That's where opportunities offered at university come in. There's plenty of psychology-oriented volunteering opportunities offered through Bath, such as volunteering for Mind or with the Alzheimer's Society at the RUH. And of course the most obvious of all: placement years.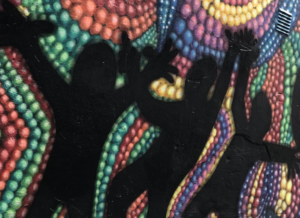 Your placement can provide the perfect chance to gain experience working with a whole range of individuals of varying needs and backgrounds. During my four months working for Dublin Simon I've had experience working with people diagnosed with addiction disorders to epilepsy to schizophrenia and so on. And some of these individuals are the most incredible people I have ever met and to be able to provide them with even a small bit of comfort and support is truly a privilege. So if you're looking for experience that can both help you professionally and help you grow personally, I can confidently say you need look no further. 
When you think of psychology your mind probably doesn't go straight to thinking of homelessness, but in reality the two are more intertwined than you'd think. Individuals experiencing homelessness are by the very nature of their situation at greater risk of psychological trauma - and these individuals oftentimes have pre-existing mental and physical health disorders. As such when working within a homeless shelter or organisation you're likely to come across many individuals you'd find also in a more traditional clinical psychology setting. And whilst counselling and therapy and other clinical support settings are vital for these individuals, they're not able to provide support 24/7.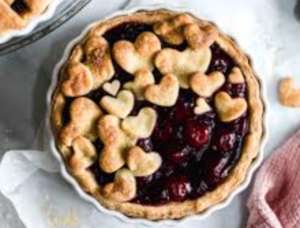 As such psychological interventions are also used within less formal settings where individuals experiencing homelessness are often exposed to - including within hostels. From around 2012 it was decided that hostels and homelessness organisations should incorporate psychologically informed environments (PIEs) into their planning and maintenance of these settings in order to create a more enabling environment that could promote the mental wellbeing of clients even when they're outside of official clinical settings. Whilst PIEs do include the physical environment of places such as hostels, they also suggest promoting an enabling social environment in which clients interact with one another, volunteers and staff members. Thus by volunteering within a homeless hostel you are able to become a part of this supportive and encouraging environment where psychological theory is put into practice to promote the wellbeing and autonomy of individuals who have fallen on some of the hardest times imaginable.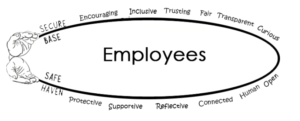 (A basic PIE model)
For me this has involved taking on many different roles. Some of my personal favourites include arranging and conducting social activities such as game nights, crafts contests, art sessions and general outings; as well as being able to go to appointments with clients to give them additional support in potentially nerve wracking and unfamiliar settings. I once attended a house viewing with a client and found out the very next day that they had been offered the place, and they have now moved out of the hostel and homelessness altogether. It's moments like these that really show you the importance of your work and how much services like these can change people's lives for the better if the right amount of specific work is put in to do so.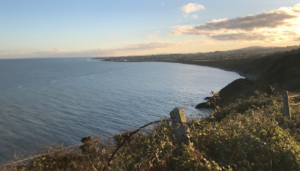 Of course it's not all sunshine and rainbows, and that's to be expected. Many incidents do occur with hostels, such as fights and drug abuse and sometimes clients can overstep their boundaries and act offensively towards staff and volunteers. And I'd say it's this aspect of working in a hostel that makes it an incredibly worthwhile experience to have. This is why you need that experience to be employed in a clinical psychology setting as these roles come with a great deal of responsibility and challenged and you do have to know how to handle difficult scenarios in a way that will create the best possible outcome for all involved. 
Being a volunteer means you probably don't have this prior experience of dealing with these situations and having the relevant training to do so. And the staff are aware of this and if you ever feel outside of your comfort zone there's always a great support system waiting to help aid you. Removing yourself from situations that you are not capable of dealing with is okay and with time, practice and the training offered you will likely become more capable and aware of how to deal with these more challenging aspects of working in a hostel or any clinical setting. Whilst volunteering at Dublin Simon I am also completing a course on volunteering in which we have experienced service providers giving us training in mental health and homelessness and boundaries to provide a theoretical support system to help in the practical aspects of our jobs as volunteers. Other training such as first aid and suicide prevention and harm reduction techniques are typically offered to volunteers working with Dublin Simon, and all again help to give you the foundation required to make the most out of your placement year and come out equipped to meet the demands of working within a more clinically-based psychological field.
So if you are looking for an easy comfortable placement year that may directly give you the research required to complete your dissertation, I would say no, this placement and one's similar are probably not what you're looking for.  And that's okay, there's no shame in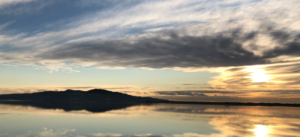 choosing a placement that's more research oriented, especially if it's something you're interested in. But if you would like a taste of what working with individuals you'd likely to be aiding in a clinical setting would be like, I would highly recommend looking at homelessness services and other volunteering roles. These services are there to create a place where those with nowhere else to go can reside and be given the support they may need to re-enter education or employment or even find a home for themselves. And if being a part of that support system sounds like something that would interest you, then keep an eye out, you never know when the opportunity may present itself.
Plus if you do end up working for Dublin Simon, you may be able to see some of the sights on my first Dublin vlog (though most of these clips were taken before the December lockdown): https://vimeo.com/488232699