When you're 17 years old, young and free, you really don't think much about the chances of a global pandemic impacting your future in any way. No, you think of the future as this strange but exciting bright place with endless possibilities and shining hopefulness. You sit on your desk in the late afternoon, just having gotten back from a real social activity, and browse through university websites, explore European cities, lost in thought about what life would be there… or there… or in Bath.
Then, a smile crosses your face as your mum calls you to dinner and you get to tell her just how excited you would be to study Aerospace Engineering.
That was my experience in early 2019 when studying abroad was still a foreign concept (pun intended) – just a little spark in my mind regarding something seemingly so far away. My high school exams were the hardest thing I could imagine, although they now seem so irrelevant, so I did my best to concentrate on them.
When I started my final year of high school in September, all I could think about was how absolutely useless going to school was and how much better I would be able to prepare if I had the chance to stay at home and study. Now, I am pretty sure I didn't induce a pandemic by just wishing for some alone time, but if I did contribute by some weird cosmic power, you must know I am extremely sorry.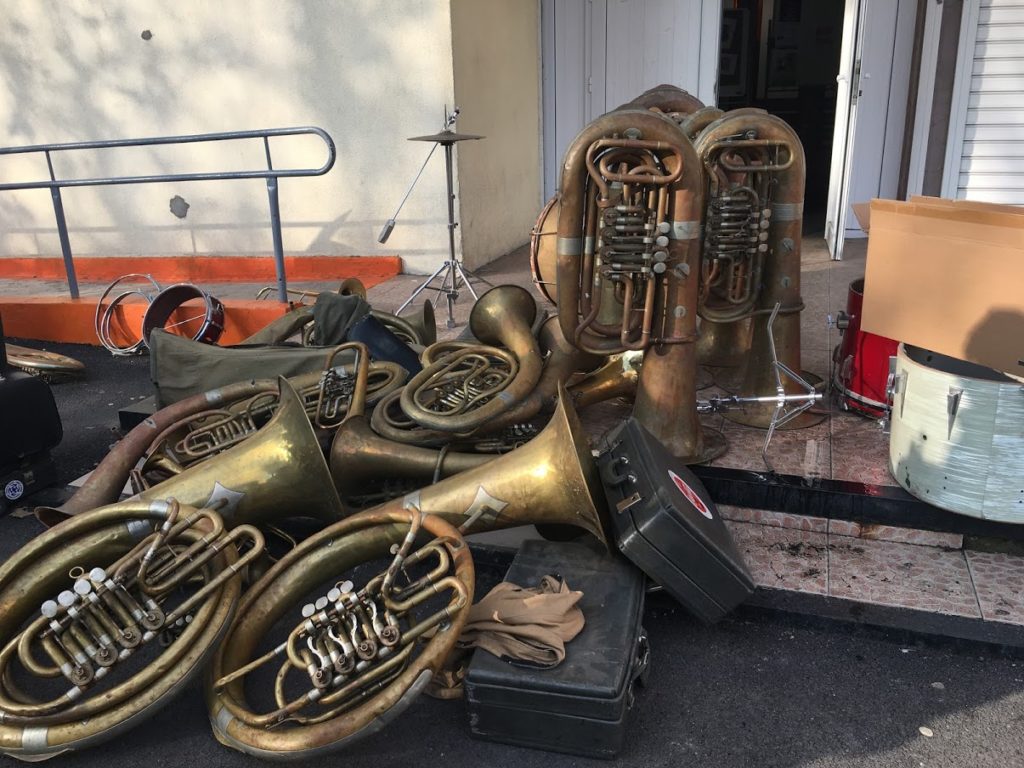 Awaiting University responses
We stopped going to school after Christmas break. By that time, I had already sent my documents to five different universities, one of which was Bath. It's kind of funny, though – I put Bath on my list just to fill the place. Sounds harsh, but it's true. I picked it instead because it has good stats, but it was similar to Bristol, which was my aim at the time. Oh, how ironic it was that they changed my course and I ended up in a town I like way more!
Universities started answering me, some in better ways than others, but I was still waiting for the last two, one of which was Bath. It took me a long time to realise how lucky I was to have picked it. I did some thorough research on the university and the city itself and almost cursed at myself for having been so blind to how absolutely amazing a place it was.
Everything about it seemed promising. I remember it vividly – the moment the University of Bath answered me. The pandemic hadn't gotten through to us yet, so I was still attending choir practice. I was on top of some high note for sure, because that's what us sopranos do, and I felt my phone vibrate. "UCAS. Hope it's good news!" I thought and I was right. I think my note got even higher. I didn't even care about the last university rejecting me after that – I had gotten the only acceptance I needed.
Then we went into lockdown. Although I was able to concentrate on studying, everything else around me crashed. The sense of unity against this common invisible enemy we all had in March wasn't really enough to assure me my life wouldn't turn upside-down. I was grateful for being able to stay at home safely but worried that it would mean staying at home… for way too long.
No university, no exciting life in England, no nothing.  What a way to motivate me, universe.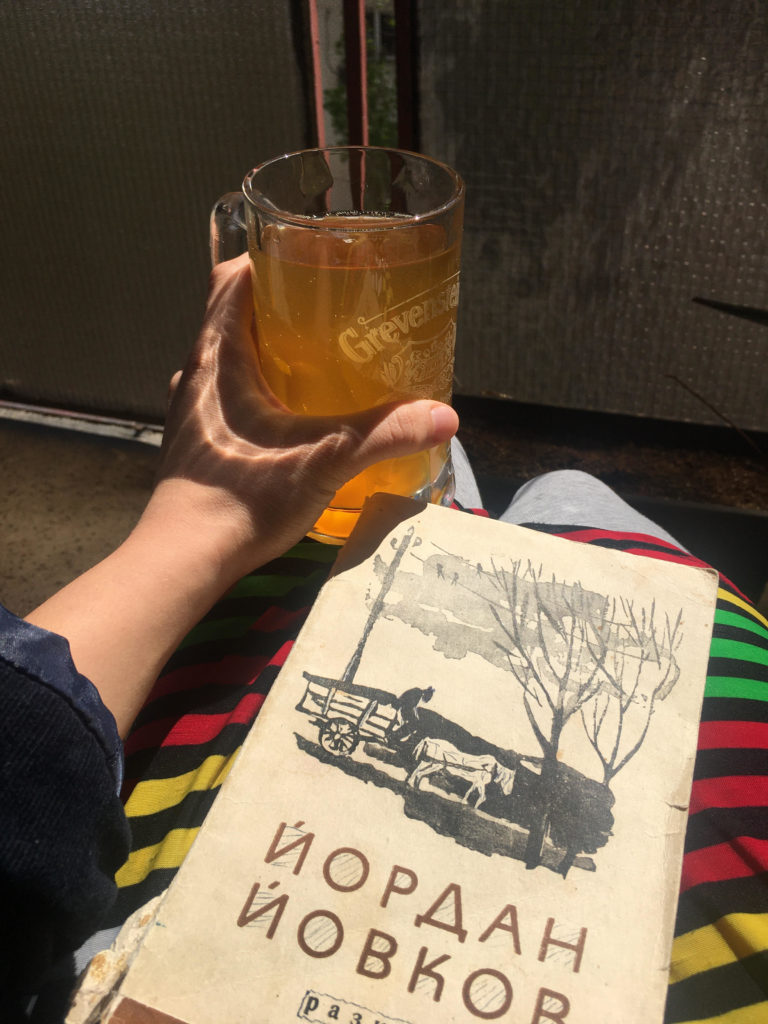 Fast forward to my high school exams. What are Bulgarian high school exams actually? Essentially, we have to take a minimum of two exams, one of which has to be Bulgarian Literature – closely connected to Engineering, I know. My other one was Maths because Maths is cool.
So after having spent a couple of months only on Zoom and coffee, I was ready for crushing them and, frankly, I did. Sweating in a classroom with my mask on for 4 hours was worth it. When my results came, again during choir practice which was now much more awkward (super hard to hit the high notes through a thick mask on my mouth), I think I jumped.
The whole summer of 2020 was like a weird dream. Days merged together, creating a big lump of experiences, including my preparation for university. I was formally accepted to study at Bath and was pleasantly surprised to know that the team were doing everything in their power to provide as much support as they could for new students, such as yours truly.
It felt amazing to be aware of how things should go and not just stumble my way out of confusion on my own. So on the 5th of September 2020, at 19 years and 6 days old, I embarked on my journey, leaving behind lots of things but also heading towards many more. I was finally on my own in a new country, amongst new people, speaking a new language and being as independent as could be!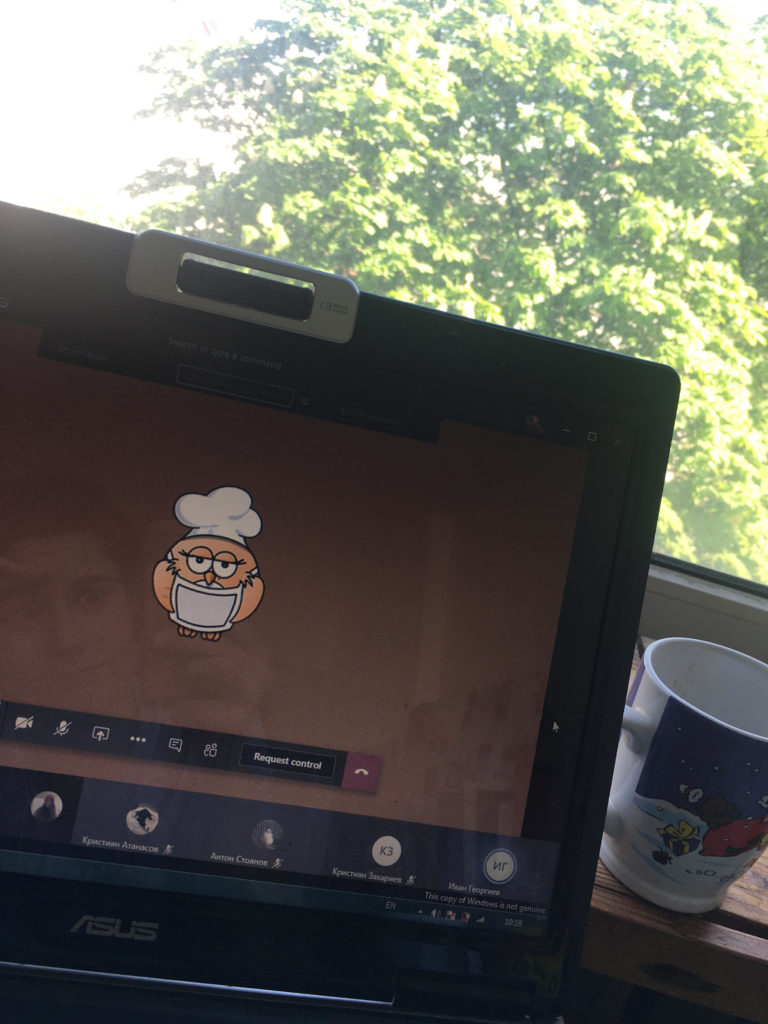 First Impression of My New Life
Quarantine. That was boring. I went from excited to bored to annoyed to crazy and back about six times altogether, but I had frozen mac'n'cheese, YouTube, and LED lights in my room to keep me sane. Really not how I imagined my first two weeks in the UK, but looking back at how I didn't know if I could even come here, I learned to appreciate the small joys of quarantine.  My main source of entertainment, though, was season 6 of Dexter – highly recommended.
Then I blinked and it was the 19th of September. Time passes quickly when it's spent in a monotonous way. Between then and now though, it feels like an eternity. And this eternity started with my first trip to the city of Bath. I'm fairly sure that's how I took up three gigabytes of storage on my phone – I have a picture of every step I took that day. Coming back to my room after that felt surreal-  like I had come home from a walk in the park.
The next day I moved out of my quarantine accommodation and into the room where I am currently writing this way-too-long-already journal of my life. To be honest, I kind of miss my en-suite bathroom and coloured LEDs, but I'm more than grateful for the chance to use them for two whole weeks for free.
Now, though, I have an amazing view from the top floor of my building, I have a bigger space to dance around, I have amazing new friends, and most importantly – a place that feels like home. A real home of my own with polaroid pictures on the wall and a table with differentiation formulas right in front of my face. Life is good.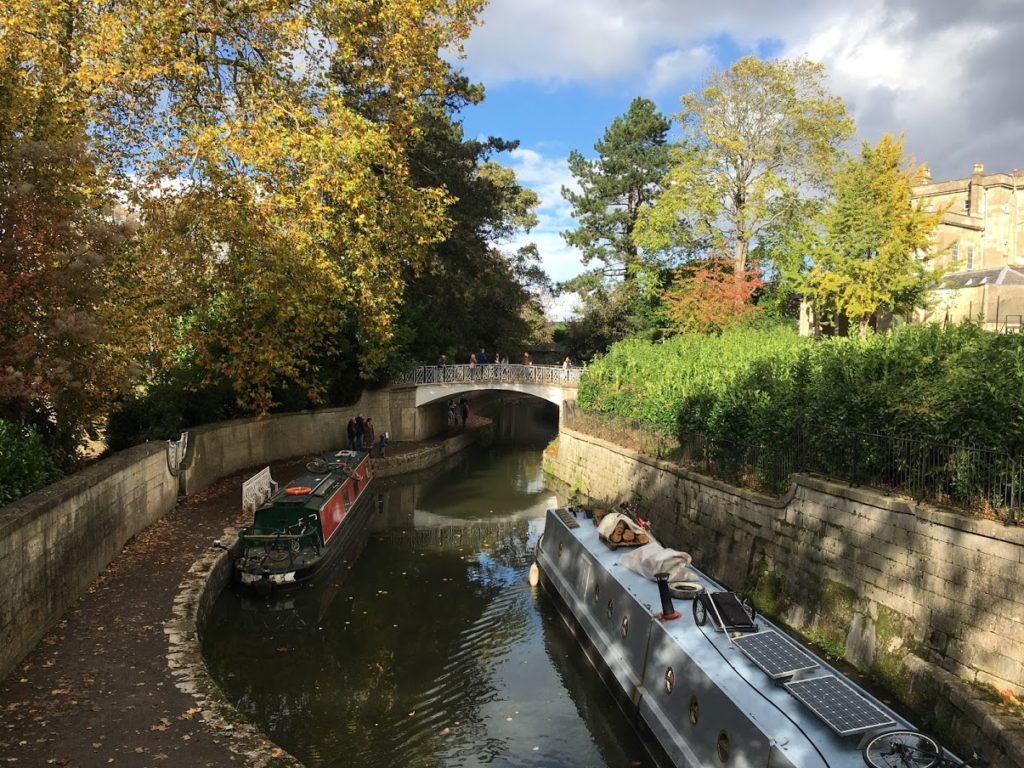 Now – a Month Into My Course
Since Freshers' Week ended, it has been a little rough. After all, going from chilled events and partying and watching Shrek 2 on the grass in front of the lake to intense graph sketching and free body diagrams and workshops is a little bit of a fast transition.
I have to say I really enjoyed my time at the freshers' events, especially being able to go with my flatmates who were more than welcoming and extremely friendly right from the start. The activities arena was a great place to bring back my inner child and the board games made me learn losing can be fun when it is with friends.
It has been an eventful month – maybe the most eventful in years. Nostalgia is almost gone but still present enough to make me appreciate how amazing it is I managed to get here. The support I've got from teachers, friends and course mates makes me believe I might not be so alone in this foreign place after all. Every day brings a new experience I never would've had if I had chosen not to embark on this journey.
University feels more and more like home and I am already looking forward to the new things that are yet to come. Wouldn't swap that feeling for anything.