Hi, I'm Jem and I'm one of over 250 students, currently in their first year at Bath, in receipt of The Bath Bursary. This Bursary is £3000 (non-repayable) per year of undergraduate study at the University, given to all those that are eligible (the number of recipients is not limited, unlike bursaries at many other universities I visited on open days).
I first found out about  The Bath Bursary scheme through the University website and received further information regarding both this scheme and also the Gold Scholarship Programme, when I visited on the open day in June.
After applying to Bath uni, and having my offer confirmed, everyone was sent an email from the undergraduate funding team (in March), with details of all funding opportunities, including eligibility criteria, and web links to all of the schemes you can apply for. This was followed by another email in May, inviting students to apply for these generous scholarships and bursaries, through the Bath Application Tracker, with the deadline at the beginning of September.
The application process for the Bath Bursary was very simple and easy, as Bath have access to your financial information through Student Finance England, and didn't take much time at all. The eligibility criteria can be found on the webpage. Essentially, it's for those with a household income less than £25,000, who also meet one other criterion listed (e.g your family receive a state means-tested benefit, or your household is in an area with low participation in higher education, and others).
When applying for this, I thought I would receive this, as I knew that I met the criteria. However, actually receiving the email to confirm this before starting uni in September was such a relief, and it felt like such a weight off my shoulders, as I knew I wouldn't need to be worrying about money or my financial situation nearly as much as before.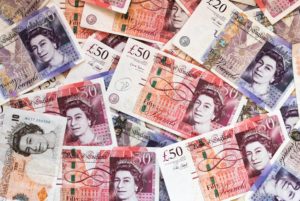 The Bath Bursary is paid in instalments throughout the year, usually three equal instalments of £1000 in December, February, and April (these do not coincide with the dates of the student loan payments, to try to spread out the money across the year, which is really helpful). But this year, at least, we had the option of having £500 paid early, in September, so that it could be used to purchase a laptop or any other essentials you needed for uni before you were paid the first instalment of your student loan.
I personally didn't need a new laptop and didn't really buy much before coming to university. I took all of my sister's kitchen stuff etc that she had from uni but still found this early payment very useful, as our student loan payment came in a few days late after our first accommodation payment was due. So having this bursary payment meant I didn't have to stress about going into my overdraft in the first few weeks at university - a position many people not on the Bath Bursary did find themselves in, unfortunately.
This money is paid directly into your bank account on the specified day and really did provide me with a lot of peace of mind knowing that payment would arrive on that particular day. Another thing to mention about The Bath Bursary is that you do not need to reapply each year, and once you are told early September of your first year of uni that you will receive the bursary, you will get this for your whole undergraduate experience at Bath. This is so helpful, as it also provides some financial security knowing that each year of study you will get £3000.
You are not paid the £3000 during a placement year (if this is a paid placement), but it is paid throughout an unpaid placement year, if that is something you are interested in doing, often in your third year of university, after studying for two years, and before your final year. After returning from a paid placement year, you continue to get £3000 for your final year of undergraduate study, with this bursary supporting you throughout your whole time here at Bath as an undergraduate student.
Overall, being a recipient of The Bath Bursary has left me in a secure financial position, along with my student maintenance loan, which has made my first semester at university more enjoyable and stress-free, reducing financial worries, and allowing me to buy textbooks for my course, and enjoy my time at Bath more including paying to join sports clubs and societies etc.
I would highly recommend that all students looking to start studying at the University of Bath take a look to see whether they are eligible for the Bath Bursary, or any other scholarship and bursaries that the University offer- why turn down free money?