It feels like just yesterday I was moving into my student accommodation and trying to find my way around campus. Then, suddenly, almost five months have passed, I have finished four modules, submitted my January exams, and am waiting for the second semester to start. Here is everything I learned from my first semester at university.
1. You have to be really independent
I've always been an independent person, and I like to get things done on my own, but it turns out I may have underestimated just how independent you have to be at university. With no one there to push me to take notes, complete my weekly readings, and answer seminar questions, it became really easy to push the work aside. I found that what helped me a lot was creating a to-do list at the beginning of the day with everything I needed to do. Seeing everything in writing also helped me keep track of the work I was missing; which brings me to my next point.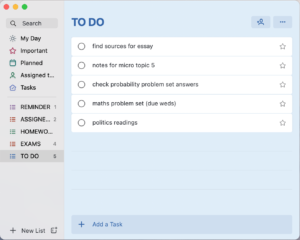 2. Don't let the workload pile up
Looking back, it was overwhelming trying to adjust to university life, but I had to remember that it takes time to adapt. Tackling the workload, especially if I've missed a live lecture, was at times challenging and is something I want to work on next semester. Here is what I want to improve on next semester; I want to attend all the live lectures, I want to participate in the seminars and in-person classes, and I want to take notes as I go instead of at the end. After all, you learn from experience, so it's good that I now know how important it is to keep on top of my work from the very start.
3. Get rid of distractions
Having lectures online made it much easier to get distracted by my laptop or phone. But mistakes were made, and lectures had to be re-watched. I realised pretty quickly that maybe it would be better for me to get rid of the distractions around me. What I did was keep my phone away from reach, and set time limits on my favourite apps, so I had no choice but to put my phone down. I would also recommend using website blockers for productivity that stop you from online shopping mid-lecture.
4. Make your space your own
Online learning also meant that I was spending 99% of my time in my room, so it was important for me to make the space my own. It really does make a big difference once you're done, so take the time to decorate it how you want. Whether that's printing out pictures of your family and friends, scattering fake IKEA potted plants around the room, or displaying your favourite souvenirs.
5. Make use of study spaces around campus
Looking back at my first semester, I wish I had made more use of the study spaces that are available to book around campus, such as the library. The couple of times that I did use the library really helped me be more productive. I especially enjoyed booking a seat next to the window, as it was nice and calming.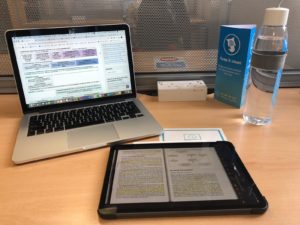 6. Go on a walk every day
With lectures online, I found myself staring at a screen for a good proportion of the day. My favourite part of the day was when my last lecture finished and I got to shut down my laptop and go for a walk with my flatmates (which also meant picking up brownie mix from the campus supermarket on the way back). There are lots of spots on and around campus that really are breath-taking, and I look forward to exploring more of them when I'm back on campus.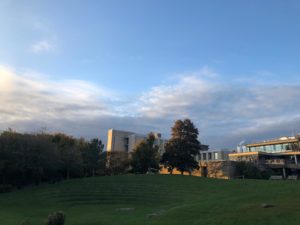 7. Prioritise your wellbeing
With the circumstances we're living through, there are times that come that are especially tough. However, there are lots of opportunities to reach out for support at the University. There's the Wellbeing Service, the 24/7 'Be Well – Talk Now' service, or the Students' Union (SU) Advice & Support Centre. TeamBath also offers free online fitness and wellbeing sessions. It's really important to unwind at the end of the day, and take breaks when necessary.
8. Join more society events
There's more to university life than the academic side, and at Bath, there's an abundance of societies that cover a range of interests. Granted, due to COVID, societies are run a little differently, but they're still a nice platform to meet like-minded people and take my mind off work. Early on in the semester, there were some socially-distanced in-person activities, such as a themed painting workshop run by the Visual Arts Society, and a dessert night run by the Islamic Society. But with lockdown, all society events are now held online. I've attended a few zoom calls for different societies, and it was nice to sit and chat.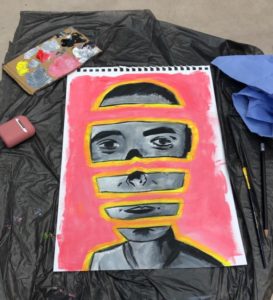 9. Take the time to home cook meals
Another thing I underestimated is how much effort cooking takes. Figuring out what I was going to eat every day was too tiring, so I started meal prepping! It saves time and money as you know exactly what you're going to make. Take the time to make a nice lunch and dinner, and make enough for a few days. There are a lot of different videos and websites out there with easy meals tailored to students.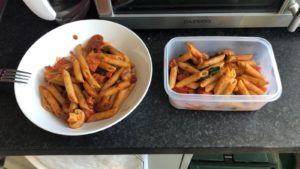 10. Enjoy the little things
Bake some brownies and put on a movie. Cook dinner with your flatmates. Take the time to explore your surroundings. Go to town at night to see Bath Abbey lit up. Take pictures of the Christmas lights. After all, we'll only be at university for the next 3 or 4 years so it's important to take it all in and enjoy the time we have here.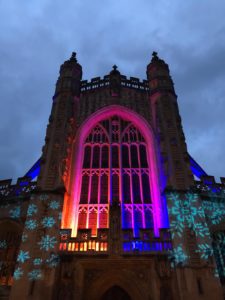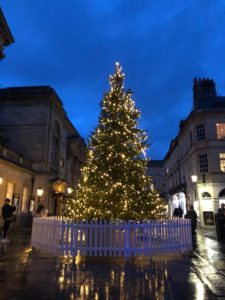 That is everything I learned from my first semester at university, and what I would like to do differently next semester! I really did enjoy the few months I had in Bath, and I can't wait to return when lockdown is lifted!