That's it! My 5 months in sunny Spain are over. As the plane landed back in the UK I knew there had definitely been a change, not only in terms of environment (seeing rain again was very strange), but also within myself. I felt this new sense of pride, from being nervous wreck at the start to having completely taken the bull by the horns (pardon the pun). I threw myself into the unknown, adapting to a new culture and routine without too many hiccups along the way.
I want to follow up from my first post, 'the First Week Survival Guide', by reflecting on the most important lessons learned that helped me start to thrive whilst abroad. The transition definitely took time, but I do feel I managed to come away having had the most well-rounded and fulfilling experience possible- even during a pandemic!
Here are the most important things I learned...
Communication is key
I made much more conscious effort to regularly call family /friends each week. I was never very good at this before moving, but I learned to really appreciate its benefits – especially during my down days. Telling them how I was feeling always made me feel better, giving me the pick me up I needed to hold my head up high and keep going.
I also told my teachers straight away that I was a UK Erasmus student- and from that point onwards tried to reach out and maintain regular contact. Building this rapport proved really beneficial: they took interest in me and my study background, and some would even give me extra time to complete assignments because of the language barrier.
Expect the unexpected
This goes without saying during Covid, but from something as little as timetable changes - to my flight home for Christmas being cancelled - in order to keep 'thriving' I learned to embrace the change and uncertainty head on. Studying abroad, especially during a pandemic, required so much adaptability and adulting, that by the time the semester came to a close my housemates and I joked that nothing could phase us anymore!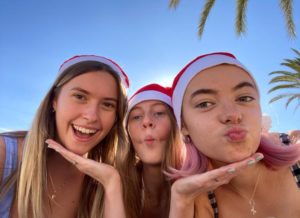 Don't leave things until the last minute
To really get stuck into the Spanish way of life and start thinking of it as my 'home away from home', I knew I had to take as many opportunities as I could, when I could. From island trips, weekends in Valencia, and tucking into plates of pinchos- I can look back and say I did nearly all the things I wanted to do and see, without leaving it until it was too late. Trust me, the time flies by!
Speaking of things not to leave until the last minute… DEADLINES! Amongst the sea, sun, and sand, there was an assignment or two. By doing little and often, I found a happy balance between work and play- and most importantly maintain my mental health.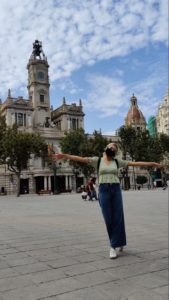 Structure in self-care
Living and studying abroad is a very overwhelming experience - so to stop myself from burning out, I really learned to appreciate the importance of self-care. I thought about what I could do each week to make me feel better, and put those into practice. I'd run when I was feeling sluggish, cook my favourite (but admittedly questionable looking) home-cooked meals, and got back into art and spent some evenings painting. By starting to value my own wellbeing as much as I was socialising and working, I was able to begin 'thriving' and navigate my environment with a better mindset.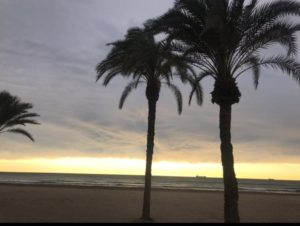 Overall I can't help but think back on my 5 months with a smile on my face. I made so many memories, and can happily say I thrived- not just survived. I'll be taking what I learned with me into final year, and I hope this article proves helpful to any of you looking to make the most of new and changing circumstances as well. The future of the Erasmus programme is not looking bright at the moment, but regardless I'd recommend studying abroad at one point in your life-you learn so much more than just a language!