Managing money at university is often a big worry for students, with the true cost of university not known by many until they actually start at university, but with some budgeting tips, ending a year at university without being massively in your overdraft is definitely achievable.
The true cost of university will vary between universities, and even between students at the same university, and will also vary each year- with my first semester at university being impacted by COVID. This consequently has had a big impact on the cost of my first semester, with restaurants and clubs etc being shut for almost the entirety of my time at Bath so far (but deliveries and takeaways still add up!).
The true cost of studying at Bath University:
Accommodation: £138 a week, on a 38-week contract (this is what I pay, living in Westwood Quarry; however, prices vary across campus depending on whether you have an en-suite or food and drink credit etc, with prices varying from approximately £5000 a year, in Westwood, Eastwood, and Norwood, up to £8000 for Polden- prices and the most up-to-date information on accommodation can be found here on the website
Food: I would say I spent around £30 a week on food, using Tesco delivery slots, but obviously eating out, getting takeaways, and buying alcohol can definitely increase your weekly food/drink total.
Sport: The Bath uni gym membership is currently £299 a year, and the price to join individual sports vary from sport to sport, but this year, we paid £25 a semester for all sports access and £3 for societies (due to COVID restrictions limiting the amount of sport and socials allowed). For the latest prices please see the website.
Transport: I personally enjoy the walk down from campus into Bath city centre, however, the walking up is a bit more challenging, and so many opt to buy bus passes, with most first years buying 10 singles from city to campus for £15, and buying a few sets of these over the year, with many second years buying the yearly bus pass (through FirstBus) to go from second-year houses (many in Oldfield Park) up to campus
Other: Other costs to consider are phone contracts, Spotify and Netflix subscriptions etc, and obviously social activities. For me, the amount spent on social activities has been a lot less than expected, because of COVID,  but nights out and meeting friends for coffee etc also do add up (I expected to spend roughly £100 a month on this, but I can't really comment on the accuracy of this due to COVID restrictions).
Obviously, there are also other irregular costs that you will face throughout the year, such as textbooks (most of which you can access through the uni's digital library, or possibly borrow from the library), but I chose to buy the main textbook for my course, with the hope of selling it when I no longer need it, and also sports/societies trips.
For example, I had signed onto the ski trip, which is £525 excluding flights, and many other clubs run similar trips. I know many had planned them this year, but they have obviously been cancelled due to travel restrictions currently in place, but they seem like really social and fun weeks that require saving and budgeting throughout the year to fund.
Some top budgeting tips:
Always check whether you can use student discount, whether it's for a takeaway or clothes haul.
Make use of other discount codes which you can always find online- such as Dominoes, who seem to have a different deal on every day of the week!
Walk down into town from campus instead of wasting a ticket - the walk down is easy and a nice walk
Don't rely on cafés for lunches- take a packed lunch and coffee in a flask, and treat yourself every now and then instead of every day
Only buy a gym membership if you actually think you will use it a lot
Get a Clubcard/Nectar Card (depending on where you shop) to accumulate points, and if doing food deliveries, join with a few flatmates so that you can get free delivery
Check whether you are eligible for a scholarship or bursary offered by the University - for example, the generous Bath Bursary of £3000 per year of undergraduate study at Bath. You can read my blog post all about this.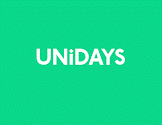 I hope this has given you a true insight into the cost of university living, and make sure to check out the bursary opportunities, along with student discount websites such as UniDays, StudentBeans, and VoucherCodes.