(I'd like to start off by apologising for the title of this blog, it is shameful and wonderful and we are not worthy of it.) Now, let's begin...
Research placements have their advantages
One of the most daunting aspects of starting any University degree is the thought of doing your dissertation. Dissertations haunt all undergraduate students: its almost become a forbidden word that is guaranteed to send shivers down all your flatmates' spines. For psychology students like myself it means dedicating a large portion of your final year to churning out these 7,000 words in the hopes that you may just scrape a first. For psychology placement students like myself it also means dedicating a period of your placement to trying to collect the data you need to produce this hefty piece of work.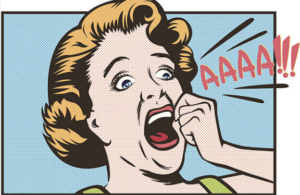 <- Karen after leaving her first dissertation lecture
In that way research placements are definitely advantageous. If you're already researching a certain psychological topic then you're probably in a good position to have or to soon collect data about a topic you're familiar with that you can use for your dissertation. If, like me, you're not on a research placement but are working for an NGO or the NHS, then things may be a little more complex. 
So, as shown at 0:22 of this video, you may have to ~ get creative ~ about what your research is going to be on.
My tips for working out what data you want to collect and how you will collect it are:
to reflect on your degree and the aspects of it that have interested you the most

to reflect on your placement and the things that have interested you the most during it 

to speak to your colleagues about what they think would be interesting and possible to research

and to see if anything has drastically changed your placement, like a pandemic perhaps…
And go from there. 
Inspiration is just around the corner
During my placement I had the opportunity to work with many different staff, some of whom had recently graduated from their own psychology degrees. From speaking to them I found out about Psychologically Informed Environments and how they are used in homeless services (see my previous blog for more information on this). Intrigued by this, I started my google-scholar research into them and saw just how socially inclined the application of these Environments are. Unfortunately during my placement the service that I'm working for was continuously working to limit social interactions to try and prevent the spread of COVID-19, which seemed to work in opposition to their previous efforts to establish these Psychologically Informed Environments.  
Further conversations with the staff showed me just how drastically the environment and relations between the staff and residents seemed to be changing in my service. Other services also appeared to have changes due to the pandemic, although not all of these were negative. Previously overcrowded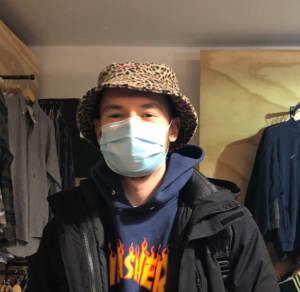 services have had to reduce their numbers, which has brought the level of incidents in these services down drastically. Based on all of this I decided that for my dissertation I would investigate whether and how the COVID-19 restrictions have been impacting social relations within these hostels. This basis for my dissertation also followed perfectly for my preference for qualitative over quantitative research that I had discovered in my second year at uni.
I'm still currently in the process of getting my ethics application through but I hope to start my interviews soon. I'd also advise you that when you do go on placement to keep an eye on deadlines and emails from Bath, as you can feel disconnected from uni life being on placement. I'd also advise you to get on your ethics applications ASAP, as they are rather lengthy and may take up quite a bit of your time. But in the end, if you follow these tips and find yourself writing a dissertation you feel genuinely interested in, it's all worth it. 
I hope this blog may have changed your thoughts on dissertations slightly from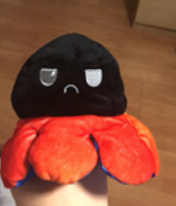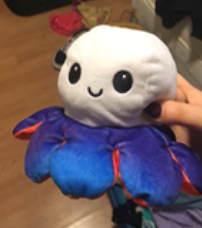 < -------------- to ------------->
And that's all for now folks!
PS, check out my latest Dublin vlog at: