Now coming to the end of my first semester at Bath, I think I've got a good insight into what it's like to be a student here.  Something that many people probably worry about when thinking about going to university is whether they'll feel like they fit in, so hopefully, I can share a bit about how I felt applying and how I now feel I fit in here!
Before I arrived at Bath, some of my main worries were not making friends, not being able to keep up with work, and missing home too much.  After just a few weeks though, I realised that they weren't as big of a problem as I thought they would be.
Coming from a state school in an area of low participation of young people progressing into higher education, I definitely had concerns about whether I would feel that I deserved to be at Bath and whether I would struggle more with the work compared to others who might have gone to private schools.  However, I've found that since everybody is in the same boat, everybody is there to support each other and the lecturers are also really supportive and happy to help.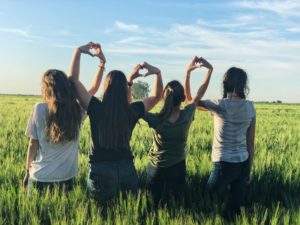 Bath also has several widening participation programmes for students from under-represented backgrounds which can lead to alternative offers.  When I was in Year 12, I attended Discover Bath.  It really was an amazing opportunity and experience that helped me figure out what it was like to be a student at Bath and if it was for me.  I'm also the first in my family to attend university which was a bit scary as I couldn't ask my parents or any older siblings for any advice or what university was like, so I didn't really know what to expect.  This definitely isn't a barrier though, and shouldn't stop anyone from applying as it doesn't make anybody less deserving of a place.
There are also so many societies who are still doing online activities which makes it a lot easier to find 'your people'.  It's great being able to meet new people who might not be doing the same course or in the same accommodation but have similar interests to you.  In my opinion, it's really helpful to have friends and activities outside of your academic work and Bath has been a great place for this.
The general atmosphere at Bath is just so welcoming and I've been able to make an amazing group of friends that I would never have met if I hadn't come to Bath.  I feel so at home here and couldn't imagine myself anywhere else.  I found applying for university quite an intimidating process, so I would say if you're feeling that way then you're not alone but if you're thinking of applying for Bath then my advice would be to go for it!