Hey! I'm Grace and I study MSc Operations, Logistics and Supply Chain at the University of Bath. I graduated from Southampton last year, and took a year off to do some travelling before COVID hit. I think it's safe to say my master's experience has been very different to my undergrad so far. I won't lie, the idea of taking on another higher education qualification in COVID times was slightly terrifying, but here at Bath they've done as much as possible to make it feel normal, and make sure you get the most out of your studies.
Blended learning means predominantly online lectures, with one morning or afternoon on campus with your coursemates. My personal experience has been that in person teaching (IPT) is not necessarily relevant to a particular module as a usual seminar would be, rather more generalised skills or group work session. But one great aspect of IPT has been the constant dialogue between students and lecturers - as the semester has progressed we've been able to tailor the sessions to suit our needs more.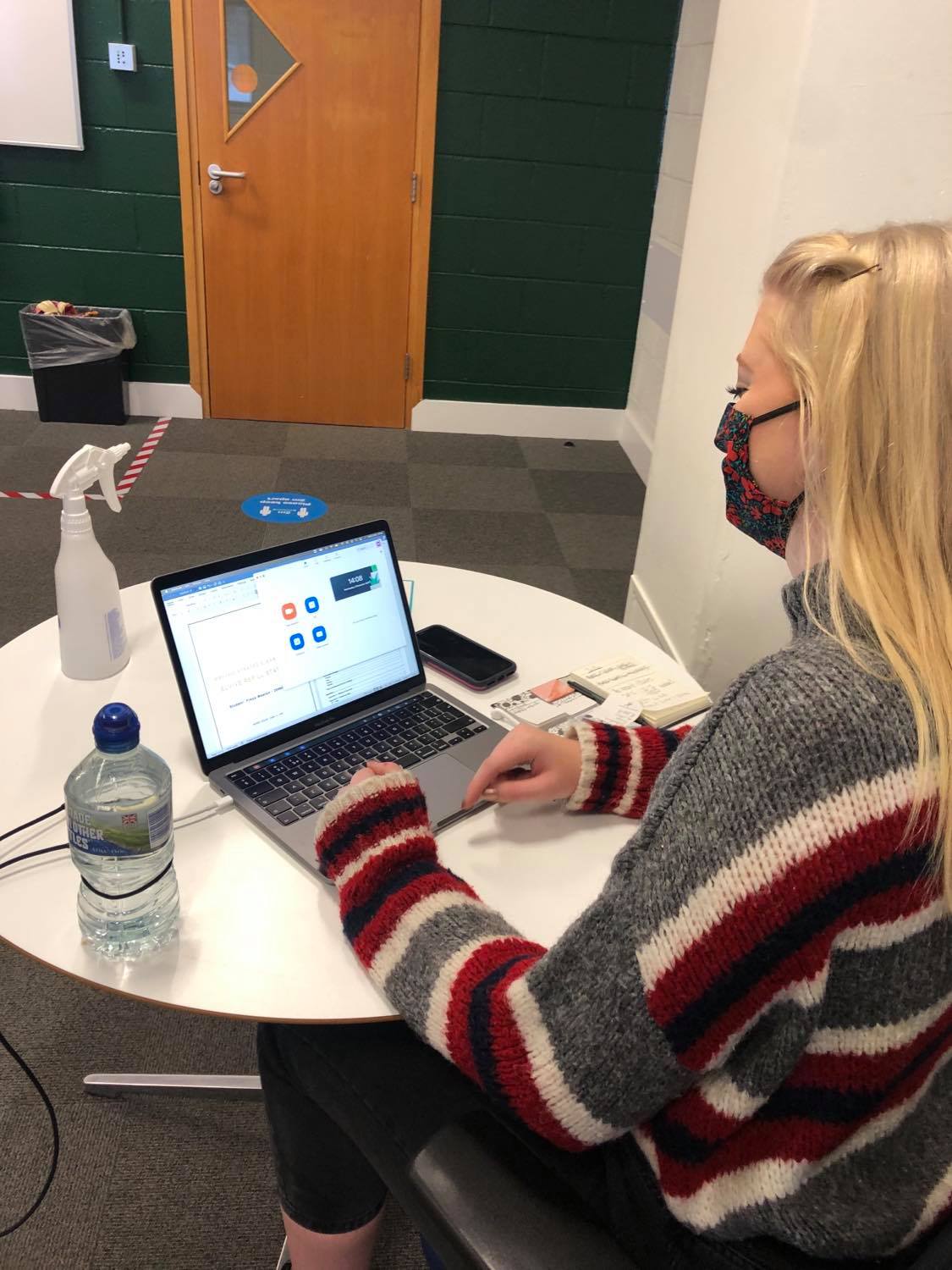 The first few weeks of IPT consisted of ice-breakers, useful skill workshops, and the Big Team Challenge; a group session with Rolls Royce where we were tasked with trying to innovate their operations. This was a great opportunity to work with my coursemates, and gave me the chance to meet and chat with everyone properly after having only seen their faces on camera before. As the semester has progressed, the sessions have become more group work focused, and essentially an opportunity for us to work on whichever deadline is coming up next.
IPT during lockdown has been an absolute godsend - like a little pocket of normality. Obviously, everything is socially distanced and you can't exactly go for a pint, but it's nice to have a chat and share how we've been coping with all things COVID-related. It's true that making friends is harder during the pandemic - there's no sugar coating it, things are different. That said, at least blended learning gives you the chance to actually meet the people that you see on zoom ten times a week. No one is having secret parties or meeting up separately, for most this is their social event of the week - which almost gives it an enjoyable novelty.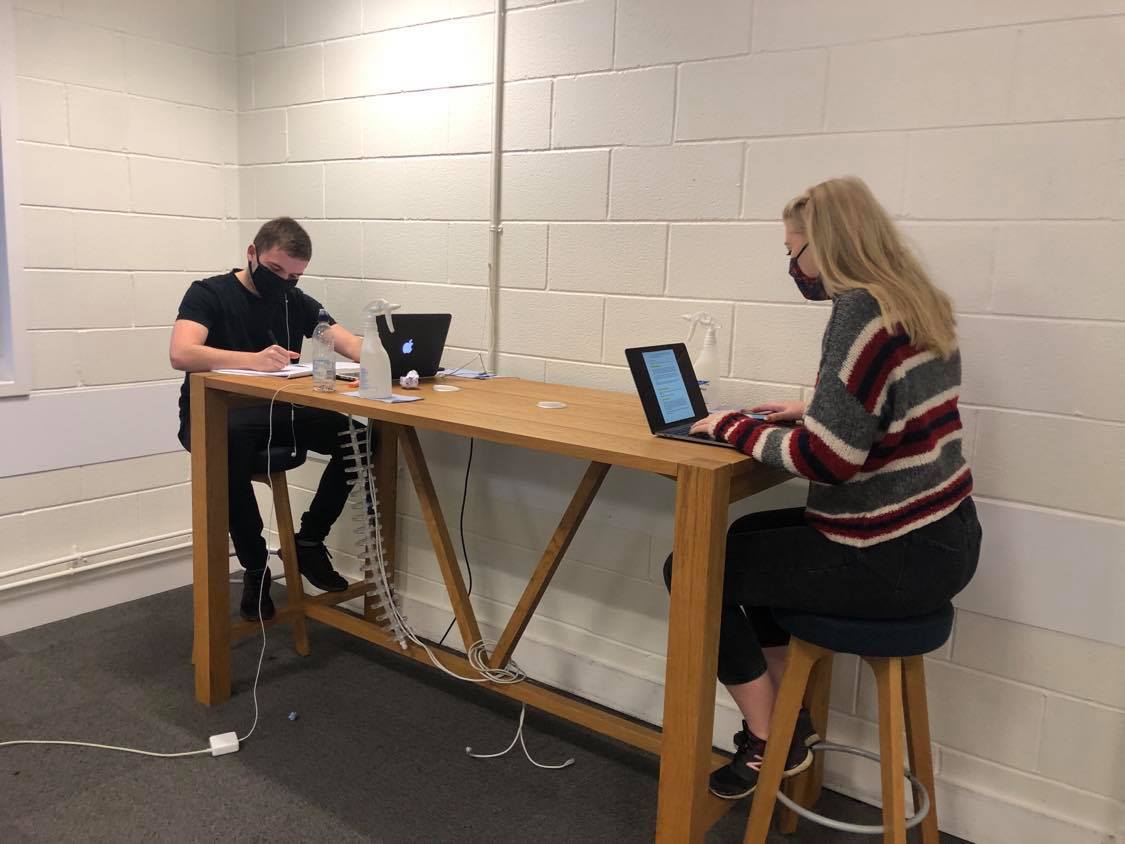 Obviously IPT only forms one-fifth of the overall uni experience, most of our time is spent in online lectures. I'll be honest, an online lecture is not the same as an in-person one - the content is the same, but I know some people just don't engage as well with something on a screen, myself included. However, there are some advantages to being taught online. If you're anything like me, there are some days when you just can't be bothered to look presentable and leave the house - in an online lecture, no one minds if you're sat eating cereal in your pyjamas, and at a time when a lot of us are struggling to find the energy to be productive, the ease of attending a lecture online is definitely a plus. Another great benefit is that everything is recorded - if for whatever reason you can't make a lecture, any of the content you missed is available for you to watch on Panopto (with the added option of 2x speed if you fancy it).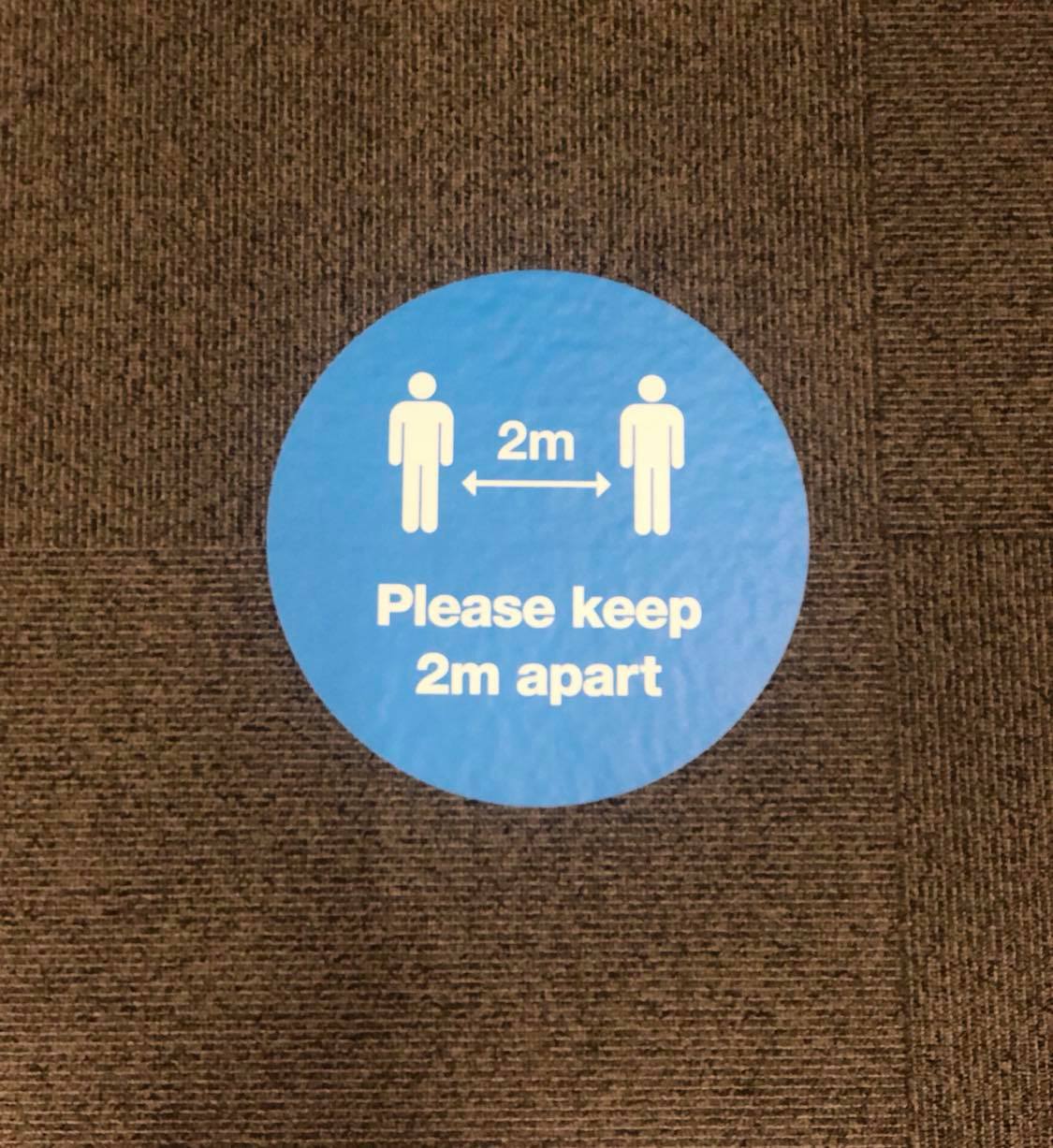 I know that blended learning isn't exactly what any of us expected this year to be, but I do think there are still plenty of opportunities to make the most of your time at university, everyone really is trying their best to maximise your experience. Uni is always about getting out what you put in, if you engage and do your best, you'll do just fine.