Not everything we encounter when we grow up is sparkly and beautiful, hopeful and joyous. An inevitable part of understanding life is understanding it's often tough to endure it with all the strength we have. Sometimes it gets you down, sometimes you have no will to be expressive and productive, sometimes you have no energy to get out of bed.
I am not trying to scare you – this is not a universal issue and being in university, moving away, and meeting new people have been some of the best experiences of my life. But I am not going to paint you a rosy picture either. It has been rough, I've felt excruciatingly alone, both back home and here, but it is at uni where I finally discovered the help I needed by contacting the Wellbeing Team. This is by no means a way to agitate you to join classes and attend activities if this is the last thing you want to do right now. I'm just saying that seeking real help – not relying only on temporary coping mechanisms – has been one of my best choices in regard to my mental health. And I strongly encourage you to look into it.
If you're worried it's too confusing or you're not sure how to do what, let me explain my own journey.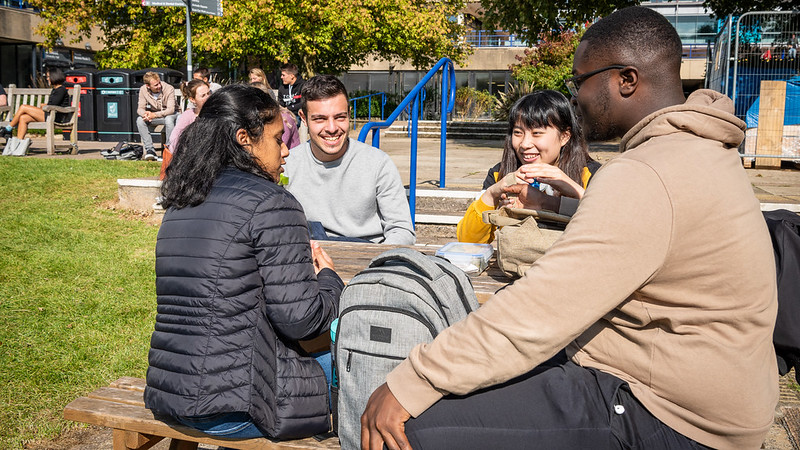 Contacting the Wellbeing Team - Where to start?
In the beginning, I was unsure too. The first thing I did was find out information about different options for coping with mental health issues on the University website. I started by emailing the Samaritans, one of the suggested charities providing emotional support. For the first time, I really let it all out - all my concerns, my fears, my emotions - and when they emailed back, being so kind, calm, and supportive, I realised it is not as scary as I'd thought.
I then contacted the Wellbeing Team a month into being at uni, when I concluded it was finally time. I was nervous - who wouldn't be - but also determined. The person I talked to in my first session was so welcoming, so comforting and understanding, and even though I knew that's her job, it made me feel free to talk about and really let go of my thoughts and struggles. After that session, based on what she heard, the woman referred me to a counsellor.
I was a little bit surprised as I didn't believe I would go beyond the stage of just talking to her, but I was eager to work on myself properly, with the help of a professional. In a few weeks, I had my first therapy session. I was worried I would seem too messy, too uncertain about what I was feeling, at times I even wondered if my struggles were real and if I really deserved the help and kindness that I'd been offered. It took me way too long to realise that the answer was yes. What we feel is personal, unique, and valid - no one can say otherwise. The sooner we understand that, the better.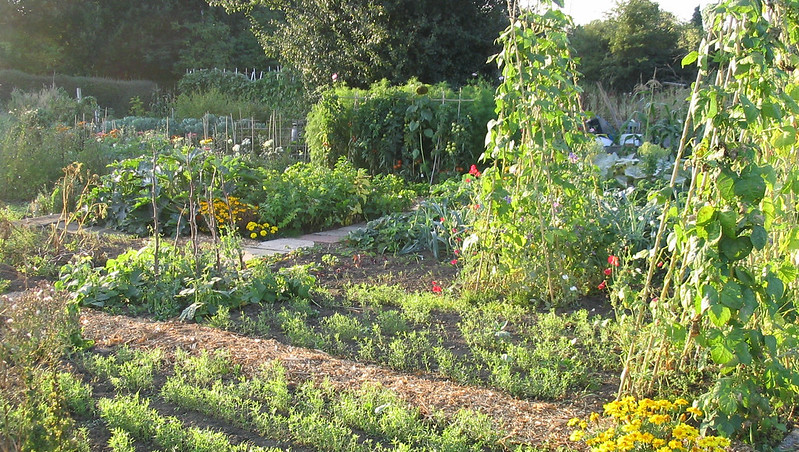 How that helped me
The sessions continued for eight weeks and with each and every week I would notice an improvement. It didn't become clear to me how much I'd changed until the last meeting when the therapist pointed it out to me. I was working hard, taking into account everything I'd learned, and it paid off. I know how banal it sounds, but a lot of banal things are true – if I can do it, you can do it too. Talk to someone. Take that step for your own wellbeing, reach out and be inspired by your own self. It's worth every struggle, every little step. Suddenly you're leaping and you don't even realise.
The Wellbeing Team member will talk to you and suggest the types of ways you can help yourself or can get help. There are also numerous wellbeing classes and activities you can attend, my personal favourite was gardening, but I've yet to try many more. In between sessions, I focused on what I'd learned and tried to develop it. I got more into walking around, exploring. I wrote down a lot of things - ideas, songs, poetry, reminders, random bursts of thought that I could not contain. It helped ease my mind and looking at my own emotions objectively and rationally, made me accept them. I was constantly achieving little wins, all step-by-step, no rush. It is true what they say, that the hardest part is to start, but when you do, you'll be glad you did.
The path to understanding and learning about yourself doesn't have a finish line. It is a state of being, something that once learned, has to be applied constantly. And with time and small consistent efforts, it gets easier, it becomes natural and sticks forever. I am still learning to master it, some days are hard, but what I see when I look behind me is a view worth trying for.
I wish you all the strength you need to make that possible too. Keep moving, and take care.