As we've reached the end of our first full semester, I want to share with you my experiences of the learning and assessments on my BSc Business course.
Our modules
In my first year on the BSc Business course, there are 6 modules in semesters 1 and 2. My Semester 1 modules are:
Business Data Analysis, which will then be called Quantitative Methods in semester 2
People and Organisations 1 and 2, with 2 different lecturers
Accounting for Managers, which will be called Corporate Finance and Investment Appraisal in semester 2.
The remaining 3 modules are year-long which means we study them in both semesters:
Introduction to Business Law
Business and Society
Business Economics
If you are interested in greater detail on what are we are actually learning in these modules, you can read more about them in this course catalogue. The University does sometimes make changes to courses so the modules you study may change. I recommend you check the website for the most up-to-date information before you apply.   
Assessment of modules
What I like about the course is that we have a mixture of essays, coursework, exams, and a team project.
We only had one traditional exam in Accounting, worth 60% of our final mark. This test usually takes 2 hours, but due to the class working in different time zones, they gave us a twenty-four-hour test window to complete it. The other 40% of that module was determined by a multiple-choice questionnaire on Moodle. 
People and Organisation 1 is a 100% coursework subject and the assessment remained the same as in pre-COVID times: a 3000-word long essay. In Business Data Analysis, we had 2 coursework pieces worth 25% each. The remaining 50% was a technical report (similar to an essay) with the deadline in January.
In the first semester, we only had one Business Law questionnaire on Moodle, worth 10%, and we will have another one in April 2021 for 10%, with a final exam in May for 80%. In the Business Economics module, we had a small assessment for 20%, which was a short essay, and we will have a final exam in May worth 80%. And in Business and Society, for the 2 semesters, we have 2 different team projects, both worth 50%. we were put into groups of 7 and given a project, with a deadline. We also had an online VIVA (forty-five minutes of follow-up questions), which was conducted by the lecturer.
The exam period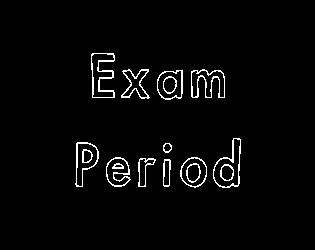 The exam period is always a stressful time of the year, revising (more like studying the whole material in 2 weeks), living on caffeine, eating less, and sleeping 5 hours daily. Or at least this is how I pictured it last year.
Well, most parts were true during the January 2021 exam period, except for one fact; everything was conducted online. The University subscribed to Inspera's software, where most of our exams were held, and we had a multiple-choice questionnaire on Moodle. 
Inspera is an easy-to-use, online platform, similar to Moodle except, it is only for assessments. I only had one exam conducted via Inspera and that was for Accounting. The software can block you from opening other sites on your computer to acquire information but in our case, it was an open book exam. You can complete practice tests on the site, to familiarize yourself with the different functions. It saves your work every fifteen seconds when you are online, so your work won't be lost. When the exam window closes, the uploaded files or written answers are submitted automatically.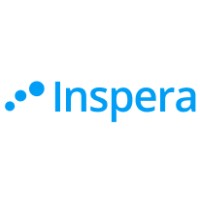 Changes in assessment policies due to COVID
Due to COVID, the University has changed its assessment policies in several ways. First, no detriment measures were introduced, which means that the Board of Examiners will take into account Individual Mitigating Circumstances. It acts as a safety net, guaranteeing that you can obtain at least average grades. Now it is easier to ask for coursework extensions, providing you enough time to finish, if you are affected by COVID measures or other problems. They enabled exam deferral, meaning that you can take the test at another time if you provided sufficient evidence. 
Despite the circumstances, the University has made an excellent job in creating the online tests, changing how assignments are usually on this module. But, this is just the beginning, and I am sure that harder and more exams are coming in May, with a lot more stress. However, I know now that the University tries its hardest to make it as convenient as possible, and I'm looking forward to it!