So far, during my first year of study at Bath University, I have been lucky enough to receive 3 payments as part of The Bath Bursary scheme- an early payment of £500 in September, £1000 in early December, and another £1000 payment recently (middle of February) - with a final payment of £500 to come in April. These are perfectly spaced throughout the year and don't coincide with the maintenance loan payments, allowing me to budget my money more effectively over the entire year, rather than receiving both payments at the same time during the semester. The Bursary has been a huge help to me, putting me in a secure financial position, and taking away a big worry of struggling for money, which I am really grateful for.
Receiving the bursary and loan payments spread across the year has helped me to budget, by trying to have a consistent weekly spend for food, travel, phone/Spotify/Netflix payments etc, and then extra money for other irregular expenditure. I tend to get a fortnightly Tesco delivery up onto campus (shared with my flatmates, so that it is over £40 and delivery is free), and buy a few small pieces from Fresh (the on-campus supermarket) or Lidl in between, normally spending around £50-60 on food every two weeks.
In order to save money and time, I often cook multiple portions in one go (freezing the others), or cook with my flatmates, where we all share the cost of the ingredients. I personally don't use an online budgeting tool, but try to keep track of my money myself; however, I'm sure many people do prefer to use a budgeting tool, with some of my flatmates using budget spreadsheets, which you can find for free online, or other budgeting apps, like 'Emma-budget planner tracker'.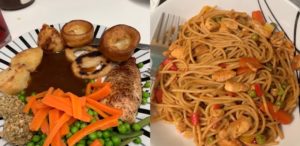 The main thing I found myself spending my most recent February payment on was a house deposit for the second year. For me, this was nearly £1000, as we first paid the holding deposit, and then a security deposit, along with the first month's rent for the house. I personally think that this cost is often overlooked.
It may be difficult for many people as it comes out of your bank account now, in advance of your contract starting in August/September. So many people that I know, including those that I am living with next year, found themselves relying on their parents for this money, as their current maintenance loan could only fund this current year's accommodation, not next years as well.
Thanks to the bursary, I was lucky enough not to find myself in this position, as this hasn't been the easiest for everyone, especially for those whose parent's income has been affected by the COVID pandemic. But thankfully, the Hardship Fund through the uni's student support and money advice team has been really good throughout COVID, helping people wherever they can.
As I didn't need a new laptop, I used some of the initial payment to pay for sports membership and a Freshers wristband etc, which obviously were very different to normal due to COVID, but still had to be paid for before the first student loan payment reached my bank account. Alongside this, I bought some new netball trainers - sadly we haven't had many opportunities to train this year so far, due to the numerous lockdowns (although both the SU and netball club themselves have both been great, with multiple virtual fitness and skills sessions every week), but I look forward to getting good use out of them when sport can get back to normal (which I'm very excited about).
Sport is something that I see more of my Bursary being spent on in the future, as I love sports, and am keen to get as much use as possible out of the amazing facilities here at Bath- such as sport club memberships, equipment (I bought a lacrosse stick and ball from the club, so that I could practice on the field behind my accommodation with a flatmate during lockdown), and travel/team membership fees, if I manage to get into any BUC's teams.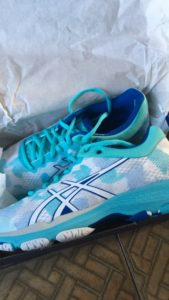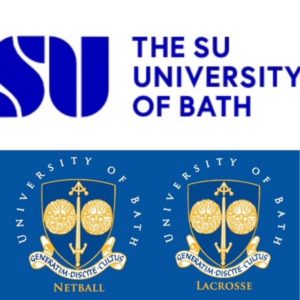 One final thing that I have used my Bath Bursary money on is textbooks for my course - although you can get a digital copy of most recommended books through the library, I prefer to have a physical copy of the book to revise from, and so having this money has allowed me to purchase them online without worrying about whether I could sell them to new freshers when I finish my degree.
The Bath Bursary has proved very helpful this semester, as it did first semester, and I'm sure it will continue to as my time at Bath progresses, as I envisage spending more money in general once we are out of lockdown.
For more information on the Bath Bursary itself, along with the eligibility criteria, please see the website and also read my first blog post about my experience getting the Bursary.