We all face setbacks in life: some minor, some major. As Sartre would say it's part of our 'human condition': that we as people are forced to face external circumstances that are completely out of our control. And being at university means you are more than likely to come across challenging experiences, ranging from having a boring lecturer to personal drama to having to adjust to living in a mass pandemic. We can't change these situations, they are out of our control, but we can change how we react to them. And when applying for and going on placement this ability to adapt and react appropriately to situations is crucial, especially if you end up on a placement that involves moving abroad and/or working with vulnerable individuals. 
Go with your heart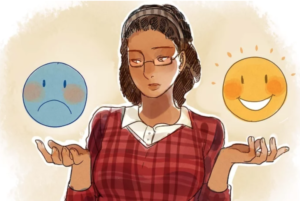 When applying for a placement it's important to determine what interests you have and then to choose the placements you apply to based on these interests. These can be both academic/professional interests whereby you would apply for a placement that is inline with the aspects of your degree you are most fascinated by that could also lead into a future career; as well as more personal interests, for example choosing a placement in a country in which you are interested in living. This method helps narrow down the long list of placement opportunities, and also gives you a greater chance of landing your ideal placement as you will be more passionate about your application (although never use the word 'passionate' when applying)!
However, things don't always go according to plan and sometimes the placement you have spent weeks preparing interview material for falls through and they go for someone else. Personally I had the experience of being told mid-interview for a placement that the research they would be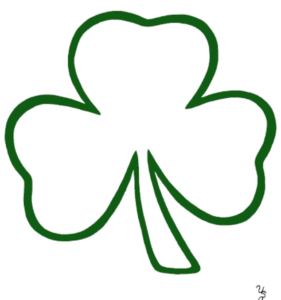 doing would actually be completely different to what was advertised, which was nerve-wracking to say the least, as well as finding out that another placement already had students and I was applying for it too late. But I took the advice to not give up when faced with rejection and kept on applying for placements that interested me. As they say, third time's a charm and with my third placement application I managed to land my current placement and the opportunity to move to Dublin and work in the homeless sector. 
Thus I cannot stress just how important it is not to let the rejection get you down and to keep on going. If you are not accepted to a placement then it just means that placement was not the right fit for you and vice versa, but it by no means means that you will not find an incredible opportunity elsewhere. Each rejection can be taken as a learning experience as well: if you don't manage to get a placement ask for feedback on your application and what you could have done better so that you can improve on these points for next time. Not only does reflecting on each placement application improve your chances of getting the next one, but it also improves your chances of getting the degree or job you end up applying for once you graduate as you know how application processes work and what you can do to best sell yourself. 
Your placement can inform your dissertation
Then there's the negative experiences you may face when on placement. From a research perspective your placement year is supposed to form the basis of your dissertation, and thus you must collect data during this year. This in itself presents challenges, especially if you are not on a research placement and thus have to come up with your own unique study and balance the data collection with the rest of your placement duties. My advice here is to communicate to your supervisor and other staff from the very start of your placement about your dissertation, as not only will this make them more understanding if you need to dedicate some of your time to this data collection, but it may also bring about useful conversations where they can advise you on what topics may be interesting and how best to carry out your research.
Remember that your placement organisation will need to sign off on ethics for your data collection as well as the university, so be sure to be in contact with their ethics committee from the get go about your study and ensure that you follow all their guidelines too. You may want to get ahead of your dissertation planning as well as they may not be able to facilitate the exact study you have in mind so the sooner you can let them know what your study will be on/require the sooner you can make any necessary modifications. Whilst doing this be sure to not overload yourself with work as final year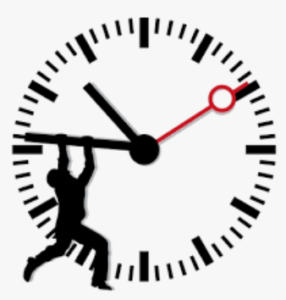 will do that enough for you and prioritise what you need to do and when, and again always communicate these priorities to your supervisor and other staff. Also always keep an eye out for university placement assignments and when they are due, and be sure to not forget to check your Bath email. Hopefully by noting what needs to be done and when you can plan how best to spend your time and manage to effectively balance your placement and university tasks without feeling overwhelmed!
(If you want more specific advice for how to come up with a specific dissertation idea then be sure to check out my last blog)
Embrace new experiences
Moving abroad can also create some difficult situations. First off there's the issue of finding a place to stay. I was fortunate enough that my placement provides me with free accommodation, and so when looking for a placement be sure to check the extra benefits they may provide you with as this can be incredibly beneficial especially when moving abroad. Give yourself plenty of time to look at accommodation around and make sure it is legitimate. Ask the placement department at Bath, your placement organisation and other students moving to the same place for help when searching for a place. Also check if you are eligible for any scholarships, bursaries or other form of funding as living abroad can be expensive and every little helps.  
Additionally, if you move to a country where you do not speak the language then obviously the inability to communicate to others may cause some complications. Fortunately most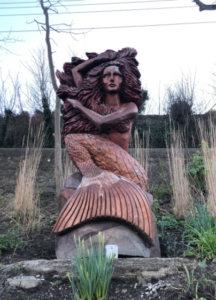 people do speak English and you also have the opportunity to learn a language alongside your degree at Bath. Even if you do not fully learn the language knowing a few common phrases would be a good starting point. Although everyone in Ireland does speak English, I have struggled with understanding certain accents and have found myself in situations where I had no idea what the person was saying to me. In these situations it is important to communicate that you don't understand what the other is saying but also not to dismiss them and act judgmental of their accent and hopefully you can work out what it is they are trying to say.
Also don't worry if at the start of your placement you cannot understand everything as with time you will adapt and be able to understand more so. Be sure to keep an open mind about the different customs of the country you have moved to and embrace all the new experiences you will have. Judging people for being different will create a divide between you and them and if you truly want the best experience of living abroad then do not assume that you know best but instead be willing to share your different understandings and you will discover so much more.
There are no challenges you cannot overcome
Finally I would like to discuss the challenges you can face when working with vulnerable individuals. Whether it be in a hostel, the hospital, a prison or a more clinical setting, working with vulnerable individuals with trauma and other mental disorders can create some difficult situations. In these situations people can sometimes threaten to or actually harm themselves and others in both minute and extreme forms. There's also health related incidents such as seizures and overdoses that you may witness or hear about.
It is important here to categorise these situations depending on the level of immediate danger the client or other is in, as how you should react will change based on this. When presented with these situations the first thing you want to do is inform the other staff of what is occurring so that you can all support one another. If this is an extreme situation be sure to always call emergency services, the police and paramedics should be there if needed. When dealing with threatening behaviour the best tactic is de-escalation, talk to the individual involved, empathise with them and try to get them to relax.
When dealing with a physical health issue make sure the person is comfortable and keep the emergency services on the phone while you wait for paramedics to arrive. If any health and safety trainings are offered to you during your placement be sure to accept them as you never know when that knowledge could come in handy, and if they are not make sure you get trained staff on the scene as fast as you can. Remember that whatever you are doing you are there to help the individual and creating a sense of fear or superiority that separates you from them will not help the situation, instead try to remain calm and compassionate.
Take time for yourself
Once situations like this are over it's important to remember self-care. This is both physical and mental and you must practice both. Incidents can leave you exhausted and if you need to take time off do not worry about communicating this to the other staff, they will understand. Be sure to look out for one another and talk about your feelings to the staff and if counselling services are offered be sure to utilize them as these situations can be emotionally draining. Use creative outlets and exercise to help proactively process your feelings and do not be afraid of them: it's okay to cry and be upset when these things happen.
Remember that regardless of the outcome of these kinds of situations you followed the protocols in place and did your best. Your job is to help your clients and as long as you continue to do that you have done nothing wrong. Reflect on your actions and see how you felt about your reactions and use this for future references. We are always learning and in demanding situations it can be extremely difficult to know what to do, so do not beat yourself up if you feel you could have handled the situation better and just know that if another similar situation arises you will do so. These kind of placements are not easy but if anything that makes them more worthwhile: for they are showing you of the reality of this type of work and that it is not easy and also giving you these experiences in a supportive and protective environment where you can reflect and grow as a person, student and future psychologist. 
(Title credit to Netflix's latest hit Ginny and Georgia)