When it comes to deciding which university to put as your final choice there are so many things to consider and every university is firing various propaganda, emails and freebees to try to persuade you to choose them. As a result, it can make it really hard to come to a final decision. In this post, my aim is to explain some of the reasons why I chose the University of Bath as my firm choice and hopefully provide you with some guidance and things for you to consider when it comes to you making your choice.
As I said above it can feel that the different universities are each trying to pull you in their direction, whether it be through sending unconditional offers, reducing fees/giving grants or simply telling you that they have a Harry Potter Society! (Yes, the University of Bath also has a Harry Potter Society, along with numerous others, which you can check out here). I personally felt that I was getting emails daily from certain universities, which I found rather annoying, especially when many of them I hadn't even put on my UCAS form.
However, I didn't receive any spam/junk mail/freebies from Bath. They simply sent me the prospectus that I had requested and an email that I could use if I had any additional questions, giving me the option to contact them if I was interested instead of bombarding me with information that I didn't want. I found this very helpful as it meant that my choice in coming here was purely down to loving the University and all that it has to offer, as opposed to choosing it because they were going to give me £500 to attend.
Yes, at the time £500 sounds great and it is but, in the grand scheme of things, I personally think it is better to choose the university that you feel most at home. After all, it will be your home for at least the next three years, depending on how long your course is. Are your happiness and contentment worth less than £500??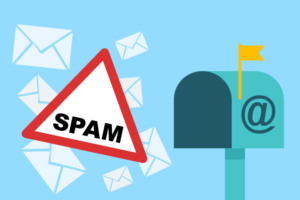 Course
When it comes to choosing which University is right for you it is vital that you check they do the course you are hoping to do. I felt that Bath had a huge range of course options and are very flexible. For example, I currently do a joint honours degree (Mathematics and Physics), within this I can choose to do a placement, year abroad, masters, etc. I can also select my modules to be more Maths-based or more Physics-based or 50/50 depending on what I enjoy and what I hope to do in the future. This freedom is brilliant, especially if you aren't entirely sure what you would like to do after university.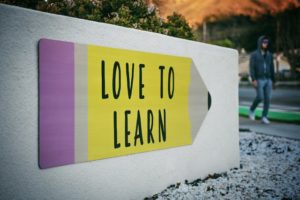 Campus
Bath University campus is outstanding. It is built in the middle of a forest, this not only makes it safe but also makes it beautiful. You wake up to the sound of birds singing every morning, there are squirrels everywhere, in fact, I don't think I've managed to walk anywhere on campus without at least one squirrel walking alongside me! My bedroom window also looks onto the forest path, allowing me to see the daily dog walkers and exercise enthusiasts.
Right in the centre of the campus is the lake. The lake is home to a multitude of ducks and other wildlife and is stunning both day and night. During the daytime, especially when it is sunny the grassy area surrounding it is used by students either studying or relaxing. And at night the fountain in the middle is lit up in various different colours. If you manage to walk anywhere on campus without being blown away by its beauty, I would be shocked!
Not only is the campus stunning but it contains a vast range of cafes, restaurants and facilities. There are two shops on campus, one selling all of the daily essentials (and non-essentials!) and the other selling everything uni-related from stationary to University of Bath hoodies, bags and teddy bears. The food and drink outlets on campus are vast and they cater to all dietary needs.
The sporting facilities at the University of Bath are first class. There is the 'Sports Training Village', which contains a huge range of sports facilities, from multiple gyms to an Olympic-sized swimming pool to the UK's only outdoor push-start track. (You can see the full range here ). There are also additional sporting facilities in the Students' Union. These include a sports hall and squash courts. As a University of Bath student, you can rent out these spaces and the necessary equipment for free.
The library spans four floors, so you are spoilt for choice when it comes to choosing a study location. It is open 24/7, allowing you to print, borrow books and study at whatever time is convenient for you.
Things to do
At the University of Bath, the list of sports clubs and societies is vast. These take place throughout the week and you can get involved in as many as you like.
If fitness and exercise is your thing, there are daily exercise classes available. These aren't just your typical spin or yoga classes, yes you can do these at Bath University and they are brilliant. Though, there are other classes on offer, such as powerlifting, rig con and more!
Furthermore, there are numerous walks that you can go on. These can range from forests to canals, to meadows to the city, you are truly spoilt for choice!
If you still have energy left and are looking for evening entertainment Bath SU has 'The Plug' (Students' Union bar) and 'The Tub' (Students' Union nightclub). These are open every night of the week and host different things each night, such as quizzes, sports nights and of course happy hours!
City
Not only is Bath University campus stunning but the city of Bath is outstanding. There is a range of parks that you can visit, including the Royal Victoria Park which is home to the botanical gardens. The city also has countless shops, cafes, restaurants and street food options, as well as the weekly farmer's market. You will never have somewhere nice to be! The University has several buildings in the city that students have access to. So if you are in town and need to get a little bit of work done they are available for you to use for whatever length of time you need. They also contain fridges and several cooking appliances should you get peckish and not want to leave the building.
Support
If you have read any of my other blog posts you will see that Bath University has a huge range of support available for issues of every type. Whether it be your Personal Tutor, Student Services, Peer Mentor, the list goes on. You are never alone and there is always a friendly face to ask for help. As well as there being 24/7 security on campus, you can be confident that you are safe at all times and if you have any issues you can get in touch and security will contact you promptly.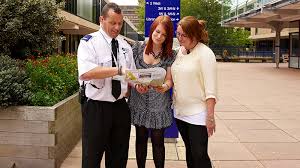 Travel
Another key factor when it comes to choosing a university is how practical is it to get to. The Claverton campus is situated at the top of the hill (10 minutes from the city centre). This allows you to choose the busyness of the city or the stillness of campus if you desire. There are buses constantly, so you will never have to wait long for the bus. Additionally, Bath is thirty minutes from Bristol Airport, (there is a direct bus from the city centre to the airport) this makes it very easy to get to by plane. There is also Bath Spa railway station, allowing the simple compute by train. Due to such high levels of public transport, I believe that Bath University is highly accessible and easy to get to, even for someone like me from Northern Ireland.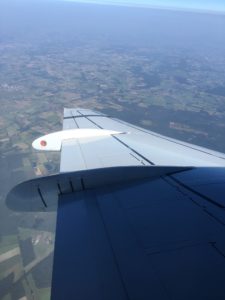 If you haven't gathered from reading this post, I absolutely love Bath and couldn't be happier with my choice. The course options, teaching, facilities, views and location are phenomenal. All of these things alongside knowing that I am safe, secure and supported at all times has made my experience at Bath the best university experience I could imagine.
All the best with your decision making! I hope you will find somewhere that brings you as much joy and contentment as the University of Bath brings me.