Moving from school to university is very exciting, though can be quite nerve-wracking for some people. I am hoping that after reading this post you won't be nervous and will be looking forward to the change, feeling as prepared as you can be.
First and foremost, throughout the whole process, it is okay not to have a clue what is going on and that you may need to ask for help. The majority of people around you will be in the same position so you are by no means alone.
Not only do you have other students around you that you can ask for help and guidance from but everyone at Bath will be so keen to help you, whether it's older students, security, lecturers, cleaners, the list goes on.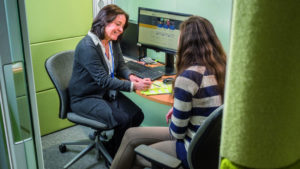 Support
The University of Bath knows that the transition from school to university is a big one and isn't always easy. As a result of this none of your results from the first-year contribute to your final year mark. This allows you to get into the swing of university teaching, learning and exam technique without the pressure of it contributing to your final degree.
Like everything in life, different people will have different experiences and some may take longer to find their feet than others. If you feel that you are taking longer than your friends that is SO okay, everyone is different, so try not to compare your journey to other peoples too much. After all, you have the entire year to settle in.
Furthermore, the University provides various sources of help and guidance to make this transition as enjoyable and as smooth as possible. Once you have been accepted by Bath you will be assigned a Personal Tutor (a lecturer from your department), a Peer Mentor (an older student from your department), a Peer Group (a group of other students on the same course as you) and if you sign up to the CU (Christian Union) you will be assigned a 'Coffee Connect' (an older student from the CU).
All of these people have your best interests at heart and will do their utmost to help you in whatever way they can. You can always email/message them if you have any questions, queries or concerns on anything, whether it is personal or academic.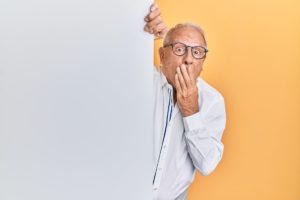 Mistakes
You may have heard it said before, that making mistakes is the best way to learn. This couldn't be more true when it comes to your school to university transition. You will make mistakes and that is perfectly fine.
I personally made the mistake of thinking that all of my work was due later than it actually was, which obviously put me behind for a few weeks until I realised. Though I was able to catch up relatively easily, as a result, this semester I now know when everything is due and the best time to do it.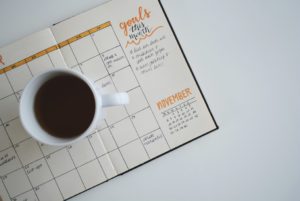 Timetable
One thing that I cannot recommend enough is creating a timetable for yourself. University teaching and learning provides much more freedom than school. This is great as you get to fit your work around you and your lifestyle.
You are the one in control of what gets done and when. Though, as I'm sure you can imagine this means that some people fall behind as they don't have someone telling them exactly what to do and when they should do it.
My personal advice is to find out when your classes are, when your homework sheets are due and when the clubs/societies that you are interested in take place. Once you know all of these things create a weekly schedule for yourself. This way you will be able to plan your week so that all of your work gets done and also be able to enjoy clubs/societies and your free time.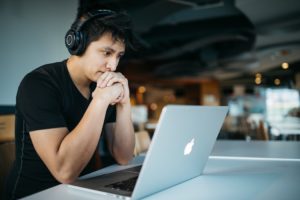 Re-reading before moving on
Another piece of advice that I would give is, each week read over your lecture notes from that week and make sure you understand them. If you don't, get in touch with fellow students or your tutor and ask any questions that you have. Doing this weekly will make your life much easier when it comes to exam time. Trust me!
Generally, all of the content is connected so if you have a gap in your understanding it will make the other parts much harder to understand as you do not have the underlying knowledge. So, make sure that you understand all the little bits as it is these little bits that build the foundations.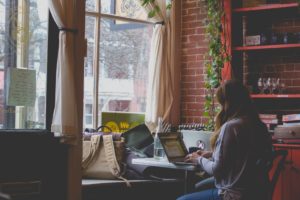 Still feeling a little nervous?
Let me recap…
The University has your best interests at heart and will do its very best to make your school to university transition smooth and enjoyable. They do this by…

ensuring your first-year results do not count towards your final degree (though it's worth noting that  your marks do appear on your final degree transcript and are important when it comes to applying for placements and future jobs upon graduation)
providing you with a huge support network
constantly being on hand to provide help and guidance

Making mistakes is to be expected, learn from them and laugh about them once it's all sorted!
Prepare a timetable for yourself that includes work, clubs/societies and rest
Enjoy the process, you only get to do it once and it really is good fun!!