If you're here right now, you're probably thinking about going off to university sometime soon. Maybe this year, maybe next, maybe you're waiting for the world to do its magic and return to normal. Or maybe, just maybe, you're super bored and reading through university accommodation blog posts because it's a great pastime. Whatever mixture of thoughtful decisions and random coincidences lead you here, one thing is for sure – you're making a choice between a number of accommodation options, whether you're going to live in one of them in the future or not.
I am here to share my thoughts and experiences at Norwood House.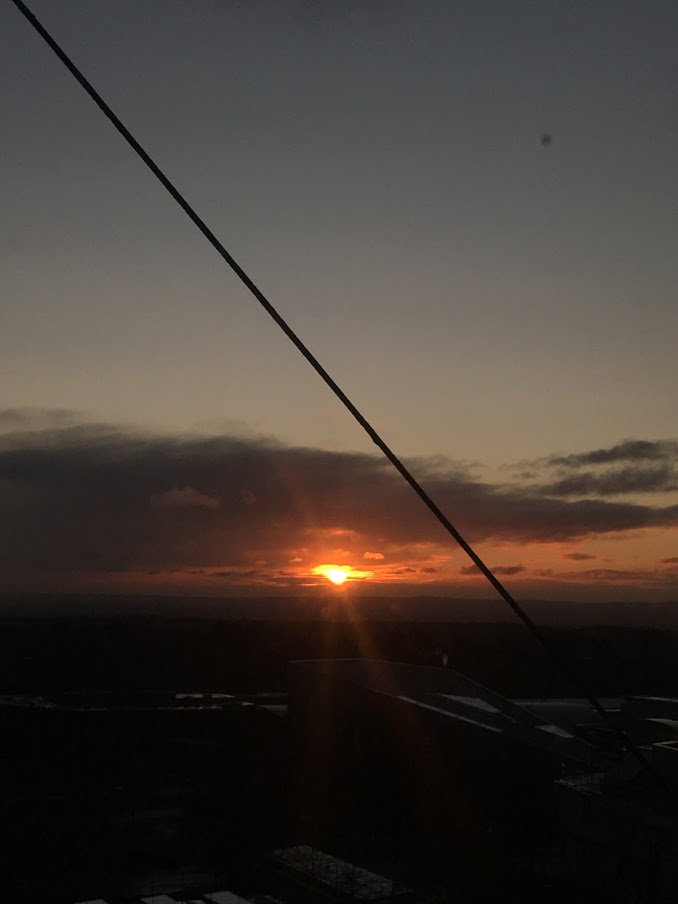 As you've probably noticed, Norwood House is the cheapest single room option here at the University of Bath. It is five storeys tall, starting from floor 4 up to floor 9, at the very centre of campus, with the Students' Union right below it and the library right next to it. It has the privilege to be one of the oldest buildings on campus and it oozes history – the architecture, the rooms, the vibe, and honestly, I'm very into it.
The feeling of the rooms is very cosy (or, as the British say, "homey"), and it really makes me and my flatmates feel more at home even when some of us are halfway across the world from our families. It really is a bonus that the kitchens are big and, although we cannot hold big parties at this point in time, it certainly helps when it comes to playing games.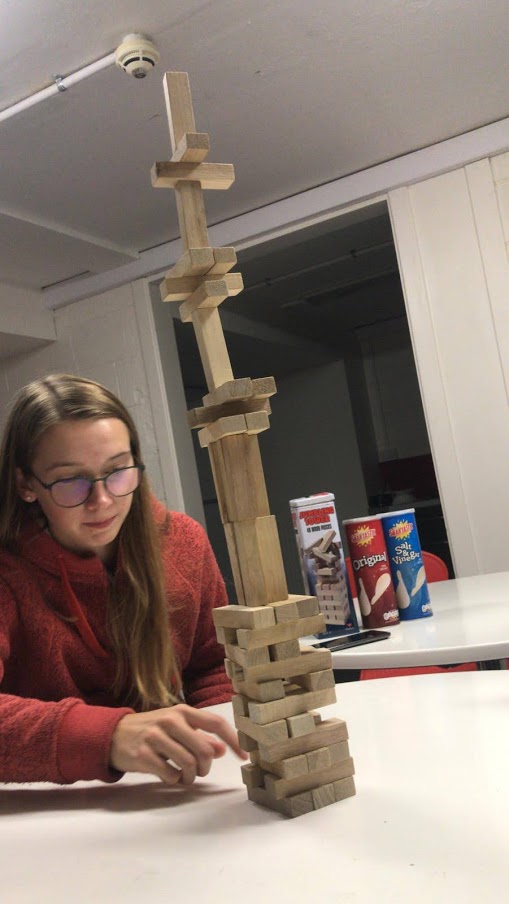 All of this is just marvellous, I know, but if you're like me and would prefer to know every possible detail about where you'll spend your first year of university, then I'll give you some special insight into the life of an experienced 'Norwooder'.
Getting Into Norwood
My first impression was, honestly, not brilliant. I couldn't find the entrance for a solid half an hour. I realise how it could partly be my fault, but I was dazed and confused, it was my second day out of quarantine, and I was outrageously hungry.
So to spare you one of the worst experiences of your Uni life – just go into the Students' Union (SU) and to the left, you'll see an elevator which will save your day. That is if you live on the Northside (you can check that when you get your room number allocated). If you live on the Southside, it's actually easier – straight into the elevator which will be behind you when you face the doors of the SU. From then on… you know how to use an elevator, I'm sure.
Each flat has about six or seven rooms, a kitchen, and shared bathrooms. The corridor looked quite narrow to me when I moved in. I was, after all, dragging two suitcases and a trumpet. Same goes for the toilet cabins (no, I did not walk into them with my suitcases), but I later came to realise they're actually a pretty decent size, as about four people could easily fit in one cabin (tested).
Speaking of shared bathrooms and toilets, I would like to assure you it is the least you should worry about. En-suite rooms are cool, in their own way, but if that's your only concern, I promise you, there are two toilets and two showers in my flat and not once did I have to wait for any of them.
Living Here
As I already mentioned, kitchens are big and suitable for partying, studying, decorating, chilling, and even cooking! They've got a toaster, most important in my opinion, an oven with hobs, several counters, a grill, two fridges, and a lot of cupboards. I have way too much space for my stuff, and the people with a lot of stuff have enough space to store it.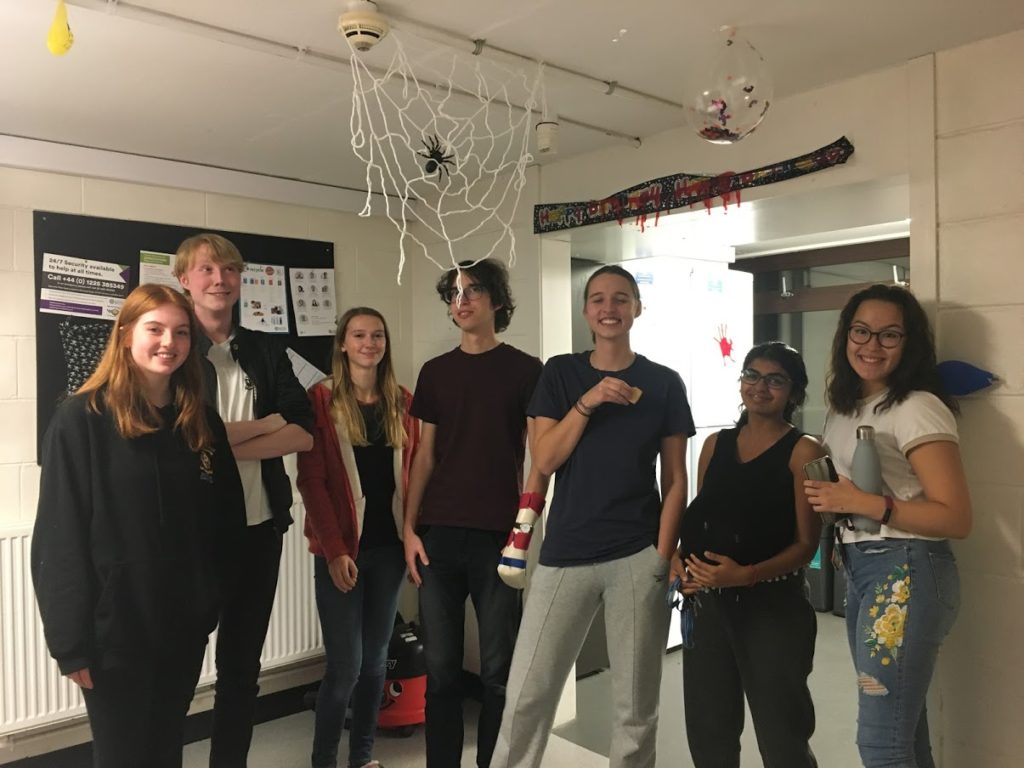 Last but definitely not least – the rooms. They are quite spacious, they've got a bed, a desk, a lot of storage room, a washbasin, a few lamps, a couple of mirrors, and a gigantic window with a good view of the campus and the forest around it. Most importantly – it's got you, the brightest light in the room! If you want to imagine yourself looking around your new home away from home, here's a link to a 360֯ view of a standard room.
Why I chose Norwood
Although I didn't have the opportunity to visit Bath before I came to Uni and to see for myself how Norwood was before moving in, I made my choice based on the information I found on the Student Accommodation webpages. It was more than enough for me to choose Norwood - the rooms looked spacious and bright, with a washbasin (particularly useful during times like these), and everything I needed for a good and comfortable first year. And I was right! Despite being the cheapest out of all single-room accommodation options, it doesn't compromise anything and if there is ever a problem, it is quick to be solved after alerting the Accommodation Office.
What I like the most about it now, though, is the company of the people I met here - it was an unexpected plus. Being an international student, I had my doubts about being able to fit in with my flatmates, but those concerns were soon gone as we were able to bond over Uno and Jenga much faster than I expected.  Whatever accommodation you choose on campus or in town, I wish you the opportunity to meet the kindest, most generous people to share your experience with, as I was lucky enough to do! And remember, home really is wherever you're happy with being yourself!