Watch this video tour of my accommodation during COVID-19.
It is mainly a tour of the communal areas with measures against COVID-19 implemented.
Life on campus this year is undoubtedly different from all the previous years. Instead of regularly going out into the city and meeting new people, we spent our time having house parties with the housemates in our bubbles. In this blog, I will share some insight into what it is like to live on campus, in Eastwood especially, during COVID-19.
Moving into Eastwood
To start off, how did I choose Eastwood? My main criterion was the price; I did not mind sharing bathrooms, and I wanted self-catered. I ended up choosing Eastwood because of its house layout, which I preferred over a corridor one. There are also two types of Eastwood, one where you have a sink in your room and the other doesn't. I preferred having one in my room, however this year for sanitary reasons, a sink was installed in the type previously without one as well and I understand the new sinks installed should be here to stay.
So, moving into Eastwood. It was a bit different for me since I had to quarantine for 2 weeks in Solsbury Court before moving into Eastwood (read my blog post about quarantining as an international student at the university ). Therefore, I had the opportunity to adjust to university life before most people. When the time came to move in, I wasn't so nervous since I knew what to expect. Of course, for most people, it can be daunting suddenly to be put into a house full of strangers and away from home.
Usually, students all move in during the weekend before Freshers' Week. This year, because of social distancing, there was a 5-day travel window instead, where the move-in date differs according to the type of accommodation. Eastwood students were amongst the first to move in, which meant that we had more time to get to know each other before Freshers' Week started.
As an international student, I thought I would address how it is to live with students of different nationalities and cultures. The range of nationalities differs across different accommodations and within accommodations. Students are usually put into houses with people of similar degrees; for example, my house consisted of people studying management, politics, and economics. In my case, I happen to be the only international student in my house, where all of my other housemates are British or have lived in the UK. I was, therefore, able to submerge myself into the British culture, from learning slang words to the food and culture. Although it can be comfortable and familiar to live with people from your own culture, living with people from other cultures exposes you to new lifestyles and opinions, making the overall experience more exciting.
Self-isolation in Eastwood
During COVID-19, it was almost inevitable that your house would go into self-isolation at some point. This happens when someone in the household tests positive, where the whole household has to then stay inside for 14 days. My house went into self-isolation in November when one of my housemates lost his sense of smell and later tested positive. The process consisted of calling 111 as soon as experiencing symptoms, alerting the University by completing this online form and getting tested as soon as possible. The result came back in 2-3 days.
Measures implemented against COVID-19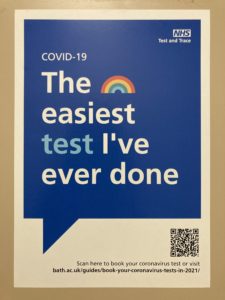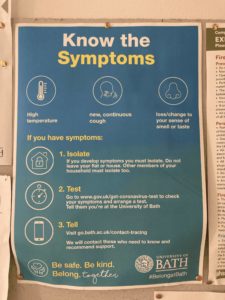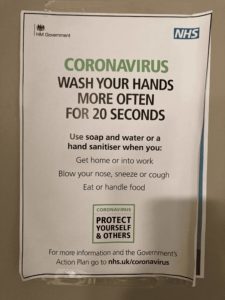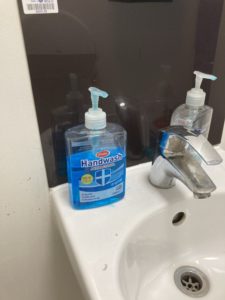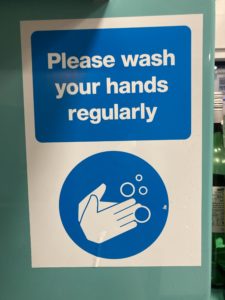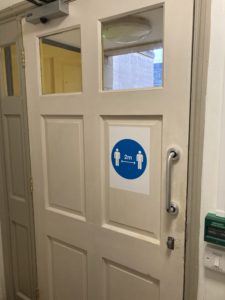 Support from the university during self-isolation
I myself was mentally prepared for self-isolation since I already did one when I first came to the University. However, it was not as anxious as one might imagine; most of my housemates were more curious than nervous about self-isolation. Isolating as a house instead of individually also made the coming two weeks less daunting.
Plus, there were tons of support from the University. First of all, the university offers free meals around 3 times a week, which ranged from pizza, roast, and pasta. They also take dietary requirements into account. The University also delivers pantry items since we were unable to do grocery shopping ourselves.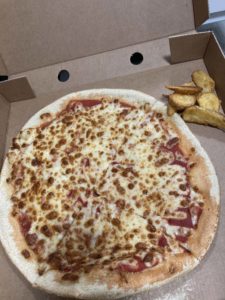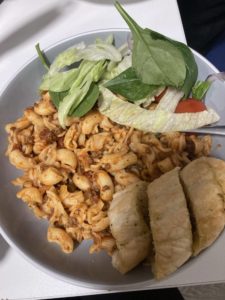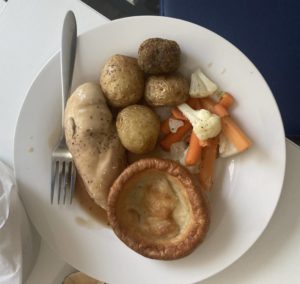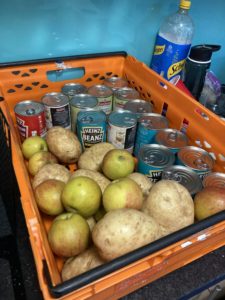 The University also provided Xbox as entertainment, and there was a dedicated outdoor area in the East Village for exercise. Constant support was also available through Microsoft Teams which was set up as soon as we entered self-isolation, where we could request extra food, laundry service, and support in general.  The Living Support Team and dedicated Student Living Ambassadors were also available for wellbeing support by phone and email.
National Lockdowns in Eastwood
On top of self-isolations, we also went through two national lockdowns. The general rules are that we weren't allowed to socialise with big groups outside our household, and we should only go into the city for essential shopping. However, we were able to make the best out of it. Restaurants and pubs are shut, but we were able to get lots of practice cooking for ourselves and with each other. For example, we did curry nights and a full English breakfast together.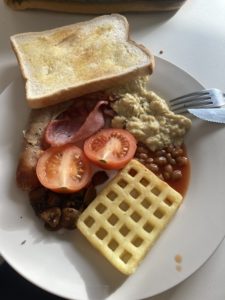 The campus is also surrounded by grass fields and forests, which are wonderful for walks. Going on a walk with friends became an essential part of lockdown.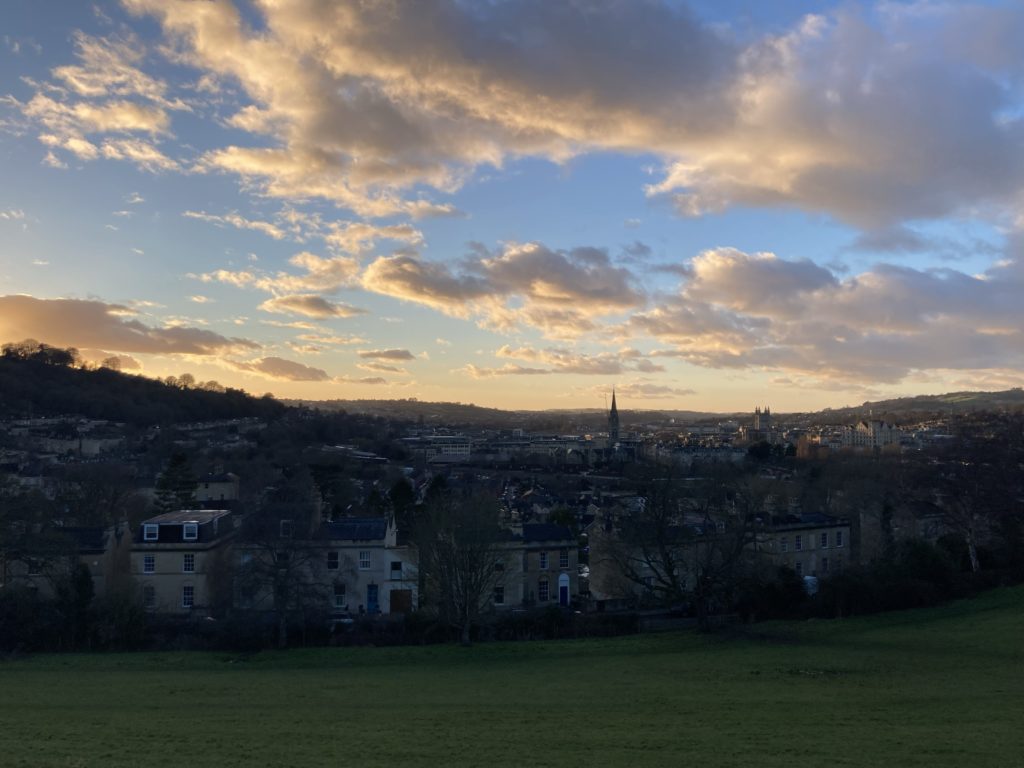 Some more opportunities to spend time with your housemates included movie nights and games, such as Jenga to occupy our lockdown time.
Advice for prospective students
Should you choose Eastwood?
Eastwood is a great choice if you are on a tight budget - it's got everything you need for a reasonable price. Compared to other cheaper options such as Westwood and Norwood, it has got a house layout instead of a corridor layout, which has more of a homely feeling in my view. The more expensive options, such as Polden and Woodland Court, have features such as a double bed, en-suite showers, and communal areas. However, if these do not matter a lot to you, then Eastwood's definitely a good choice.
Another good thing about Eastwood is that it's got a lively atmosphere most of the time. Since the house is shared between 11-13 people, there's almost always someone in the kitchen to chat with. And since the rooms are not as fancy as, for example, Polden, people tend to spend more time in the communal kitchen (disclaimer: not applicable in every case!).
I, therefore, do not regret my decision at all to live in Eastwood, even during COVID times. The shared bathrooms really was not an issue, and it has everything I needed for a good price. COVID meant I spent more time in my house and on campus in general, which is different from previous years but this has its perks.
Check out Ellie's blog for Eastwood before COVID-19.