It's cliché, but oh so true...if you study something that you're passionate about, you cannot go wrong at uni. Your parents may have said it, friends, teachers but just this once, don't roll your eyes because it is so true!! Bath has the capability of immersing you in a subject you adore, meaning that it is impossible to not enjoy being here.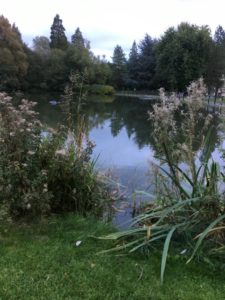 It goes without saying that the University campus is stunning (even in the rain!) and the facilities are amazing...however it was actually the warmness of the alumni and lecturers that made Bath my first choice when applying through UCAS. Writing from the perspective of a student who loves the Spanish language (sorry to my flatmates for all the French and Spanish tunes if you're reading this), having lecturers that are so helpful, understanding and immerse you fully into the language just naturally improves students' accent, vocabulary etc.
My heart (as I wrote in my personal statement) sings Spanish. I speak to my parents in Spanish (without them having any idea of what I am actually saying), I sing in Spanish/French/now Italian and have made life-long friends - not all of them in the UK! I have to thank uni really, for allowing me the opportunity to study something I really enjoy, every single day!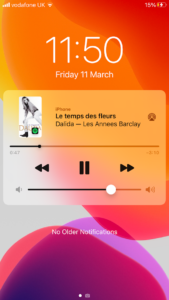 We then have ab-intio French, which has been a challenge, to say the least, and definitely frustrating but wow what a journey it has been so far! Being immersed in a language that, at first, you can hardly understand (besides "bonjour", of course) can be scary but every lecturer has been patient and somehow, much to my surprise, I can actually understand a lot of French now!
Having studied Spanish for over seven years, I was really wondering how my French could ever be sufficient enough for my year abroad...but my lecturers are really improving my confidence in my French classes each week.
I think from what I have written, you can get the sense that I'm a little language crazy! You'd be right. I've even been going to a language café on campus to learn basic Italian, which has been really fun! My love of languages definitely would not have been so strong if it was not for this university...es la verdad. I chose to study something I love and as we are coming up to the end of teaching for this academic year...I have no regrets in terms of choosing this degree and I've made some great friends as a result too!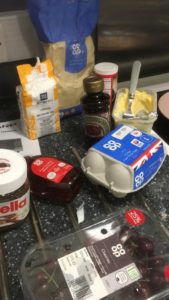 My advice to prospective students:
University is three/four years of your life - if not more! It is your opportunity to study and research something that you truly enjoy. What do YOU care about? Uni is your time to focus on something you love...so do just that! You'll find that even when you are a little tired of lectures (I may sound very enthusiastic, but trust me it happens), or starting to lose sight of your end goal, your enjoyment of your subject will be the only motivation you'll need to get you through your degree, even during difficult times.
Don't choose a subject just because of its popularity or because of fear of judgement. We are all unique...I don't know many people from my college who chose to study Spanish at degree level...but that certainly didn't influence my decision to study this course. I chose languages because it makes me happy. Be selfish, think of yourself! Everyone else will have opinions, but you will be the one studying therefore, all that matters is what is right for you! Make your heart sing!! You'll know you've made the right decision if you actually don't mind studying at the weekends!!
Also, it goes without saying, but the first year flies by so make your life easier by studying something that interests you...because you'll do your work quicker and still be able to go out with friends and have a great time!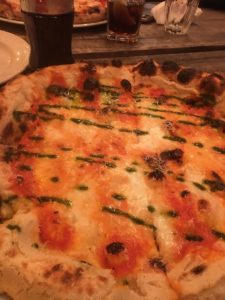 Uni is challenging as a fresher, it can be scary and a little overwhelming but at least if you know you are studying a subject you absolutely adore, it makes all those feelings so worthwhile! I cannot believe how quickly time has flown by! Now...time to study some French!
¡Gracias por leerme y hasta pronto!
Abi