New to uni? Trying to fit in? Trying to find your interests? The Students' Union groups have it all covered for you! The University of Bath, have over 400 societies that cover a wide range of interest including academic, sports, recreational, cultural and religious. Each has its own unique selection process for the committee roles and plays an integral role to enhance the student experience, increase diversity, and provide an abundance of opportunities for students.
Not a day goes by in Bath without these societies having to organise fun and interactive activities, open to both members and non-members alike. Different societies organise different events ranging from socials in order to unwind after a long and tiring week to day trips and excursions to inter-society events in form of sports matches and collaborations to society specific events like the celebration of religious festivals and socials. The societies can be broadly classified as sports, culture, art, food and executive committee. 
The selection process for the committees is a challenging, but rather rewarding process, which not only looks good on your CV but also gives you skills in time management, a sense of teamwork, responsibility, contact building and increases your personal relationships.
There are a variety of classes run by these various societies to keep you occupied through the week - for example, the Bath Fine-Art Society holds weekly sessions open to all. The Salsa Society and Pole Dancing Society are often seen performing in and around campus and town. The Music and Drama society hosts interactive sessions and performances throughout the year.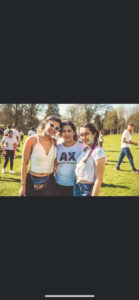 Got a food fetish? The saying 'a brownie a day keeps the brownie away' is brought to life by the Bath Baking Appreciation Society. To tickle your taste buds, then there is the Bath Vegetarian Society and Wine Tasting Society. For all spellbound by the mystical world of Harry Potter and all you Potter heads, there is the Harry Potter Society.
Interested in volunteering and creating an impact and bringing about positive change? Join volunteering societies like RAG (Raise and Give), Bath STAR (Student Action for Refugees), Amnesty and VTeam. Each of these volunteering groups works towards a specific cause and is dedicated to specific organisations.
There are religious societies too that help to bring your culture and religion alive in the city and the University and create a homely vibe by celebrating all festivals. The Bath Hindu Society, Bath Indian Society, Bath Islamic Society, Bath Sikh Society, Bath Tamil Society, Filipino, Japanese and Italian amongst many others. The membership and committee roles in these societies are not restricted and are open to all!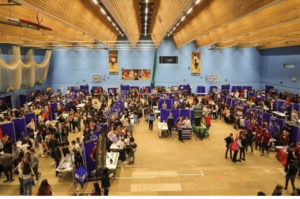 Interested in writing and filming? Join the Bath Media team. Likewise, there are a variety of sports and academic societies too that are worth checking out. 
What's more...? Still not satisfied with what's on offer? Still, hunting for more options? Form your own society!! The SU gives you the flexibility to create your own society. Write to the SU about the idea, get it approved, and you're the creator of a society! 
The Bath SU is famous for the abundance and diverse groups it has to offer along with the flexibility to create your own groups. They create a homely vibe and help bring your culture, interests and beliefs to the town and university. They are always open to ideas. They're a medium through which students can voice their opinion, organise events, and showcase their talents and where they are from. There are never-ending opportunities for both members and non-members as well.