The first year for many can be a way of getting familiar with a new place, exploring areas, and most importantly, transitioning to university life. As an international student, things might be even more different and you might take more time to settle in completely, but do not let that hold you back from making the most of your university time!
There are so many opportunities at university that you can involve yourself in. Be it joining new societies, attending various career fairs, taking up jobs, or helping out with events held by the University. I will be talking about some of these in this blog today!
Job opportunities at the University.
Managing finances, especially as an international student can be pretty tough, but the University has so many job opportunities available. In my first year, I am a Student Outreach Ambassador, a Student Blogger, and an Ambassador for the School of Management (all paid opportunities!).
This is not only helping me gain so much experience to add to my CV but also pays well! Moreover, I previously worked as a Sales Assistant in the city too. Jobs at the University are very flexible and  I have absolutely loved earning some extra money to cover my extra expenses!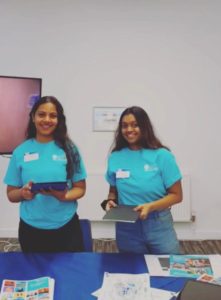 Societies
University truly is a great way to try new things and partake in activities outside of your comfort zone. Being part of a society at the University of Bath does not necessarily mean you have to have exceptional skills for that activity; one can join something just for fun!
For example, I am a professional dancer and wanted to spread my knowledge of Indian Classical dance forms to more people at university. Keeping that in mind, I have submitted an application to start my own society along with a friend to do the same! The Students' Union is very supportive of new initiatives and upcoming societies, so if you haven't found what you want, you are more than welcome to initiate it!
New places
To conclude, let's talk about exploring new places.
University is a chance for you to explore new surroundings. Bath as a city has so much to offer! The gorgeous Christmas market, The Roman Bath, The Jane Austen Centre, splendid gardens, and great architecture, make sure that there is something for everyone. Click here to check out Bath's elegant architecture stealing the spotlight in the Bridgerton series on Netflix!
Bath is also a short ride away from the famous Stonehenge wonders and the town of Salisbury! The Students' Union also organizes regular trips to various neighbouring cities at great prices!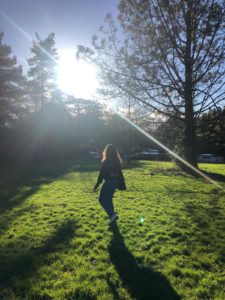 The first year is truly a time when you can explore the city, take trips across Europe during the holidays and get involved in as many things as you can. The second year for most courses can be more intense than the first, so make sure to make the most of your time here at the University of Bath!