Students' Union candidacy….can sound really intimidating and daunting at first, but not if you have a wonderful and supportive team like the one at SU Bath! They are super hands-on, and there to support you and cover you each and every step of the way. From manifesto to campaigning and everything in-between, they especially pay attention to your physical and mental health. A dedicated team, free and fair elections and personal mentors, that's what the SU election team can be described as in a nutshell. 
Every February, the SU elections are open for various competitive and highly rewarding posts such as  SU President, SU Education Officer, SU Sport Officer, SU Activities Officer, SU Postgraduate Officer and SU Community Officer. Being a part of the SU is very prestigious and makes you stand out in the crowd. It gives you a sense of belonging and power to make a positive impact and enhance the lives and experiences of thousands of people from all over the globe.
This year, I stood for the post of SU Education Officer. Edited my application 5 times before I finally submitted it two hours before the deadline. Fun fact, contested for the same position in my year one, got too intimidated by the competition and left in-between elections.
Hardly knew anything about the SU, their working, what they stand for, their importance and essence. Two years later, after having led two cross-cultural societies, two very successful volunteer groups, Enacts, and of course, the Summit, all of these roles and responsibilities, immensely contributed to my applying for the role and shaping my manifesto. More importantly, I had more of a sense of what people really want out of their university experience, the working of the SU, hosting events and getting in touch with and coordinating with other departments.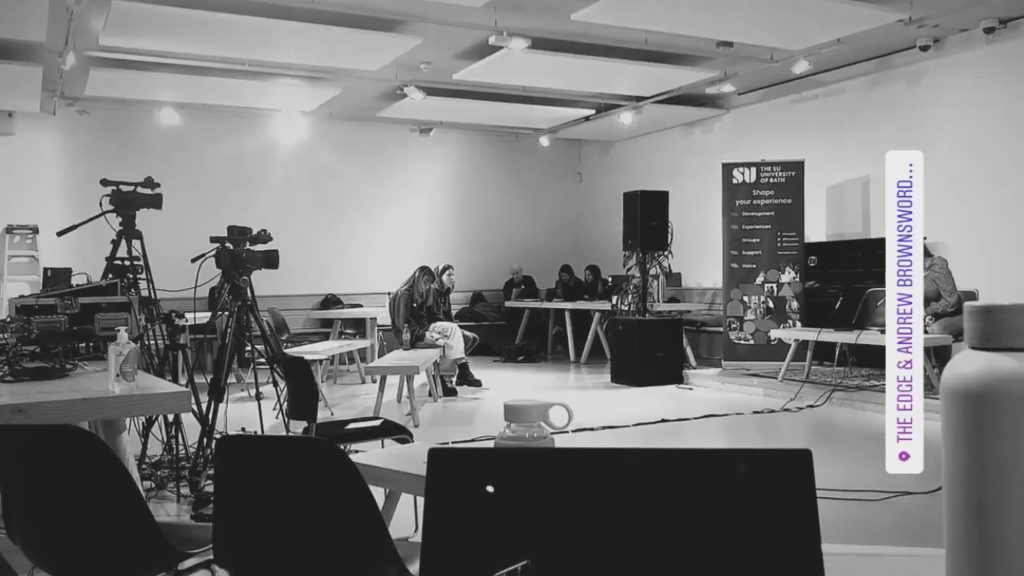 I understood the role of the SU as a body which truly represents students and voices their opinion and enhances their student experience. Throughout my Summit sessions, I had constant interactions with Ben (He literally does everything for elections!! and is a sweet and kind person who is forever there to help and guide you) and the team of current SU officers. Each had their own unique personality and integral role to play in relation to our student life at Bath. To say the least…they surpassed all expectations and beautifully fulfilled their terms.
People often see me on the SU societies page and ask me why I applied for education officer and not activities…I come from India, a country where half of the youth population either doesn't get to go to school or drops out. Working with many child based NGOs in India has made me realise the value of education. I feel blessed and content with all the opportunities given to me and wanted to maximise them and help people get the education they deserve.
I tried to keep my manifesto as open as possible. My main aims were to voice the opinion of students, explain how a university education can be revolutionary and create a system where everyone gets to shine. My motive was to be more of a friend and mentor, than an intimidating officer wearing a SU hoodie. My main agenda was to strike a balance between academics and extra-curricular activities, cause come on!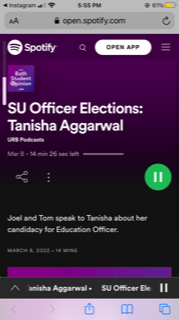 University isn't all about academics. It's about going all out, pushing your boundaries, exploring and making the most of the opportunities thrown at you. I also tried my best to include people from all backgrounds, learning styles and learning needs. I think what really attracted people to my manifesto and the clause I owe all my votes to was 'Two reading weeks a year'. 
The week of elections will be described to many as almost stressful, coupled with sleepless nights. However, from my two personal experiences I can assure you that it will NOT take a toll on you. You'll be enjoying the drop-in sessions, campaigning and various other events planned for you.
Election week was by far the most graceful learning experience I will ever have at university. During that time, I was allowed to let loose and put myself out there for the world to see the way I am. I met like-minded people, interacted with my classmates and teaching department.
My most favourite part of the process can be described as the two interviews with Campus TV and URB. The team was most helpful and accommodating and agreed to stop in-between for lipstick fixtures!! The interviews are still available on the site. I would specifically like to mention Jacob, the current education officer who willingly helped me and was always available for me at the drop of a hat, and obviously Ben and his wonderful team. 
The elections not only boost your self-esteem and confidence, but they also make you realise how far you have come and the true essence of hard work because, in the end, success isn't measured by failure or success, but by how far you have come. You are your own competition, it's not the people around you. You have to celebrate your own growth, rest up, re-gather and start over!