The University is hosting part of the annual Ride Across Britain event on 8 - 9 September 2019.
The event will attract over 1000 cyclists, who will be staying on campus on Sunday 8 September.
To accommodate the event, we will be temporarily closing the rear half of the East car park and the entire East Extension car park from 8pm on Friday 6 September. Both car parks will re open as usual, from 5pm on Monday 9 September.
The closed off areas are shown in the yellow boxes below.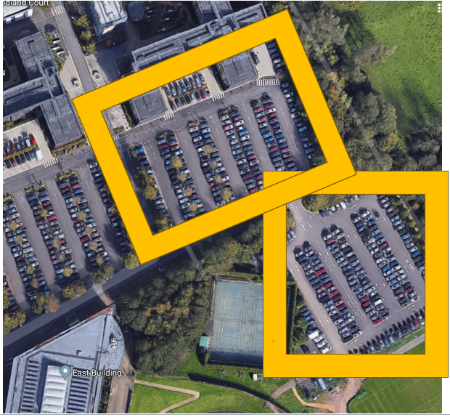 All vehicles must be removed from these areas by 8pm Friday 8 September.