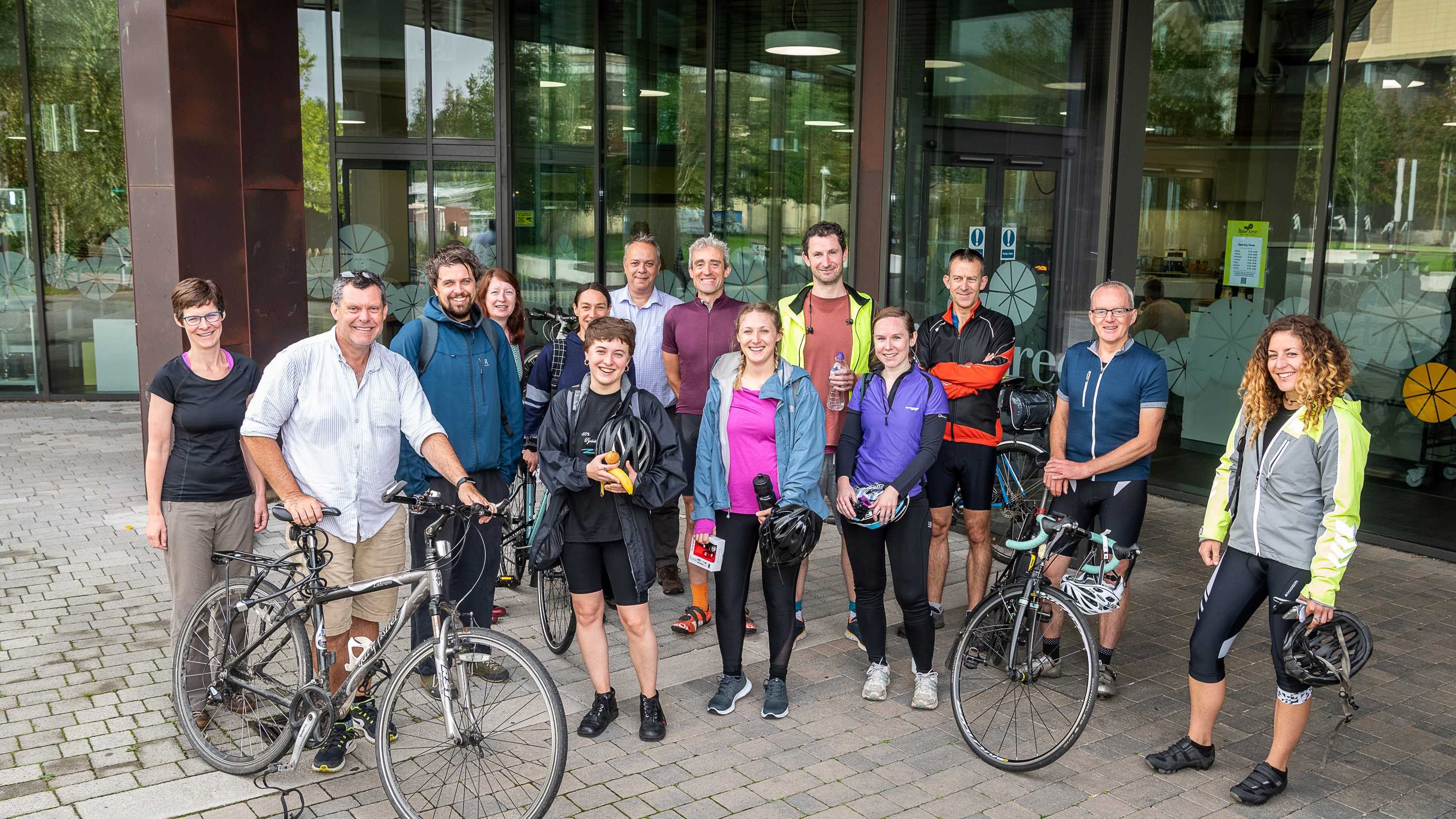 Over 70 staff and students rode in on a fresh September morning to claim their free breakfast for the University's Cycle to Work Day.
One group of 15 rode in from Bristol on the Railway path with Dr Ian Walker and alumnus and B&NES cycle lead Paul Thompson.
Of the group, five had never ridden the route before. Two took advantage of the offer of a lift up the hill from the Security team, while the others managed the full route including North Road.
Everyone enjoyed a sociable ride through fantastic countryside, with several deciding to make cycling part of their regular commute.
Angel Wager, Data Officer at the School of Management, said: "I've been converted and will try to cycle to work whenever possible."
Emma Perry, Pre-Award Development Officer, Research and Innovation Services, added: "Thanks to everyone for the lovely chats along the way. I think I'll try and cycle once a week and see how I feel!"
If you're interested in future group rides, check out the Bicycle User Group on Yammer and remember the University offers the tax free cycle scheme for a new bike and equipment and an electric bike loan scheme while Avon Valley Cyclery offers staff and students offers staff and students 15% off any bicycle, accessory, clothing or parts.
For a quick view of the journey by Gabriel Gilson, Faculty of Science Web Content Editor, on the day watch his video.
If you're interested in learning more about cycling facilities or other low-carbon ways of getting to the Uni, see the Transport web pages.