G car park, which provides parking for the Sports Training Village, will be closed from 5pm on Thursday 12 December until 4am on Friday 13 December.
The car park is temporarily closing to accommodate the use of the Sports Hall as a counting station for the 2019 General Elections.
The closed off area is shown in the yellow box below: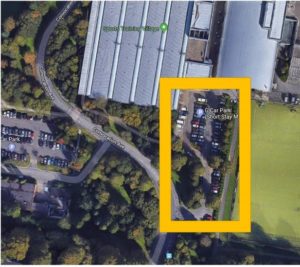 All vehicles must be removed from the car park by 5pm on 12 December.