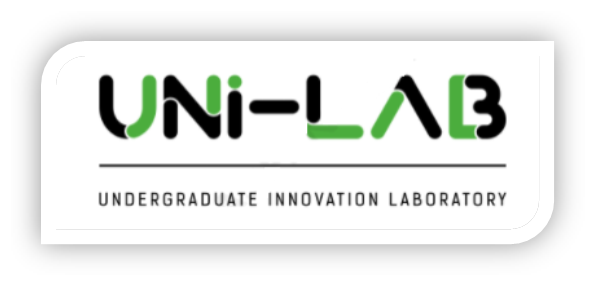 By Keith Brown and Peter Sloan
We are pleased to announce that funding from the Santander Technology Fund has now been confirmed. This blog post provides a brief overview of the project.
---
Nothing is so contagious as enthusiasm


Samuel Taylor Coleridge
---
The support and enthusiastic desire of physics undergrads to have a maker club has been wonderfully surprising, and has been a main driver for the UNi-LAB project. Lots (lots!) of ideas have been generated, and feedback from students include:
It would be an amazing opportunity to push myself creatively and to further my skills.
I have always been interested in building my own stuff and creating fun devices and gadgets, but haven't had the resources to do so.
Throughout my whole education all I've ever seen is mainly from a text book, but it would be amazing to have the resources and time to enjoy science and be able to play with it.
It will allow time for students to get a bit more creative and rather than just replicating someone else's work, we can create our own projects allowing us to think creatively. Thinking creatively is eventually the mind-set that leads to development of new and novel ideas and solutions to problems. Therefore, I think this could be an incredibly important club.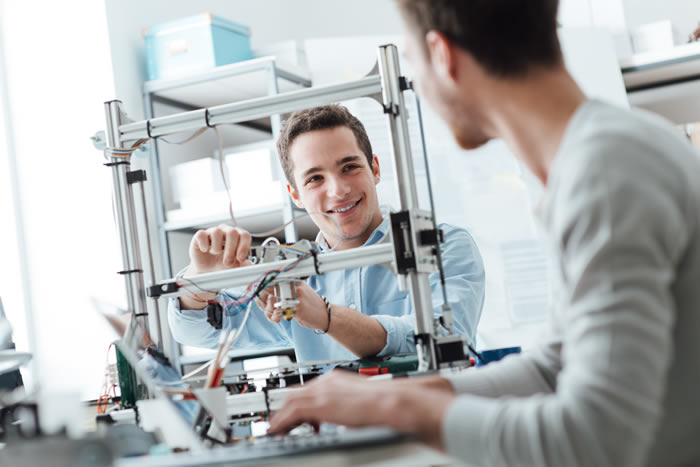 The Undergraduate Innovation Laboratory (UNi-LAB) is a makerspace or hackerspace that builds on the enthusiasm of students to create digital devices, and to provide opportunities to work together, to design and build with 3D printers, laser-cutters, micro-controllers, sensors, actuators and Raspberry Pi computers. Uni-LAB is very much aligned with the notion of a 'sticky campus' which is an idea originating in Australia and which seems to be driving unprecedented levels of change in the development of university learning spaces. One of the main ideas behind a 'sticky campus' is to create an environment where students will want to come and stay (or 'stick' around) even though they have no formal teaching sessions to attend.
The underlying rationale behind UNi-LAB aligns well with the University Education Strategy:
(4) Ensure that our technologies and facilities support our strategic priorities for learning and teaching;
and
(5) Engage our students as active partners in their education.
Overview
The project aims to provides an undergraduate focused innovation space that can:
Capture, nuture and grow the budding enthusiasm that our students already have for 'practical science'
Break from formal teaching laboratories, which have limited time and space for students to tinker and innovate.
Place peer learning and support at the heart of the club
Give students the opportunities to learn new skills that can be deployed for research such as final year projects or for future PhD studies or a R & D career
Have a broad range of membership across the undergraduate physics based degree programs, year of study and gender
Engage other Departments at Bath in UNi-LAB, building cross discipline ties
Our intention is to deliver a weekly maker club throughout the semester, and to present UNI-LAB activities at Open Days and the Bath Taps science festival.
Projects in the Maker Space
A vast range of electronic components are available, from which to build digital devices and interactive objects that can sense and control objects in the physical world. Projects could include robots, automated telescopes or microscopes, light sculptures, games, home automation, prosthetic gloves, interactive furniture, sound synthesizers, wearable technology devices, IOT devices, indoor garden automation, a weather station, a seismometer, a vending machine, or even your own version of Amazon Echo!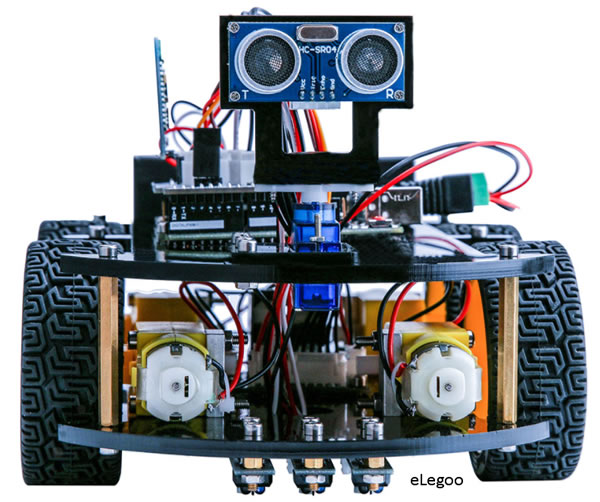 The following site provides some examples of the types of artifacts that could be made by students:
http://www.instructables.com/technology/arduino
The Space
The Department of Computer Science (CompSci) already has a 'Maker Space': the Ada Lovelace Laboratory. The success of the physical computing units based in this lab has been remarkable, and includes the highest SAMIS ranked unit in CompSci run by Dr Fabio Nemetz. Replicating this directly in other departments is not straightforward, but the UNI-LAB is a way to test these technologies and help, eventually, move our formal undergraduate labs into the 21st century. In order to drive the project forward, CompSci are keen that we make use of the Lovelace Laboratory on Wednesday afternoons.
The Lovelace Lab already has 3D printers, a suite of computers, soldering stations, a circuit etching station and laser-cutter. Additional resources will be purchased for use with the UNi-LAB projects.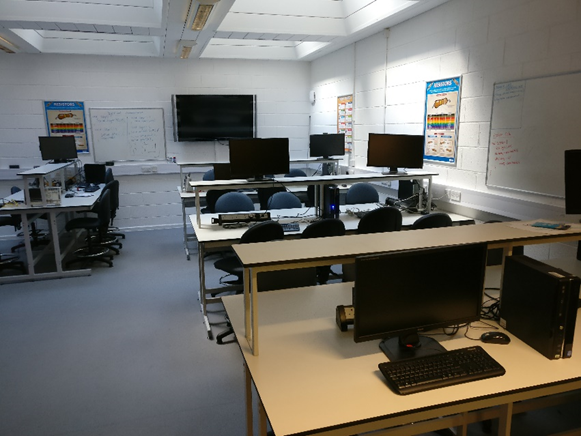 Although the project is initially limited to the Physics departments, we hope that other departments in the faculty will become inspired and in the future perhaps a faculty, or university, makerspace can be established.
The People
Target Audience: Initially 82 Physics students but scalable!
Project Leaders
Responsible for co-ordination and management
Dr Peter Sloan (Lecturer, Dept of Physics)
Mr Keith Brown (Faculty of Science Learning Technologist)
Student steering committee
Giving strategic and detailed advice on the UNI-Lab (including the proposal)
Elanor Buchanan  (Year 3 Physics, presently on placement)
Sam Cooper  (Year 2, Physics with Astrophysics)
Rose Yemelyanova  (Year 2 Physics)
Nicholas Walsh  (Year 2, Physics with Placement)
Jack Trainer  (Year 2, NatSci)
Jacob Withington  (Year 1, Physics)
Staff Facilitators (all Physics)
Happy to aid project, be it expert consultation, (light-touch) supervision, or giving initial ideas for tractable projects. May also be called on to judge maker projects.
Mr Martin Fullick (Physics Technician)
Miss Charlotte Parry (Postgraduate Demonstrator)
Dr Steve Davies (Senior Lecturer)
Prof William Wadsworth
Dr Carolin Villforth (Lecturer)
Dr Richard Bowman (Prize Fellow, co-founder of WaterScope, www.waterscope.org)
Prof Simon Bending
Dr Peter Mosley (Senior Lecturer and Head of Photonic group)
Dr Victoria Scowcroft (Prize Fellow)
Thanks
Many staff and students have helped with the project and we would like to extend our thanks to everyone involved.