Author: Clodagh Chapman -
---
I am now 10 months in to my placement with Unilever, and life in the Ice Cream Global Design Centre has not been easy! Since my last blog post, I have started working on a number of new projects that have been keeping me busy, making the days and weeks fly by.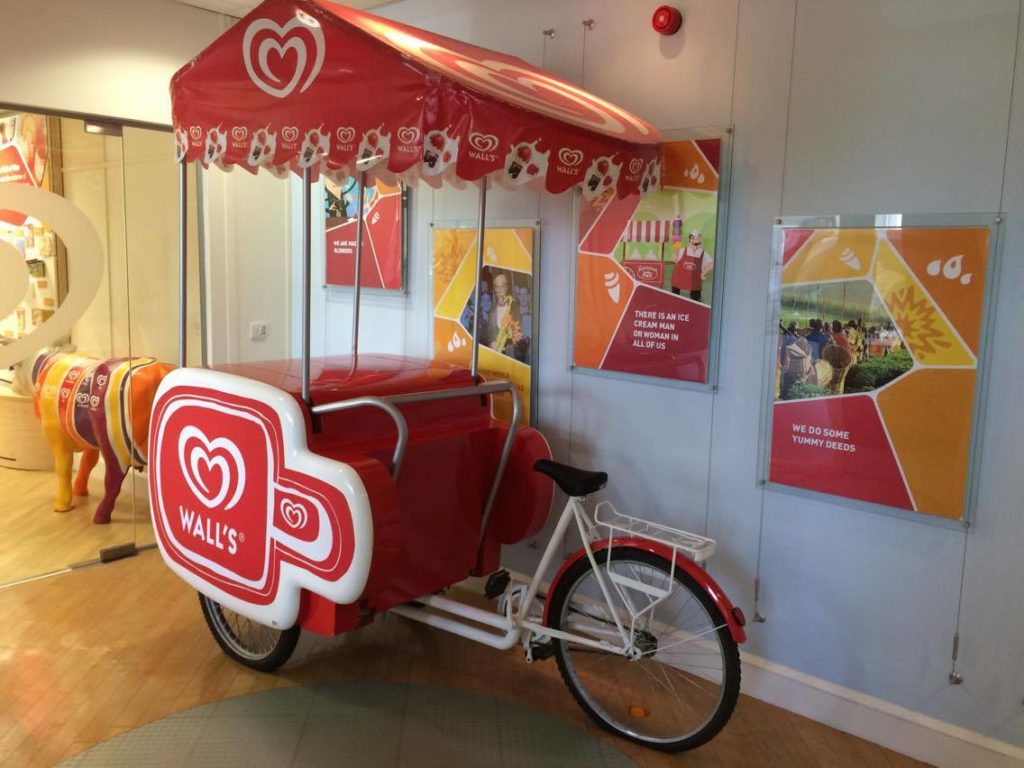 Over my time working with Unilever, I have learnt how incredibly complex ice cream is. Simply mixing some water, cream, sugar and flavours together, and then putting this in the freezer will not necessarily give you ice cream. There are a number of very important steps to follow that process the ingredients in a way that affect the texture, taste and quality of the final product.
One of the projects I have been working on since I started my placement involves studying and analysing the very first step of making ice cream – the mixing process. This process involves dosing and mixing the ingredients, and is the key factor in ensuring all ingredients are fully blended, dispersed and hydrated within the mix.
As with all mixing processes, certain levels of shear occur in the mixing vessel that arise from the stirring motion of the impeller. The shear in the mix tank is dependent on a number of factors, including the dimensions of the tank, the type of impeller and the nature of the fluid being mixed. Part of my project involved building and developing a tool that is able to model and calculate a number of mixing parameters – including the shear in the mix tank.
After being able to characterise shear in mixing vessels, I worked on improving the company's knowledge on the effect this shear has on the ice cream produced. This involved running a number of trials in the pilot plant and analysing the ice cream premix and product in a number of ways.
As well as the work I carried out in the pilot plant, the project also involved building a network of contacts with mix plant managers across Unilever's ice cream factories in Europe. From an R&D point of view, this was a great insight for me to see what supply chain is like and how the factories operate.
Unlike many of my other projects, I worked on this assignment alone – something I am quite accustomed to after 3 years of university coursework. However, working independently on a project in the workplace has felt quite different. Rather than your work just ending up as a grade, other members of your team may depend on the results and outcomes of your task, meaning every assignment must be carried out quickly, efficiently and to the highest standard.
With the end of my placement fast approaching, I plan to make the most out of the few months remaining by learning as much as I possibly can whilst improving my workplace skills.