Author: Max Mackrill
---
I chose to conduct my research project at the University of Queensland, and I have no regrets. I cannot recommend it highly enough.
When I and four other Bath students arrived, we were greeted with scorching summer weather contrasting the snow we had just experienced back home. Market day came around very quickly in which we were able to sign up to numerous societies and get involved in university life. We chose to get involved in QUEST Society which is the best university society I have ever had the pleasure of being a part of. With a pub night each week and numerous organised trips to places like Byron Bay and North Stradbroke Island it was safe to say our Australian social lives had kicked off. I met plenty of wonderful international and local students and had an incredible time. Make sure you go to Byron Bay with QUEST and play beach games with 250 students, a personal favourite moment for me.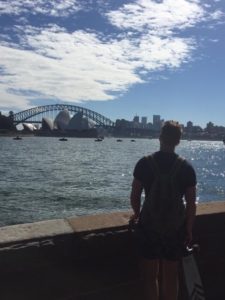 Our research was also very interesting. The staff here have a great sense of community and are always friendly and willing to help. Working in hydrometallurgy meant that through my research I was able to produce a product that I could see and touch. I found this a much more satisfying way to conduct research in comparison to simulation-based work.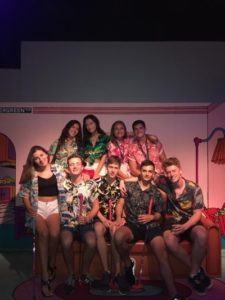 Even though winter is slowly approaching, the weather seems like that of a perfect English summers day. I have been fortunate to meet like-minded people in my accommodation and QUEST with whom I have done numerous surfing trips with after purchasing a board for the duration of my stay. With powerful surf, class waves and the threat of sharks, this never failed to excite me. For any passionate surfer I would recommend Burleigh Heads at sunrise on the Gold Coast. Incredibly special place. Although my research is coming to an end, I still have a month to travel Australia. I'm intending to visit Melbourne, Whitsundays and hopefully cram in as many waves as possible before I return to England.
If you're hesitating to do a research project abroad… don't. It has been one of the greatest experiences of my life to date. Go for it.