When you align research conducted by some of the world's best engineers with specific industrial challenges you create a truly powerful force for generating impact.
It's the approach we've taken here at the University of Bath and it's the principle reason why we've been so successful in advancing automotive and mechanical engineering for the past 40 years. Through our Powertrain & Vehicle Research Centre (PVRC), we've earnt a solid reputation for delivery and have worked with the automotive industries on nearly 100 projects. The 17 active research projects we have on the go currently are worth a total project value of more than £40m.
By aligning our work with the needs and challenges of our industrial partners - Ford, Jaguar Landrover to name just two – our researchers have delivered innovative solutions that address key challenges, like engine downsizing, improved fuel consumption and lower vehicle emissions.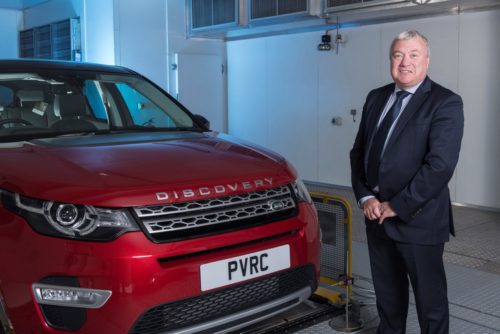 Our work in partnership with industry, on turbocharging, delivering low-carbon systems for hybrid engines, or reducing engine CO2 emissions, have each helped us become a leader for research, innovation and delivery. Last November this position was formally recognised when we were announced as one of the UK's leading automotive propulsion groups, selected as a Spoke of the Advanced Propulsion Centre.
Together, this is why we at the University are ideally placed to spearhead plans for a next generation of research into advanced automotive propulsion systems, and help UK PLC deliver on its vision for a 'Propulsion Nation' where R&D can be carried out at home, not abroad.
We are cementing plans for a new Institute for Advanced Automotive Propulsion Systems (IAAPS), to be based at the Bristol and Bath Science Park, that would truly put Bath at the centre of future advanced engineering developments and provide a cutting edge facility to benefit the UK automotive industry.
IAAPS will be a global centre of excellence delivering transformational R&D for future generations of low carbon propulsion vehicles. And not only will this deliver solutions to emerging industrial and environmental challenges, it will generate significant economic returns including thousands of jobs for the region.
As we lay out our vision over the coming weeks and months via this blog, I and the team behind IAAPS will expand on our plans and explain why these issues are so important to tackle and why Bath is best placed to deliver them.
Professor Gary Hawley is Dean and Medlock Chair of Engineering for the Faculty of Engineering & Design.