Each summer we hold a series of events in some of our larger markets that close out the recruitment cycle and to which students who have been offered admission to the University of Bath are invited. Brian and colleagues from the School of Management kicked off these pre-departure briefings in India at the end of May. I hosted the sessions in Bangkok, Hong Kong, Taipei, Shanghai and Beijing over 5 days, starting on Sunday 28 June in Bangkok. Around 350 students and parents attended the briefings and we were supported by alumni and stakeholders in each location.  Who better to tell you more about this activity than some of those who were involved….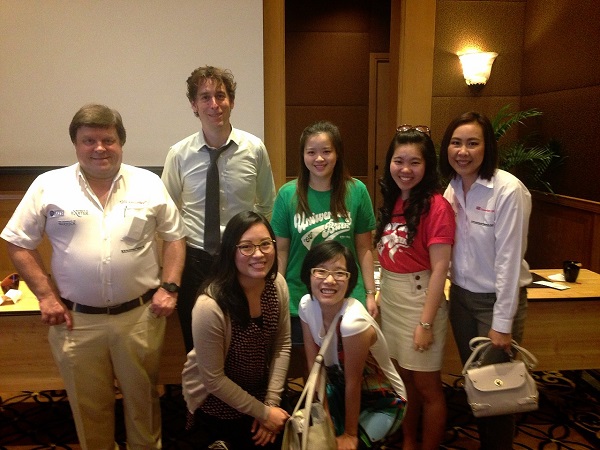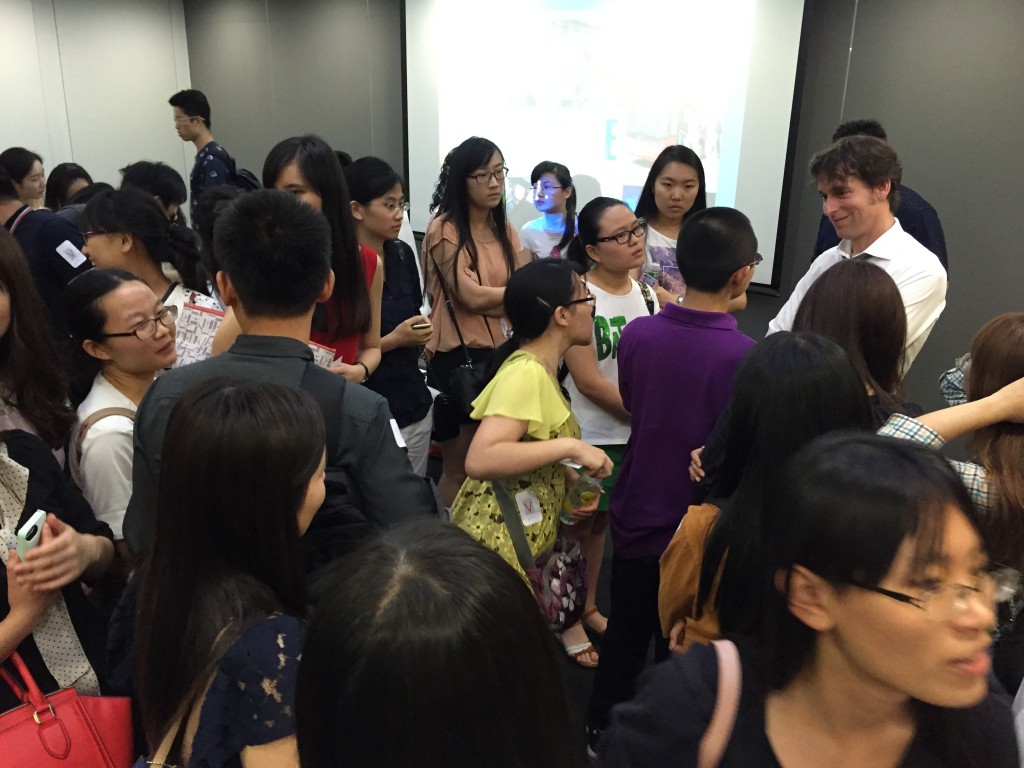 "It is quite important to feel connected with the University - I would say especially during the admission process - as it ensures that the process was done properly and calms my nerves. I have never applied for schools in the UK. Hence I am a bit unfamiliar with the process and am constantly worried about making mistakes (for example, submitting the wrong document) which lead to failures in school/visa application. Although most of the information is accessible online, communicating directly with the school is always the best way to make sure that there was no error and I am not ignored/abandoned by the University (hah).
"Meeting the representative face-to-face helps a lot. The pre-departure briefing clarified certain issues (e.g. visa application) and gave useful information which is not listed at the time online (for example, airport pick-up service). Also it allows the students to have a peek at the university staff!
"Overall I would say the meeting is very helpful. I appreciate the effort and the time that the University put in in terms of the communication with its prospective students."
Chen Chi (Gina) Tang – Taiwanese MA applicant – attended Hong Kong PDB
*****
"In-country Pre-Departure Briefings (and indeed other similar events) are a most useful and a vital contribution to the whole application and enrolment process.  They provide that most necessary human touch away from the smart phone and computer screens that can sometimes be so confusing for students who are trying to find important information, which by its very nature has to be fairly generic – a PDB gives students the chance to meet a person from the University and get specific advice on their own situation. They also serve as a way for students of the same nationality who are attending Bath to meet up and form friendships before they set out on what can be a pretty daunting experience. In Thailand we have always had alumni at PDBs who can also add that personal touch which students may find useful."
Justin Moseley, MD Consortium UK - representative of University of Bath since 2002
*****
"Technology changes our life dramatically. We use PayPal more often than cash. We prefer Facetime than visiting each other. Sometimes, we would rather go to Twitter or Facebook to find out what someone up to instead of picking up the phone to say 'hi'.  However, there is something that cannot be replaced by technology! Face to face communication, especially cross-cultural communication being one example. I personally attended some British Universities Pre-departure Briefings recently. From the feedback from the students, I feel they really need it. Not only for the information provided by the officers but they felt they will be taken good care of and the universities really care about them. Or, in some parents' words: you gotta know who you send the child to...... Well, this might be a too extreme case. However, in Chinese culture, or East Asian culture, it is a very big thing to send children miles away. It is a nice gesture from the University to show their responsibility and care."
Xiaoyang (Sarah) You, Education Marketing Manager, Cultural and Education Section of the British Consulate General, Shanghai
*****
"The Thai applicants asked many questions. The main things they want to know from Alumni were:
1. Student life at off-campus accommodation. In Thailand, normally living at off-campus is considered less safe, so many students and parents worry about this. All alumni confirm that Bath is a safe city and off-campus accommodations are secure.
2. Preparation for Pre-sessional English course. (Especially, is it more difficult than IELTS preparation?)
3. Difficulty of Master courses and Dissertation. They would like to compare with university life in Thailand. For example, some students do not have a background in accounting and finance and they worry about this.
4. Transportation in Bath and also on their arrival date. (I gave them a contact number of Thai taxi driver in case they need any help.)
5. International classmates (particularly the cultural experience they could expect)."
Supasinee Charoenvidhya, School of Management alumnus living in Bangkok
The University will enrol somewhere in the region of 1,200 new full-time degree students from outside of the EU this coming academic year. If you would like to find out more about the work of the IRO please feel free to contact us:  international-relations-office@bath.ac.uk