My time in Iceland on the Green Programme was truly eye opening, providing me with an increased technical understanding of different renewable energy systems and inspiration to work towards a greener future. The programme consisted of several different components; classroom lectures, the Capstone Project, industry access to power plants and outdoor activities showcasing Iceland's scenic landscapes due to its unique geographical location. The programme's main focus was on renewable energy and sustainability as the country is a prime example of successful integration of renewable energy, namely geothermal, hydro-electric and bio fuels.
The lectures were very informative and covered the following topics; an introduction to Iceland's geography, geothermal power, hydro-electric power and energy economics. These were led by lecturers from Reykjavik University in which all mentioned how these energy systems were applied in Iceland to generate electricity and/or hot water. It was interesting to study economics as it was my first time covering this topic, learning about supply and demand to society. The material on geothermal and hydro power built on my basic knowledge, furthering definitions, equations and different types of systems. I was surprised at the statistics for the amount of undeveloped hydropower available worldwide, with a predicted 42% of undeveloped hydropower in Europe. This emphasised to me that there is a big global market for the development of renewable energy power plants.

The Capstone Project was group work in which we decided to develop a system to both improve the efficiency of steam geothermal plants and reduce the fuel emissions by retrofitting them to be a hybrid plant. I thoroughly enjoyed this task as it allowed us to be creative with our ideas and apply our knowledge to solve a real life problem. The project helped develop my research, innovation and public speaking skills as we had to present our business model to the student group and academics. Working alongside new people also meant I feel more confident putting my ideas across and improved my teamwork ability, taking hold of each person's strongest skillset.
The site visits to working power plants gave me a first-hand insight into how these plants operate. I believe that by actually seeing the plants in operation, it seems more achievable to integrate these into future plans for energy generation. In addition, I hope that during my career I will be able to use my knowledge and experiences to increase the use of renewable energy sources into the design of infrastructure or use sustainable methods for construction. It has inspired me to strategically design and engineer to reduce fuel emissions, decrease energy consumption and work towards a greener future.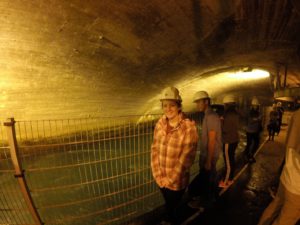 Amongst these academic activities, we also had the chance to experience Iceland's unique landscapes such as waterfalls, National Parks and glaciers. I was mesmerised by the outstanding beauty and it emphasised the importance to treasure these natural sites and minimise the effect due to global warming. The glaciers are already melting year on year and it is for this reason that I want to follow on from this programme with the mind set to protect our environment through the implementation of technology and engineering.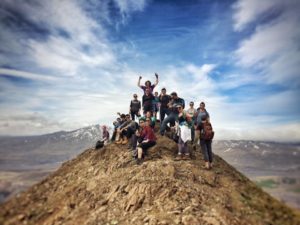 As a student Ambassador for the GREEN programme I would like to share my positive experience and spread the 'green' message. I created a video to show just how amazing the GREEN Program was, click on the link below:
If you are interested in finding out more about my experience and the other study abroad trips The GREEN Program offers, please feel free to contact me. I would truly recommend this trip to enhance your global awareness.
Chloe Foster-Chambers (Civil Engineering MEng)