Please come along to the second Technology Enhanced Learning event on 24 June 2016 11:15-12:05, CB 3.5
Assessment and feedback using the Moodle rubric - Sabina Gheduzzi (Mechanical Engineering)
Using a Moodle database for peer assessment with a large cohort of students - Tim Ibell (Architecture & Civil Engineering)
Managing group project assessment using a Moodle database - Philip Shields (Electronic & Electrical Engineering)
This will be a chance for colleagues to share some different approaches to assessment and feedback, and to discuss how they might work for you in your learning and teaching context. There will be a series of three short presentations, with time for questions and discussion on each topic.
This event follows on from the successful Faculty TEL event in March. An attendee at the last event found:
"It was great to see some of the innovative use of technology in the faculty. I found it particularly useful that staff were sharing actual experiences; the pitfalls as well as the opportunities."
To register, please sign up via the following link: http://doodle.com/poll/yemp6ch77fm7ekct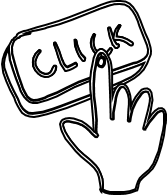 ---
Don't forget to subscribe to this blog to keep up to date with news and events. You can enter your email address (look for the subscription box to the right) to receive notifications of the latest posts.
---