Author: Rose Leek, Postgraduate Employability Team
The journey to employability
Embarking on a journey towards employability is more than just preparing for a job after graduation. It's about cultivating skills and confidence that will serve you throughout your professional life. At the University of Bath, we understand the challenges of transitioning to a new city, adapting to the UK culture, and navigating the complexities of graduate employment. But fear not, we're here to guide you every step of the way.
Why now is the perfect time to think about your future?
If you are considering a UK graduate employment opportunity after your MSc, it's essential to know that while companies recruit all year round, many graduate schemes for Autumn 2024 will begin advertising as early as October 2023. These schemes, which are paid employment on company training programmes typically lasting two years, are just one of the many avenues available to you post-graduation.
However, regardless of your aspirations, it's crucial to start early. This means reflecting on your existing skills, understanding how to enhance them during your MSc, and familiarising yourself with the recruitment process.
Alumni insights
Our alumni are a testament to the importance of early preparation. Here's what they have to say:
Ajay, Automotive Engineering with Electric Propulsion (2020-2021): "The working culture in the UK is extremely different. You need to be good at time management. You need to develop some basic planning skills to manage coursework and job applications. Be resilient – it's hard work but you learn a lot about yourself, your interests, your own personal skillset and how you can develop it."

Daniel, MSc Automotive Engineering with Electric Propulsion (2021-2022): "I started applying very late, even though I knew I wanted to stay in the UK for work….I didn't give enough attention and energy to my CV…But…changing my CV, finding opportunities online, and talking to recruiters to ask questions and gain information, the more interviews I seemed to get. Then eventually I got the role I wanted."

Saahil, Architectural Engineering: Environmental Design (2020-2021): "Try to have a good understanding of what the market is looking for and where you will be most comfortable. Once you start your course, see which kind of topics you're more interested in, research more about them and see what the prospects are in those areas. I know it can be hard because you don't want to decide at the start and limit your opportunities, but you at least get to know what you want to do more."
Unparalleled support at the Faculty of Engineering and Design
Our dedicated postgraduate employability team is here exclusively for MSc students in the Faculty of Engineering and Design. Whether you're a novice or an experienced professional, we're committed to ensuring you're recruitment-ready. Our support includes:
One-to-one consultations for your CV, cover letters and job applications
Interactive sessions and workshops
Monthly employability newsletters and a plethora of online resources
Assistance for courses with integrated placements
Meet our team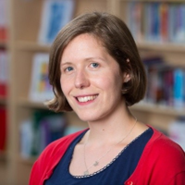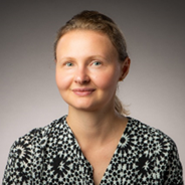 Additionally, the University's Central Careers Service offers extensive resources, workshops, and personalized support.
How can we help you to begin to prepare?
Here are our top tips you could consider taking before joining the University of Bath:
Networking: Join our Postgraduate Employability Team's LinkedIn groups to connect with other prospective students, current students, staff, and alumni to start networking and learn about employability at Bath:
CV Preparation: If you haven't already, start drafting your CV. Our team will provide sessions and offer one-to-one CV feedback and support once you're here. Making a start on your CV before you arrive will give you a starting point to work from straight away, particularly if you want to apply to graduate schemes.
---
Got Questions? We're Here to Help!
For any queries about our services or your upcoming MSc journey, feel free to contact us at pgtemployability@bath.ac.uk. We look forward to supporting your employability journey at the University of Bath.