This week we have focused on how you can harness social media to build and manage your personal brand. Today we wanted to change focus from job hunting to showcasing your expertise by blogging. With around 42.6 million new posts each month on WordPress alone, blogging has become a serious social media tool. But why should you, as a researcher, spend time creating and writing a blog?
Dr. Sarah Louise Quinnell, social scientist and managing editor of the site PhD2Published, says "Publishing traditionally takes a very long time, in some cases up to two years, so blogs allow for immediate engagement and debate of current issues" That's not all, blogging is a great way to refine your writing skills and will enable you to engage in conversation with peers. Blogging is also a good way to meet and address your institution's emphasis on community outreach.
Setting up a blog is incredibly easy with services such as WordPress, Blogger and Tumblr. All you need to do is choose your domain name and a theme and you are pretty much ready to start posting. The Guardian posted great tips on blogging which are worth a read.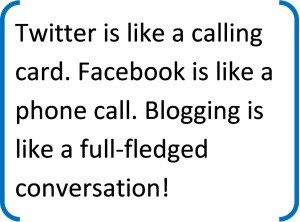 We wanted to add a few more tips to get you going with your blogging journey:
Read other blogs: one of the best ways to find your niche and tone of voice is to see what other peers are posting. Remember your blog and your writing style will evolve over time, so keep experimenting. Check out these blogs by colleagues at Bath.
Accept negativity: Occasionally you may get the odd negative comment on your blog, don't let it put you off. Any comments you're not happy with can be deleted or responded to positively.
Give it time: the internet is a crowded place, so plan to invest in blogging. You may also want to consider guest blogging on your peer's blogs to build a reputation and to contribute without the pressure of having to create content regularly.
Inform your Institution: Have a chat with your line manager about your intention to start an academic blog. Your institutions marketing department may be able to help with promoting your blog by featuring it as a news item or linking it to their social media activity.
Use downtime: you can use quieter times to create content and schedule it to be published at regular intervals. Tools such as Hootsuite enable you to schedule posts to  multiple social media platforms such as Twitter, Facebook, LinkedIn, Foursquare and more.
Good luck!