Social media sites are now becoming an increasingly important job hunting tool. Having an appropriate Facebook and a professional, well written LinkedIn profile will protect you by portraying you as someone a recruiter might want to employ. According to the Huffington Post, 80% of employers google candidates. That said, I think Twitter is massively under used by students and graduates. Check out these useful tips by Forbes on how you can harness Twitter to support your job hunting efforts. First and foremost, make sure you are following the Bath Careers Service @careersatbath; we tweet latest events, vacancies and useful labour market snippets.
I have also compiled a list of useful accounts to follow (not comprehensive list but a useful starting point).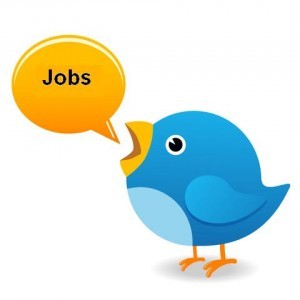 General vacancy accounts
There are also a number of useful industry specific accounts that not only list relevant vacancies but provide information and advice.
 Public Sector
Law
Finance & Management
Engineering
Technology      
Environmental
Science
As with all Social Media tools, it may be worth keeping your personal Twitter account separate from  your professional / job hunting account.  Think about how you will manage your online personal brand. For example, If you find an interesting article in the field or sector that interests you, tweet it to your followers. This small gesture will demonstrate you are immersed in your field.  Finally, if you are interested in working for a particular employer find them and follow them on Twitter as it is likely that they will give you advanced notice opening dates for opportunities.
Finally check out Follow Friday (or #FF) – every Friday people tweet their recommendations about who to follow. You'll be surprised by who you might end up following and crucially the useful labour market snippets you'll pick up!