Author: Danny Lockwood, 3rd Year MEng Chemical Engineering -
---
When I was applying to universities I applied to those which offered some form of study abroad, either for a year or semester, as one of the best pleasures in life is travelling, meeting new people
and experiencing various other cultures. Therefore, when the opportunity came up in second year to apply to study abroad for my research project, it wasn't really a question of whether I applied and more of where.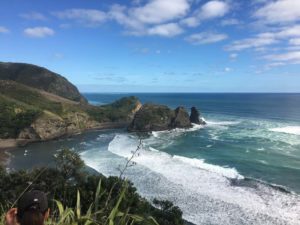 Initially I applied to Montréal, and then Toulouse, but I was rejected from Montréal and the Toulouse application fell through. This was a blessing in disguise however, as I was offered to applya gain to Christchurch in New Zealand, which I hadn't even considered as it was so far away. Within a week of applying I was accepted and was planning flights and finding accommodation in New Zealand's 3rd biggest city. Unlike in other research abroad cities, I knew no one else who was going to Christchurch and this was a little scary but also a huge opportunity to make loads of new friends. The accommodation I found was the university's own international flats (Ilam Apartments), which made finding other international students very easy, all of whom wanted to travel and see the country too.
In the five months of living here I have seen so much of this amazing country, starting from the firstweekend when me and three others went camping at Lakes Tekapo and Pukaki. If you were to come here, I'd definitely recommend bringing more camping gear than I did. The country is well known for its hiking (tramping) and extreme sports, from paragliding and parachuting to inventing the bungy jump.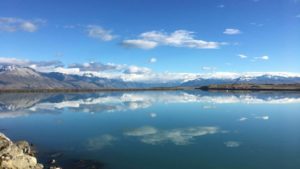 The laid back nature of the locals was also present in the CAPE department at the University of Canterbury, where I was given a lot of independence in my work and research, though if I asked for some help or direction my supervisors and other staff members were more than willing to provide. I really enjoyed working at the department and found the research very interesting.
New Zealand is honestly one of the most beautiful countries I have ever visited and I have been lucky to visit for so long, as I have been able to travel from the Northlands to the Southlands, and as you can drive (trains are essentially non-existent and buses are expensive) the only obstacle to overcome was hiring a car and choosing where to try next.