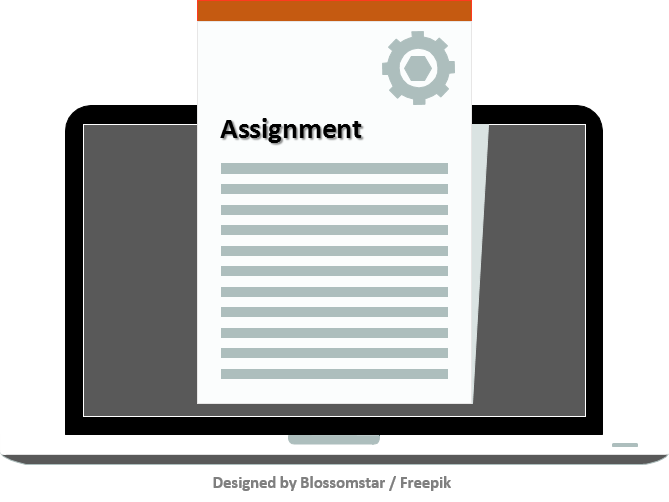 Over the summer we've continued to work with members of staff in the Faculty on the series of case studies looking at the theme of Assessment and Feedback.
In the latest case study, Dr Sabina Gheduzzi (Department of Mechanical Engineering) shares her insights and tips on setting up a rubric for an open ended assessment. She found this a useful way to make sure marking is consistent and objective, and to help students prepare for a task where they had limited experience of assessments in a similar format.
One of the main advantages was that students asked more relevant questions about how to turn their feedback into feed forward. It was easier to have a constructive discussion when students asked for follow up on their feedback. Overall the number of feedback related queries from students was reduced, as the marking process was more transparent and students were more easily able to identify areas for improvement.
Assessment and Feedback is a priority theme from our Faculty TEL Staff Survey. Staff also identified case studies as a useful type of support resource.
Assessment and Feedback - Using a rubric for an open ended assessment
Select the image below to access the case study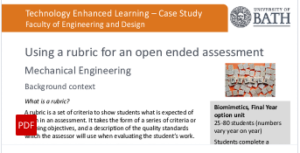 If you would like to share your experiences of using Learning Technologies, or you would like more advice about implementing solutions in your own teaching context, contact Yvonne Moore and Rachel Applegate (Faculty Learning Technologists): fed-tel@bath.ac.uk